What is the Aromed?
The Aromed is a tabletop herbal vaporizer engineered and built in Germany. The Aromed uses a halogen bulb as the heat source and was the first of its kind to use this heating technology.
The Aromed was also one of the first to use water filtration.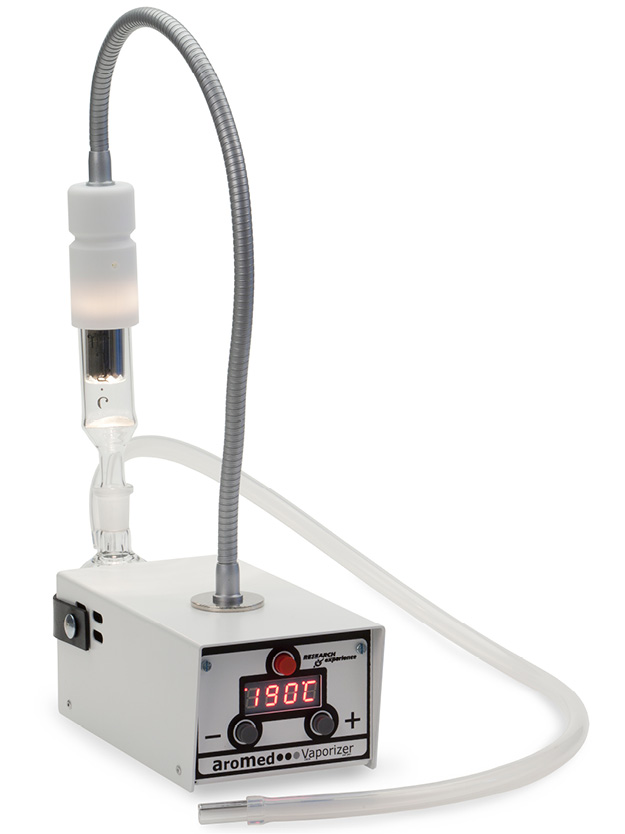 When was the Aromed available?
The Aromed tabletop vaporizer was released in 1997 and is still available in some European markets. No US retailers are carrying the Aromed.
How does the Aromed vaporizer work?
The Aromed uses hot air from the bulb as convection heat.