Welcome to the Stickstones Lounge! Today, Jerry is going to show you how he uses hemp fiber to keep his glass clean. This method is great if you're on the messy side, like Jerry, and don't want to clean very often.
How to Use Hemp Fiber
Jerry uses degummed hemp fiber to keep his glass clean longer. This method is great for the "lazy" stoner who doesn't want to have to clean up as often. The fiber in this particular video is not Jerry's favorite, but it gets the job done. While it's not hard to find hemp fiber, getting the right quality can prove to be a challenge. You'll notice Jerry has to put a little work into fluffing the fiber to make sure it isn't clumpy or dusty.
Once in place, the hemp fiber acts as a filter to catch any loose particles that fall out from your bowl. Here is where Jerry likes to place these fibers: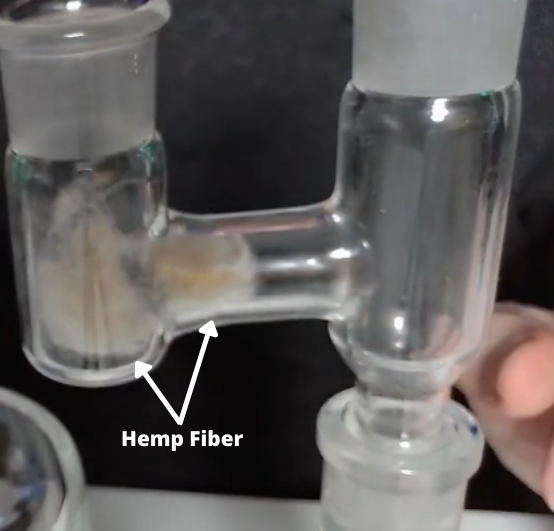 Does the fiber affect the vapor? The use of hemp fiber here can restrict the airflow if you pack it too densely. Make sure to give it a test pull before you vape so you get a good hit.
Where can I find hemp fiber? We recommend doing a search on eBay. This way you're less likely to have to buy in bulk.
Join the Community
If you have any more questions, or you wish to get more engaged with others who vaporize their herbs, you are welcome to join the 420vapezone Discord. We have a friendly community of weed vape enthusiasts who enjoy vaping together and engage in discussions of all kinds. Cheers, and happy vaping!
Want to see more from the Stickstones Lounge? Let us know in the comments! Find more educational content from Troy & Jerry here.
Think Dank Live
Tune in to Think Dank every Friday starting at 9 pm EST/6 pm PST.