Troy and Jerry ThinkDank – The Show about Weed and Weed Vapes
Do you like weed? You're in the right place. Do you like to vape weed? Then there's no better place! Troy and Jerry's Think Dank is all about great vapor and good vibes, with a deep love for cannabis. We beat up and compare all the vapes, and celebrate life as a stoner. So pack a bowl, pick a video, and enjoy a laugh while you learn about weed vapes from the most knowledgeable reviewers in the industry. Streaming live on Twitch every Friday night at 9pm est / 6pm pst.
Troy and Jerry have over fifteen years combined when it comes to cannabis vape reviews. If you don't know what to do for your next vape, the Think Dank has the answer. Two perspectives are better than one, and Troy and Jerry come at it from different angles and cover all the bases, with nearly every vape ever made in their collections.
But the Think Dank isn't just about vapes. It's about friendships and growth, too. Troy and Jerry build communities everywhere they go, and the Think Dank crowd is exceptionally helpful and knowledgeable. You'll check it out for the vapes, and stick around for the fun!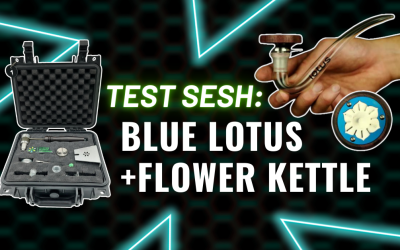 Catch us live right here on Friday, December 1st at 6pm PST / 9pm EST. We also stream to Youtube and Twitch. The Blue Lotus is Stunning!The guys from Vapman didn't just save the Lotus, they upgraded its look big-time! The Blue Lotus is one of the most beautiful vapes...

Troy is a full-time cannabis creator whose passion for reviewing weed vapes as a hobby turned into a full career in 2017. His passion for cannabis and vapes shines through every one of his reviews, and so does the fun! People come to him for vape advice but stay for the friendship because he puts his heart into it. Troy loves the community and started the 420vapezone in 2015 to bring vaporists together in a healthy environment.
Today the 420vapezone is the largest and most trusted vape community.
Jerry's weed vape journey started in late 2007 after his first Volcano hit made him an instant vaporizer nerd. As the first member and moderator of fuckcombustion, he reviewed and beta-tested countless early vapes before becoming a vape industry consultant. With over six years of vape reviews and development for Planet of the Vapes, he has deep connections throughout the industry with companies large and small. Dubbed the "Godfather of Vaporizers" by Sneaky Pete, Jerry's personal vape collection is one of the deepest and complete in the known world.
Modern Cannabists and Beyond
It's a beautiful thing when expertise and compassion come together! Troy and Jerry each have a deep desire to match people to the best vape for them, but things really clicked when they met at a trade show. They instantly hit it off with endless conversations about vapes and life and realized the incredible potential if they worked together. After nearly two years with Modern Cannabists, the Troy and Jerry Think Dank was born.
Recently on the Troy and Jerry Show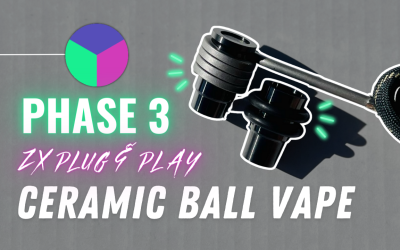 Check out the latest efficiency ball vape with us. The Phase3 ZX Plug and Play bundle is tiny, efficient, tasty and affordable!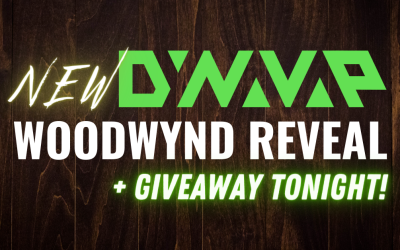 DynaVap gets nostalgic with a return to the Double Crown Wood Stem, but that's not all they did!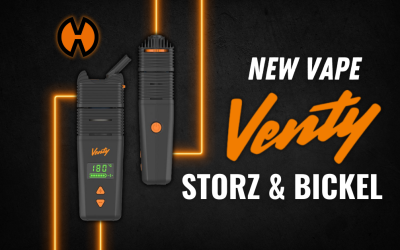 Videos featured in this post are from the October 20th livestream. Watch the full stream here. The Venty is pricey, but is it worth it?This vape is $450 and only available from Storz & Bickel at first. That's the highest price I've ever seen for a portable vape,...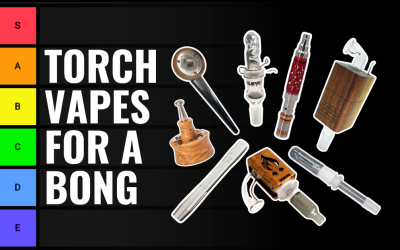 Join us as we live-rank the best and worst portables for your bubbler!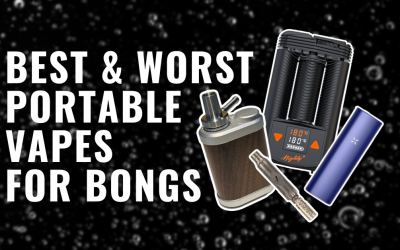 Videos on this post were originally streamed on September 29th, 2023. Watch the full stream here.  How did we decide?We looked at the current market of portable vapes that have bong solutions, whether they would be good at it or not. First of all, if you just want to...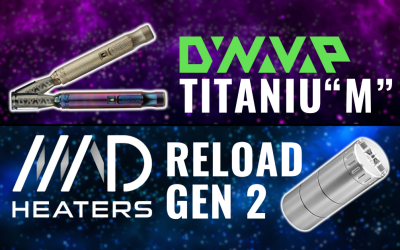 DynaVap has some new toys! The 2023 M's are made of titanium and look baller as shit! We're gonna crawl all up in these things and give some away!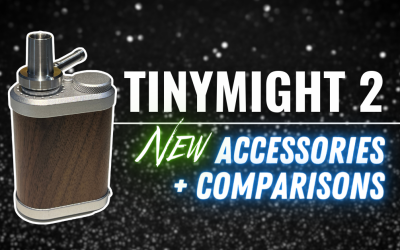 Join us as we take the Tinymight 2 on a spin as a desktop with a new water pipe adapter. Then break out your vapes with us as we compare it to some other heavy hitters. Fun!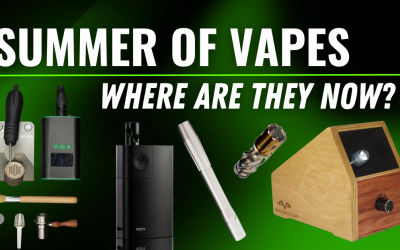 Screwball – Vapor Brothers V1.5 – Camouflet – DynaVap Helix Tip – dabX Go – Lotus – POTV Lobo – We blew through a lot of new vapes over the last six weeks…phew! Let's slow down and catch up on them.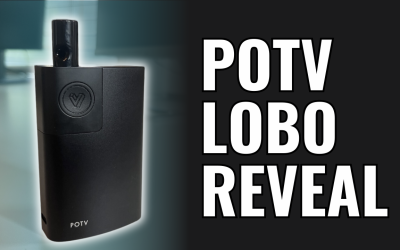 Videos from this post were originally streamed on September 1st. Watch the full stream here.Disclaimer: Jerry's biased!Before we get started, I want to make it clear that I consulted on the development of the POTV Lobo for over a year, and I am very fond of it. It's...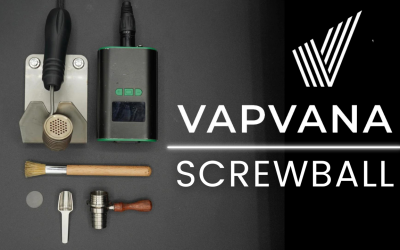 Videos from this post were originally streamed on August 25th. Watch the full stream here. The Vapvana Screwball First LookThere's a new vape maker to the scene - Vapvana. Rising from the community, the latest vape, the Screwball, is aptly named. It's a ball vape...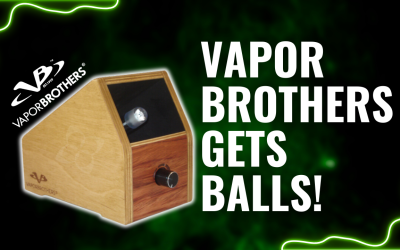 Videos from this post were originally streamed on August 18th. Watch the full stream here.The Classic Vapor Brothers ReinventedWe've got another legitimate ball-vape for the masses to show you! Vapor Brothers, makers of the nearly 25-year-old box vape for weed, has...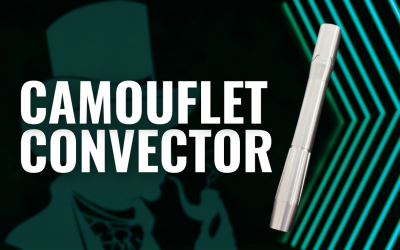 Videos from this post were originally streamed on August 11th. Watch the full stream here.It's Like a Silent, Convection VapCapCamouflet's Convector gets its name from it's heater, designed to be full convection. Heat it up just like you would any vapcap. I used a...