Meet Your Hosts
Jerry and Troy have been internet colleagues for nearly a decade and best friends since they first met in 2017. Brought together by a passion for dry herb vapes and a constant craving for the next big rip, Troy and Jerry have both dedicated their livelihoods towards the cannabis community and weed vape evangelism.
Jerry "stickstones420"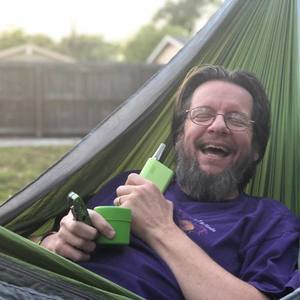 Before the "Positive Vibes" movement, it was just Jerry, man.
Jerry is one of the godfathers of FuckCombustion – the original dry herb vaporizer forum. Trained in the lost art of vape-fu, Jerry is the last *Vape Whisperer* – he carries the souls from each and every nug he's ever vaped.
Jerry has been a dedicated vape-purist for a decade and his vape shelf is exclusively stocked with high-end and elusive weed vape machines.
Jerry is a full-time vape tester and curator for Planet of the Vapes, one of the industries most popular vaporizer stores.
Loaded with ah-ha moments and conspiracy theories, when Jerry gets faded the secrets come out.
Troy "420VapeZone"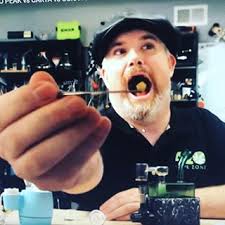 Troy is the crazy guy who quit his job to review weed vapes back in 2017. Leaving behind an accomplished and promising career, Troy chose to follow his passion and focus full-time on cannabis content, and we're all the better for it!
Troy started with the 420VapeZone, reviewing vapes from the heart with a commitment to impartiality. Undaunted by multiple Youtube shutdowns, Troy keeps on trucking with anything important to weed. His experience and expertise keeps growing. Whether it's vaping, consulting, growing, or even grilling, Troy does it all with skill and a love for sharing!