This one was a lot of fun! Elias Theodorou is not only changing sports as an MMA fighter who treats medical conditions with cannabis, but he's also a lot of fun to hang out with! Grab your Mighty and sesh with us as we get to know Elias and how he's changing sports.
What's the big deal?
Elias has fought professionally for over nine years, and in 2014 made waves when he became the first Canadian to win The Ultimate Fighter. Today he's not only fighting in the ring, but he's also fighting against marijuana stigma. He received the first ever Therapeutic Use Exemption (TUE) for marijuana in Canada last year, and can now fight there while treating his conditions with marijuana. In March he had his first fight since the TUE, and pretty much had his way with Matt Dwyer.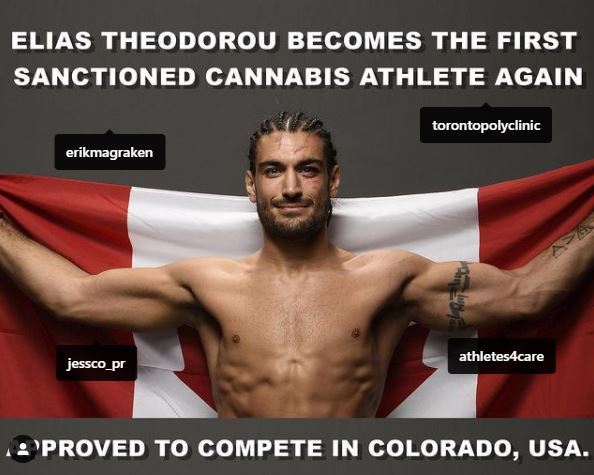 But it didn't stop there. This week he was approved for the same in Colorado, making him the first ever athlete with a TUE in the United States. Not only can he leverage this to fight in other states, but so can other fighters. From there, athletes in other sports can apply for the same exemption, and this can go viral! Some day we may all be thanking Elias.
Couldn't come from a better guy
Elias has a great sense of humor, and takes his good looks in stride. Did you know he's the official Ring Boy for the ladies matches? Jump into the video and hang with us. He talks about his first loss in college, how he uses cannabis for training, and swears he doesn't cheat at poker. I don't want to spoil any more of it for you…just hit play!