Pack several bowls for this episode, as we go down the DynaVerse rabbit hole with all our gear! Two desks covered with more DynaGear than imaginable, from daily drivers to rarities.
They make that much?
Currently DynaVap offers a modest lineup, but this is a trip down memory lane, with everything from discontinued DynaVap products, to gorgeous one-of-a-kind third party accessories. We don't have all the good third party stuff so if you see something missing, hit us up in the comments below and we'll get their link on here.
Where to Buy Dynavap
Or buy at Dynavap with code "troyandjerry".
Let's get into that artisan stuff!
Oh man, artisan vapes are amazing, and the DynaVerse is loaded with them. You're probably all familiar with The Simrell Collection, one of our sponsors, and the good stuff he's put out. From the Vortex to the Stinger, and now the MVS, this guy just keeps innovating.
Troy kicked off his collection with the Artisan's Daughter, a beautiful Rastafarian themed stem that none of us will probably ever get. But he's also got some incredible stuff from KGWoodcrafts and Ed's TNT hiding in there. Ed was the original wood stem maker for DynaVap, and Troy has one of his early works that's amazing! Later he shows off the Joe King Assassin and Keg stems. The entire artisan collection is drool-worthy, so don't skip this section!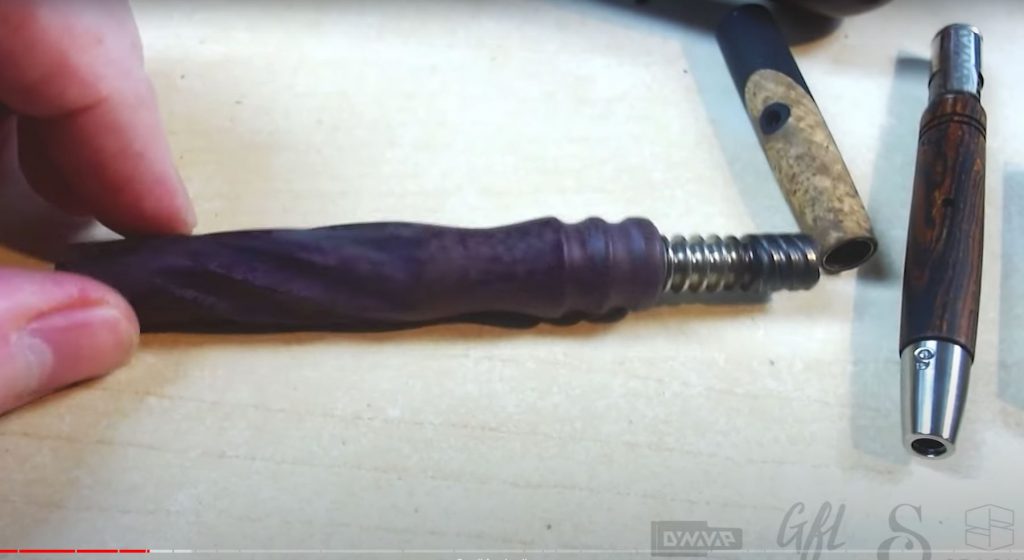 The archives
I've got all the original DynaVap stems on display with my stand from timberheaddesigns, and the tour starts with all the blackwood and cocobolo stems from the early days – vongs, double crowns and omnis. From there we highlight all the M's, starting with the original glass VapCap and ending with the latest version. We can't wait to see what colors DynaVap comes up with next!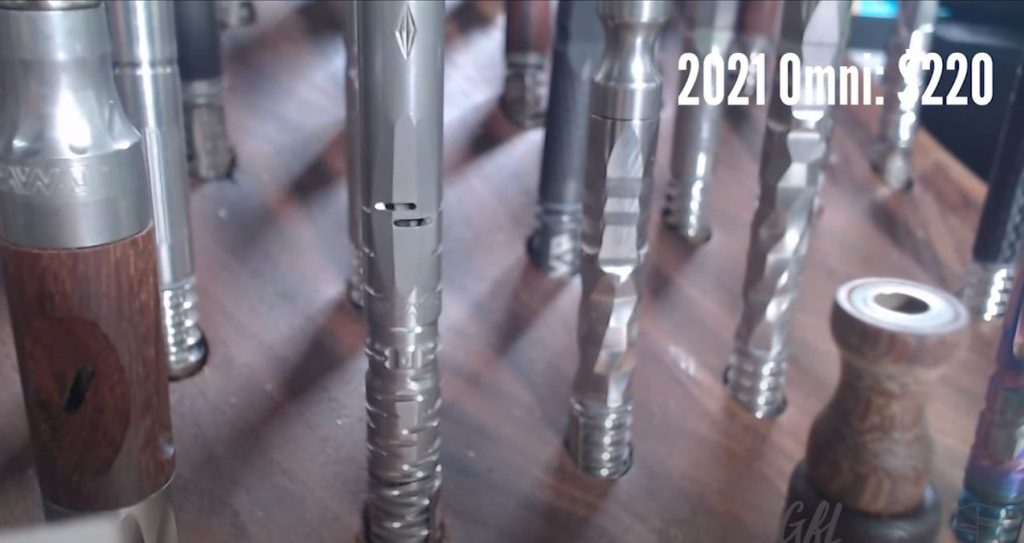 Who doesn't love accessories!?!
Troy kicks off the accessory-fest with the latest from Tandem Innovations' Double-Tip adapter. This thing is dope and holds two tips and caps at once for double shots! Then we get into a bunch of other stuff, including some Sneaky Pete stems, and every kind of DynaVap tip we could line up.
Don't forget the rarities!
How could I…it's my favorite part! From one-of-a-kind Simrell stems to anodized gems, we've got some beautiful stuff to show off. Troy has an early yin-yang stem from Simrell, and I break out the Cloak. We also show off some crazy DynaVap stuff, like a beta tip for the Omni that never made it to production, to some of the very first VapCaps!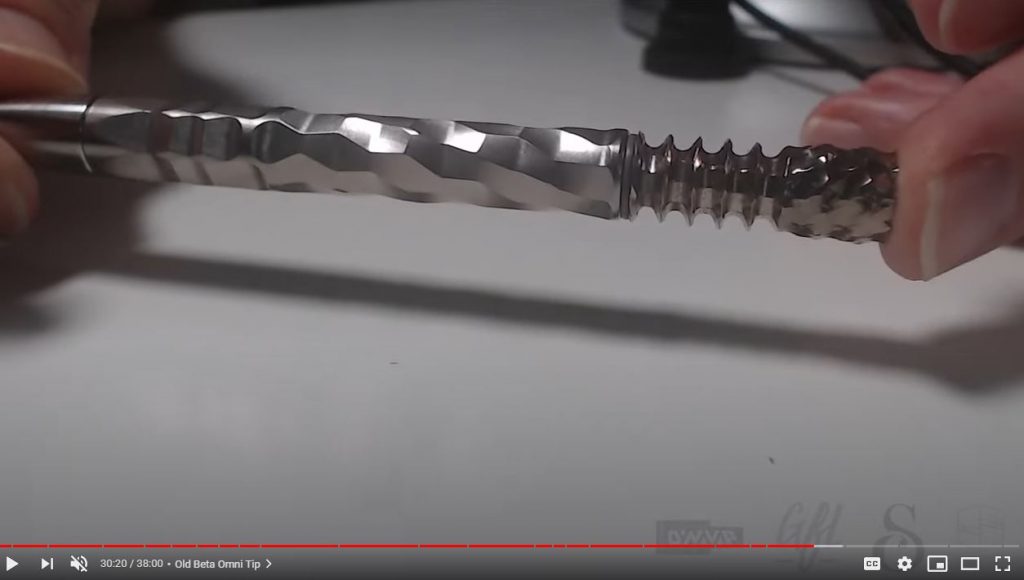 Links
It's time for some third-party love! Here are links to amazing DynaVap creations made by your very own community members. If you know of something we don't have listed here, hit us up so we can add a link!