We're excited to bring you something a little different with this video! We caught up with one of our favorite up-and-coming comedians out of San Diego, Mikey Perry. 
Mikey loves cannabis but had only vaporized it once, so we had a session with him to find out what kinds of vapes would match his style. We had this second session to walk him through the vapes, after we sent him a Storz & Bickel Mighty+ and a DynaVap M Plus. Grab a bowl and chill with us as we show Mikey how they work!
Mikey is half Filipino, and funny as shit. If you didn't know, Troy and I both married Filipino women and have kids a lot like him, so we get all the subtle jokes. I first ran across his comedy on Instagram, and you can catch him live regularly if you're in the San Diego area. Check out his Instagram page for some of his bits and to keep up with his schedule.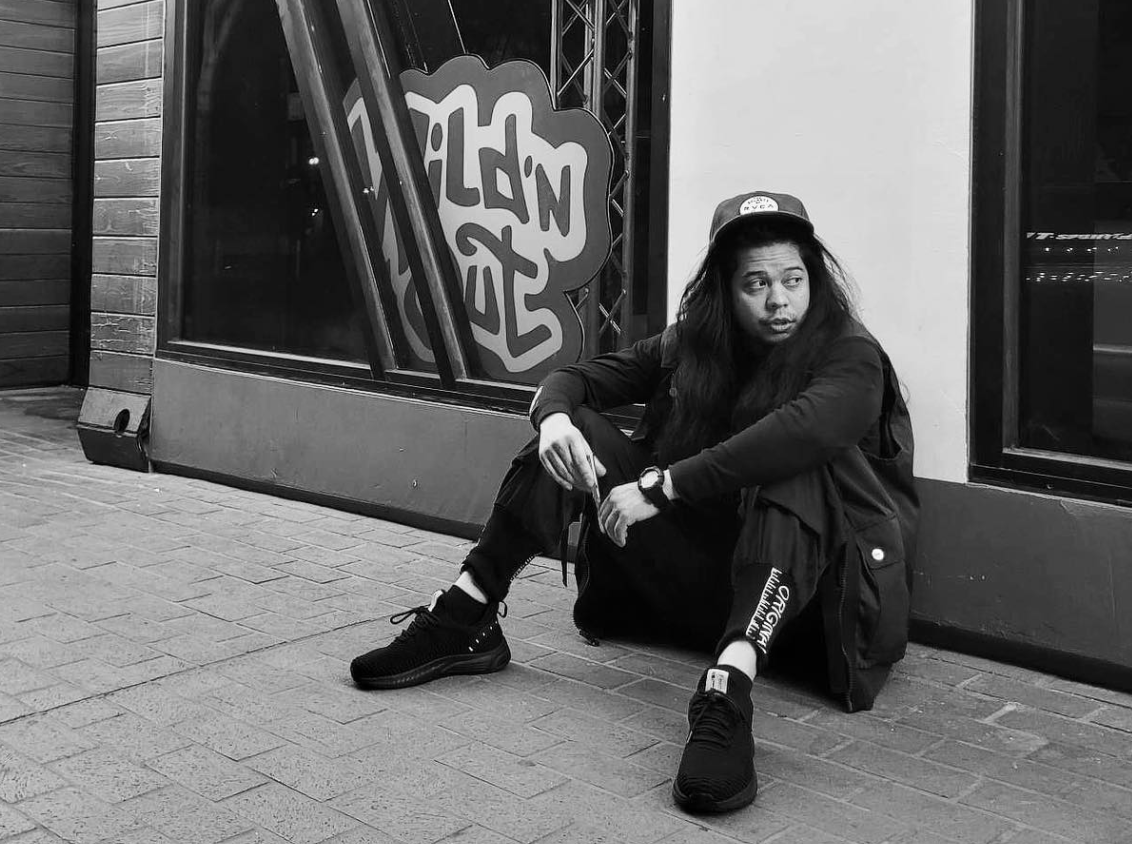 Mikey needs a strong vape
In our first session we learned that Mikey smokes daily, so we knew we needed something strong to impress. We also found out that he would use it a lot more if it were portable, so desktops were off the table for now. 
The Mighty has been Troy's go-to vape for years, so we knew it would do the job. But Mikey also likes a good ritual, so we also sent him a DynaVap M Plus. The Mighty+ should hit hard enough while he learns the technique to get the biggest hits from the M Plus.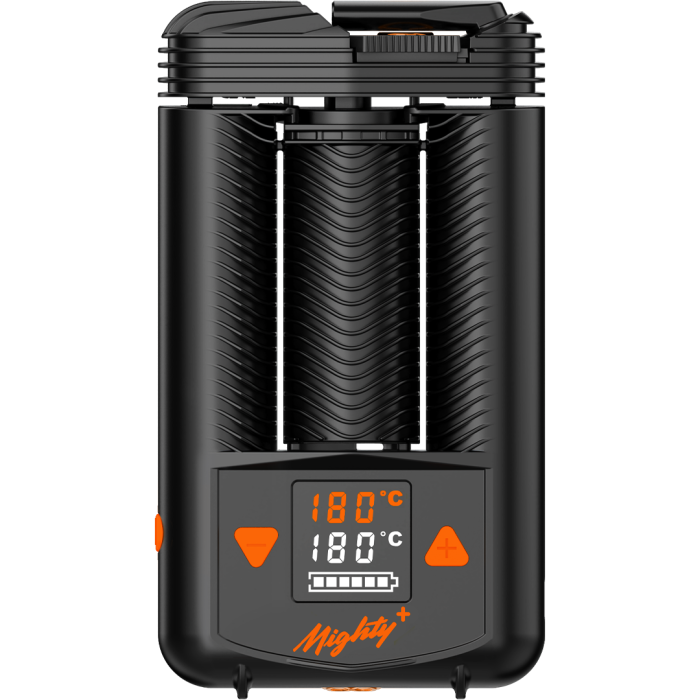 The Mighty+ is consistently excellent and dead simple to use.
The Mighty+ from Planet of the Vapes
We sent Mikey the Storz & Bickel Mighty+ because it's consistently excellent, dead easy to use, and hits hard enough to satisfy most heavy smokers. One of our sponsors, Planet of the Vapes, sent Mikey the Mighty+, and it turned out to be just what he needed. He immediately figured out the controls, and only needed help finding the oven that's hidden beneath the mouthpiece. This is the vape he couldn't wait to show his friends!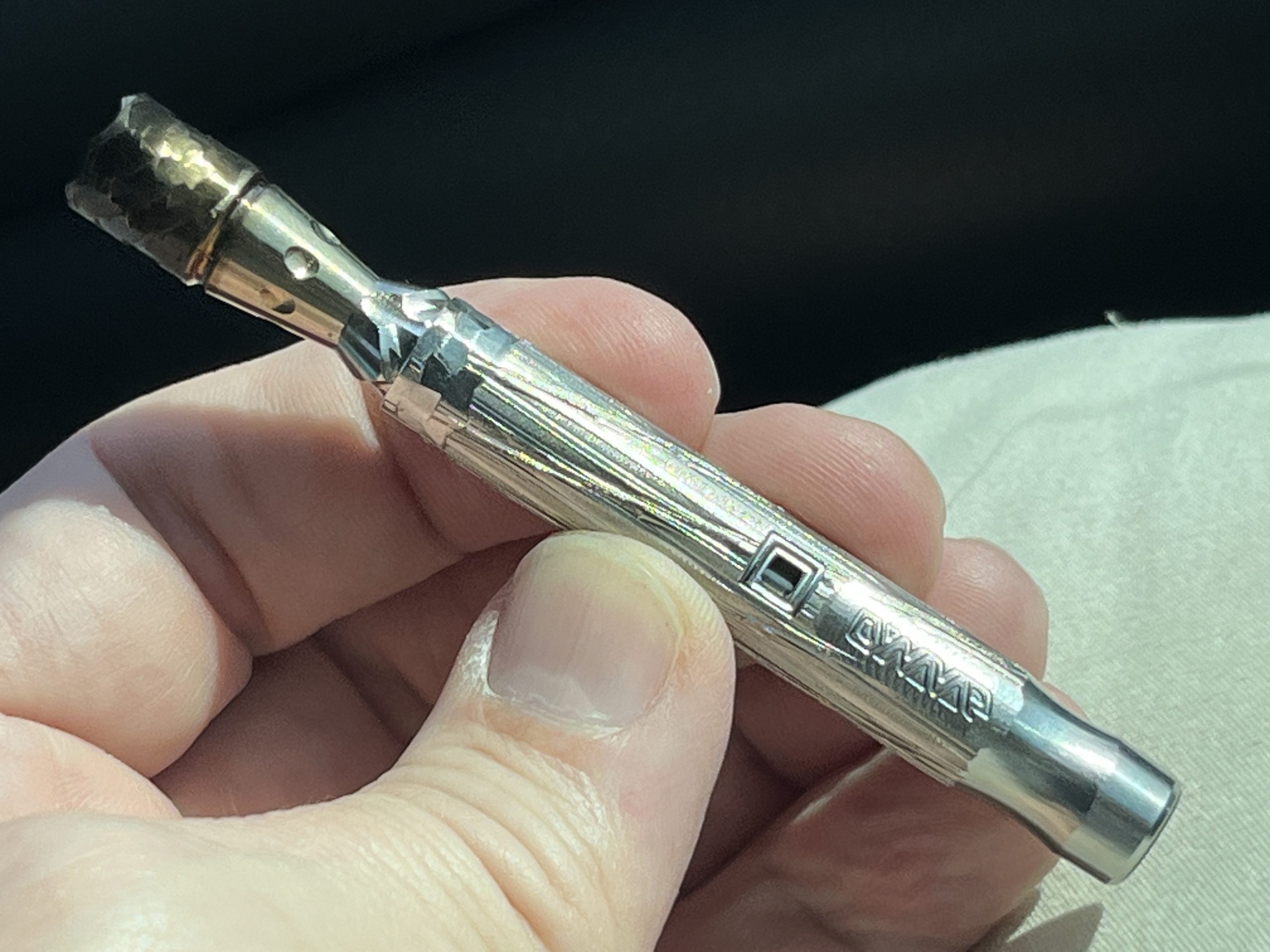 The DynaVap M Plus ritual will draw you in.
Mikey likes to roll joints and get a hard hit, so we figured a DynaVap would be a good fit for him as well. It has a captivating ritual and can hit like a joint once he dials in the technique a little bit. Our other sponsor, DynaVap, sent him a new M Plus with a boost mode that will hook him quickly. He can heat the cap like a normal Vapcap for a typical hit, or heat below the cap for something with some real punch. He said this was the one he would take on the road first, so we can't wait to hear more about how that goes.
If you liked this video, stay tuned. We're gonna follow up with Mikey later to see how it's doing, hear some stories, and find out who else we can turn on to dry herb vapes! In the meantime, check out Mikey's online content and even check out a show if you're in southern California.
Where to find more Troy and Jerry Thinkdank
Troy and Jerry stream most Friday nights at 6 pm on Twitch. Tune in to the weekly stream to stay up on with the weed vape industry. Edited versions of the weekly topics and vape coverage publish on Youtube and Spotify.
Dynavap Link
Troy and Jerry viewers can SAVE 10% at DynaVap by using our link.
Planet of the Vapes
Planet of the Vapes sells Dynavap and a selection of other respectable vaporizers.