Get ready for a Modern Cannabists flashback! Tonight we talk to Austyn Simrell, the founder of the Simrell Collection. I've been a fan of his work since I first saw it, and his style and innovation haven't disappointed since!
Shop the Globe Cage, MVS, and all of those beautiful gallery pieces on simrellcollection.com.
A-Train's been busy!
A lot's happened in the last year, and it's hard to keep up – from custom stems to the MVS to the Cage, so we'll just let you watch the video. Check out Austyn's dope light stage…it's a trippy view!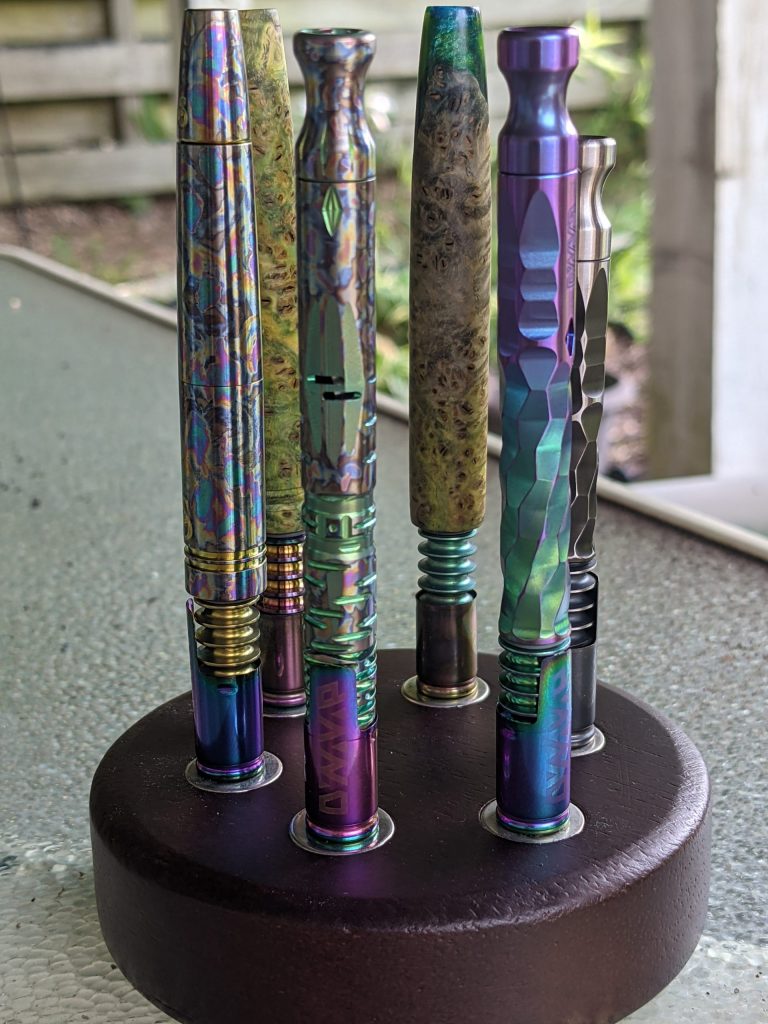 Austyn opens up
Did you know his first dry herb vape was the Magic Flight Launch Box? Or that he quit his day job and started his business, before he'd ever heard of DynaVap? Austyn's story is one many of us can relate to, and draw inspiration from! Learn more about the whirlwind that brought him into the world of thermal extraction in our interview.
Kick back with us and relax into a session
This was a really chill, fun interview. It had been over a year since we took Austyn's first dab together, and was a well needed catch up. So grab your favorite VapCap, or any other vape, and put down a few bowls with us over the next hour!
Tune in to Think Dank every Friday starting at 9 pm EST/6 pm PST.