Let's unbox the latest innovation from Simrell Collection, the Warhead. This isn't your ordinary dab straw, honey straw or nectar collector. As with all things Simrell, this device is a work of art. Watch the video for Troy's live unboxing!
The Warhead Assembly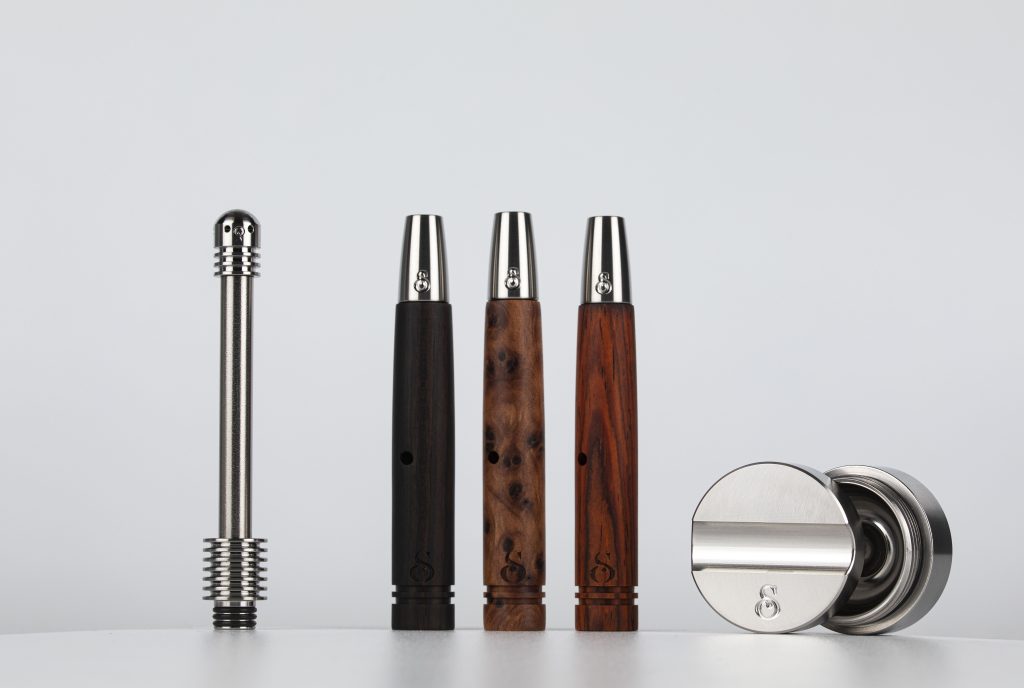 The Warhead replaces your tip and cap on a vapcap stem, and turns it into a dab machine. The assembly, comprised of 4 parts, is completely titanium. The A-Dab-Ter attaches to your stem just like the tip of a vapcap. The Warhead Core is equipped with an intercooler, and assuming that you pair this with a stem that also has an intercooler in it, you get twice the cooling power from this set up. The Warhead Tip features side inlet holes meant to reduce the amount of reclaim that gets caught in the core.
The Dosing Dish
The Dosing Dish might be my favorite part of this kit. The stainless steel dish was designed to pair perfectly with the Warhead to reduce waste. While it might take some time to dial in your heating technique, it won't take you long to appreciate the dish.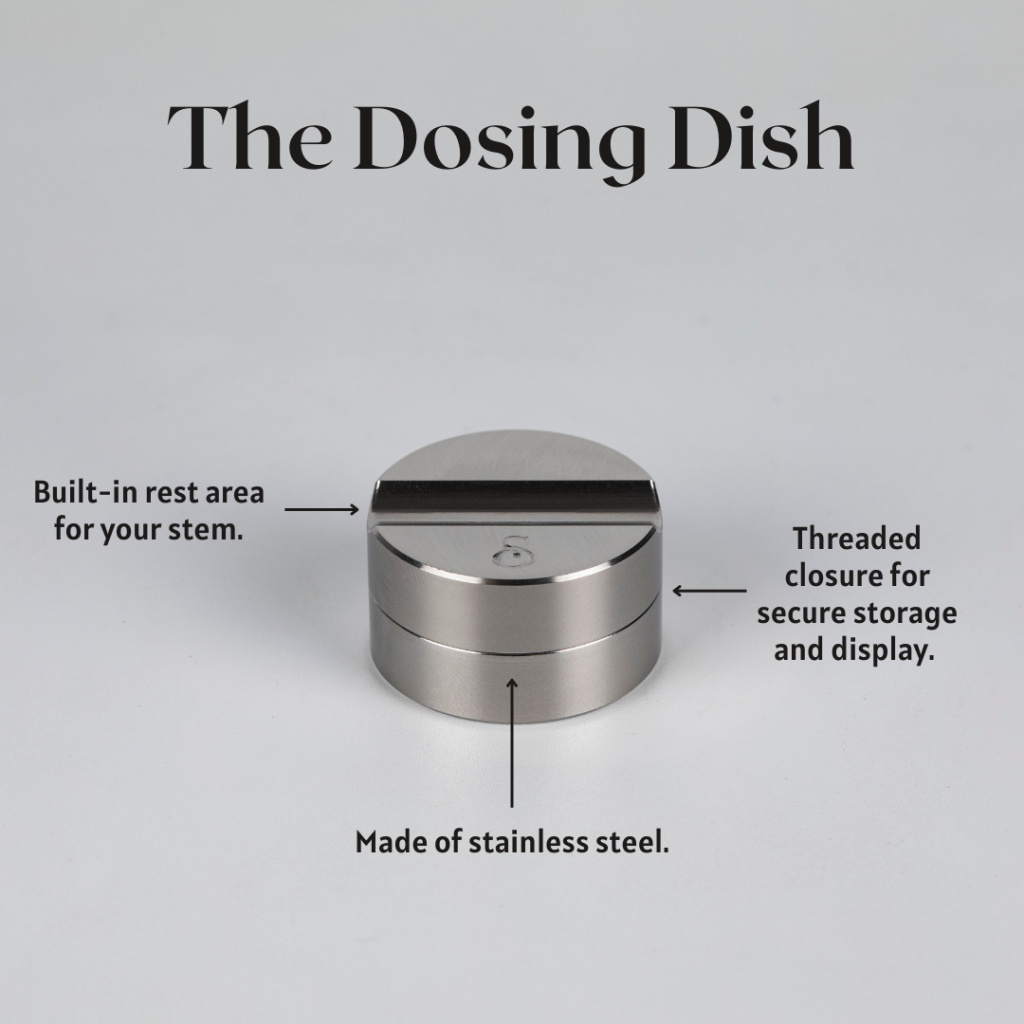 Get the Warhead
You can get the complete Warhead system (Warhead Assembly & Dosing Dish) for $159 at Simrell Collection. If you don't already have a stem (or you just want to get a new one) to use with the Warhead, you can add on a Wood MVS to your order.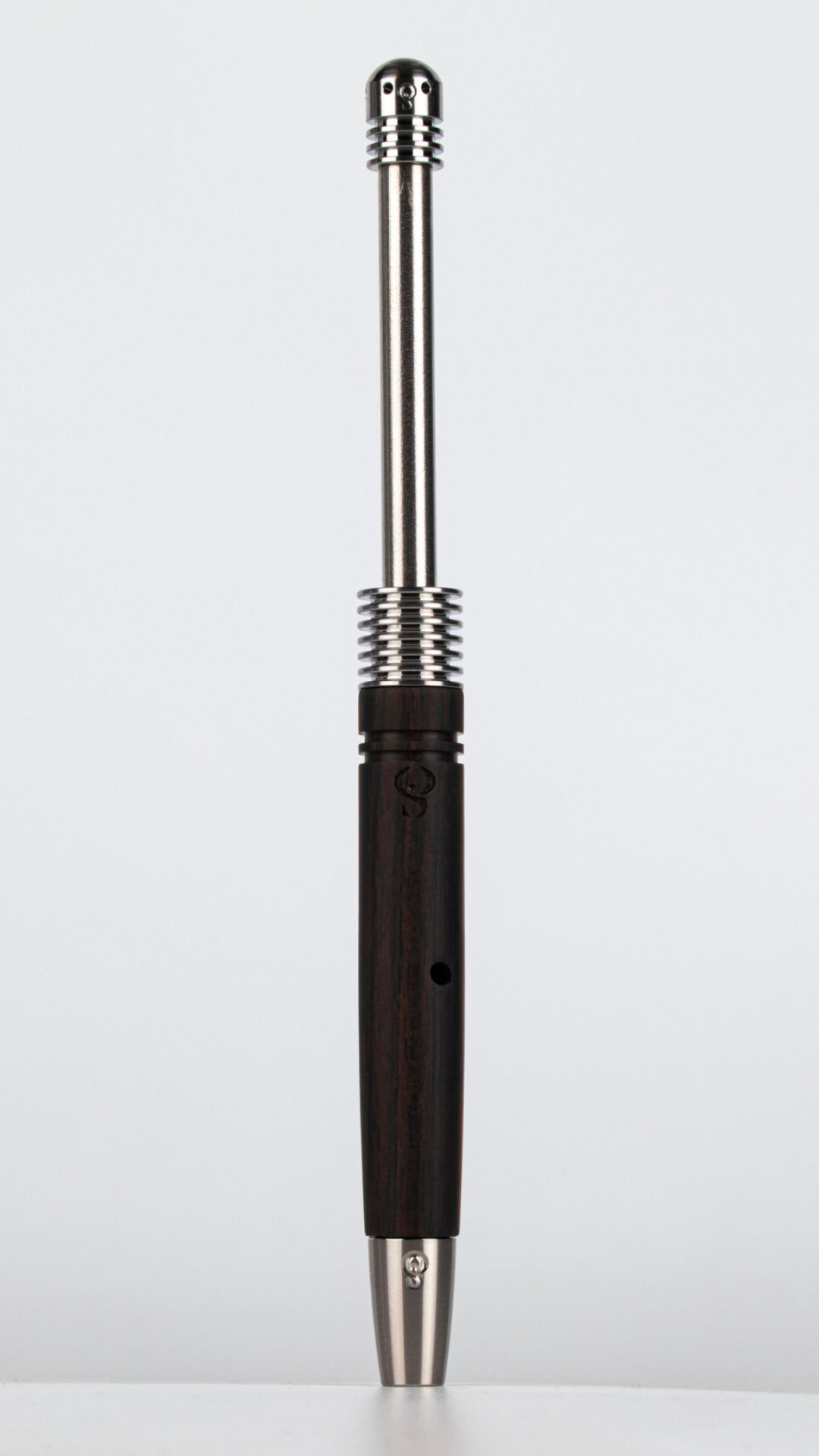 Tune in to Think Dank every Friday starting at 9 pm EST/6 pm PST.