The Mighty vaporizer by Storz & Bickel has been on the market for over seven years, yet is still considered the gold standard. What gives? Why hasn't anyone topped it yet, and what makes it so good? The Mighty is Troy's favorite portable vape, so buckle up and get ready for some insight from the expert.
The Mighty is easy, excellent and consistent
The Mighty is excellent and easy to use, every single time. Hybrid heating easily outputs killer vapor without any skill required. If you can press a button and suck on a straw, you can get high with this thing.
Troy's routine
The Mighty suits Troy's needs because it's also easy to reload. Open the lid, dump it out, and put more in. It can all be done inside of ten seconds. If you're a heavy user, the Mighty is one of the true portables that can satisfy – back-to-back bowls are a piece of cake.
Mighty Links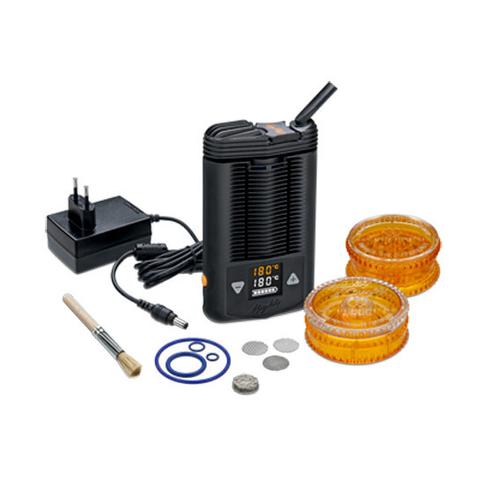 Mighty Vs OTHER VAPES
The Mighty has been around for 5 years and there are several comparable vapes worth considering, especially if you're on a budget. We've covered these vapes in our Friday Livestreams and will be adding these videos to our Vape Devices section soon.
Mighty+? Who knows?
The only real reason not to get a Mighty is the rumored Mighty+. One of these days S&B will release it, but it doesn't appear to be imminent. Even if you get the Mighty and the updated version releases, we don't think you'll miss out on better vapor. The Crafty+ upgrades were all about reliability and features, so there's not much more to do with the Mighty.