Watch LIVE, this Friday, September 1st at 6pm PST / 9pm EST.
We're also streaming to Youtube, Twitch, and KICK just in case.
Disclaimer: Jerry's biased!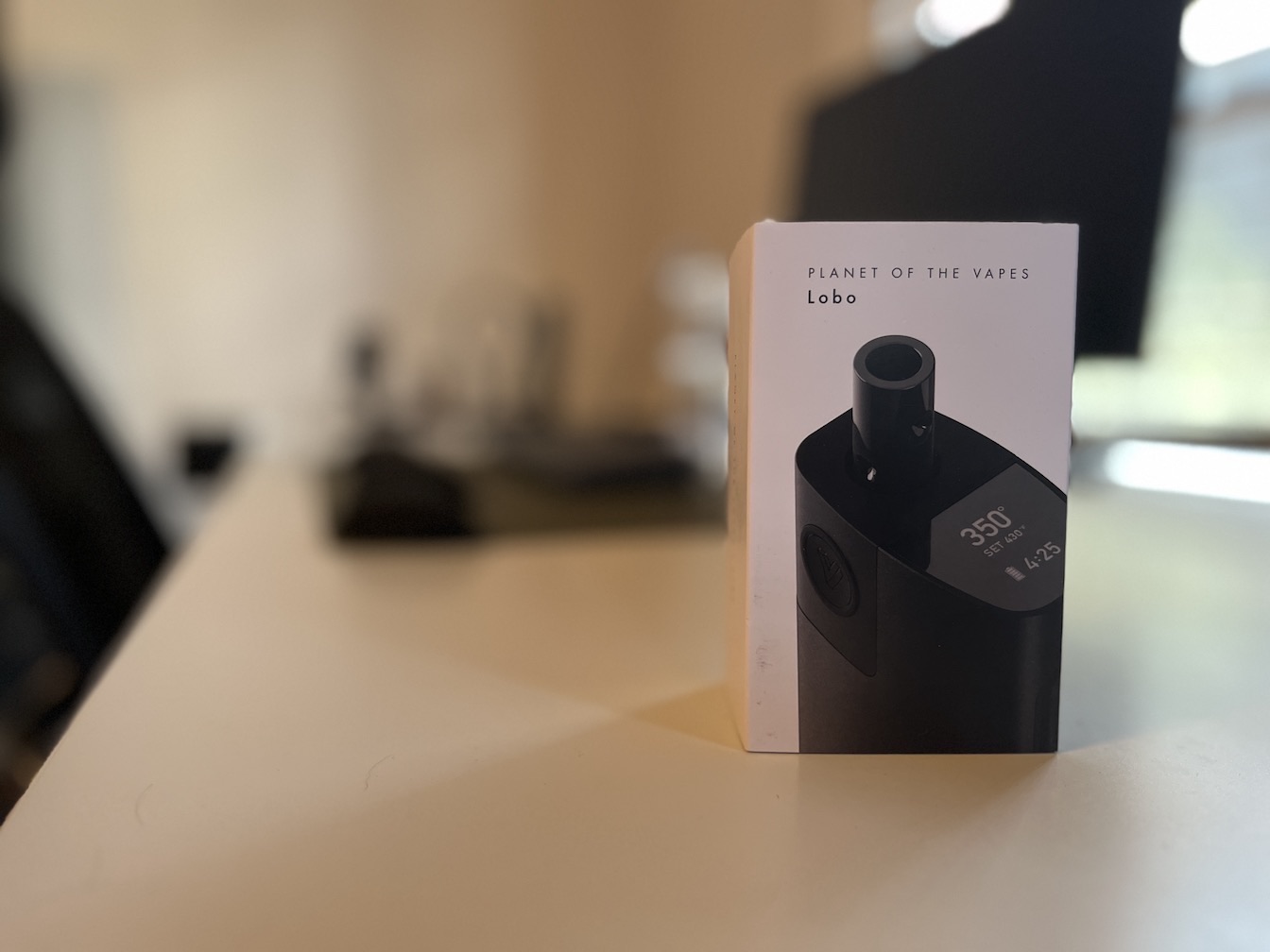 Before we get started, I want to make it clear that I consulted on the development of the POTV Lobo for over a year, and I am very fond of it. It's the first time I've had this much impact on a vape, and it really suits my style. I've already been compensated for my work and won't recieve more no matter how well it does. But because I like it so much, I hope you will, too.
Even though I may not see it, I know I have a bias towards this vape. No vape is perfect, and neither is the Lobo. I pride myself on being impartial and hearing all opinions, and I look forward to any and all feedback you have on the Lobo, be it positive or negative. With all that in mind, here goes…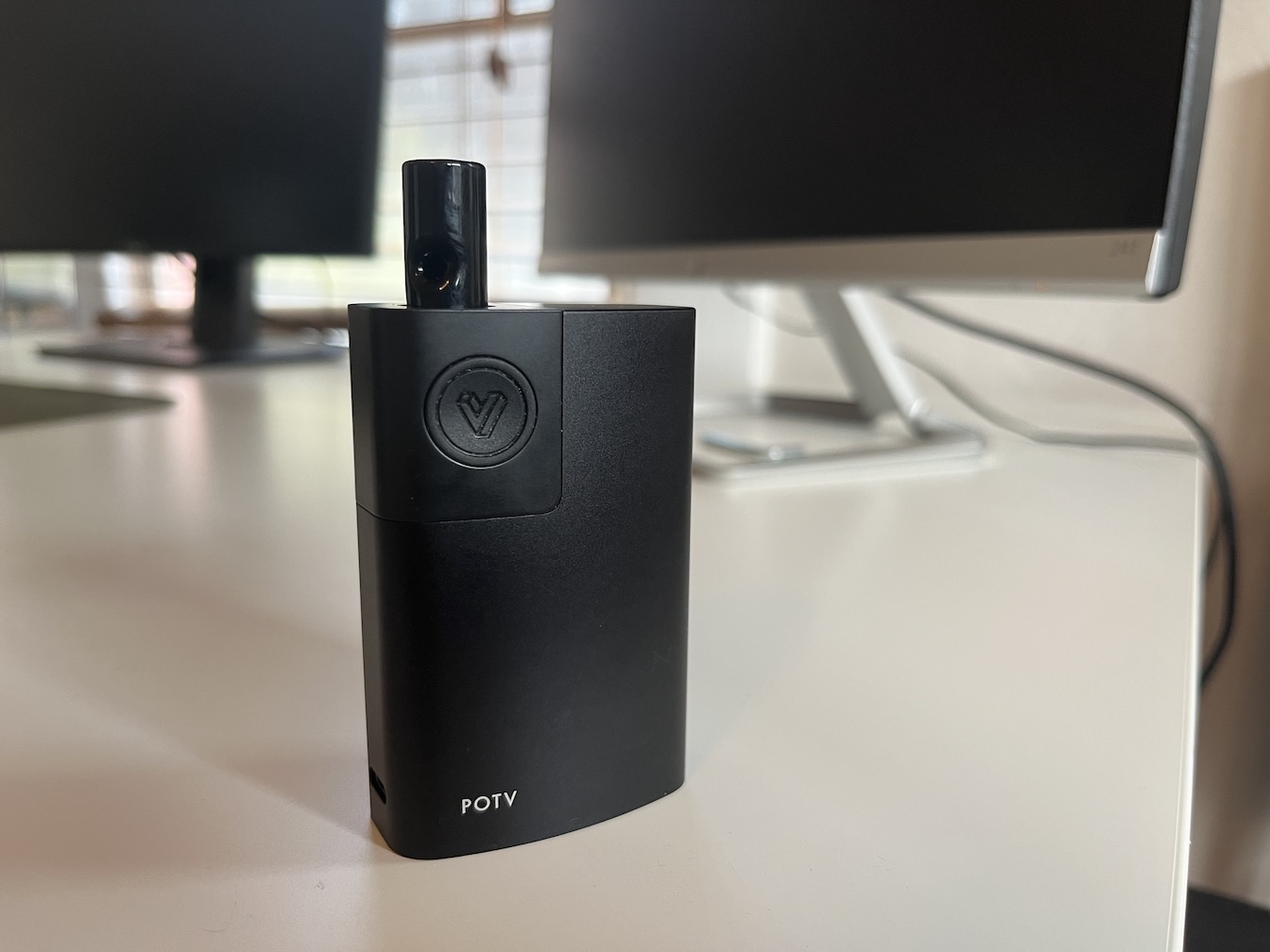 The POTV Lobo hits hard, goes everywhere, and won't burn through your wallet. It's as small as possible with a removable 18650 battery. It also has a bowl that's 40% larger than the POTV ONE, and a robust heater that can handle the extra load. Did I mention it's only $159.95? It's versatile, too.
The display has all you need at a glance, and the session timer is adjustable from three to six minutes, so you can go at your own pace. But the real splash is in the glass accessories. Similar to the ONE and POTV V3 Pro, the Lobo comes with a discreet dimpled glass stem that you can upgrade to other pieces. Start a session with a dry stem, and finish it on a bubbler without a reload or changing settings!
I got ten 4-minute sessions from a full battery charge. Combine all those sessions with a replaceable battery and you've got a long way to go before you outlast the Lobo.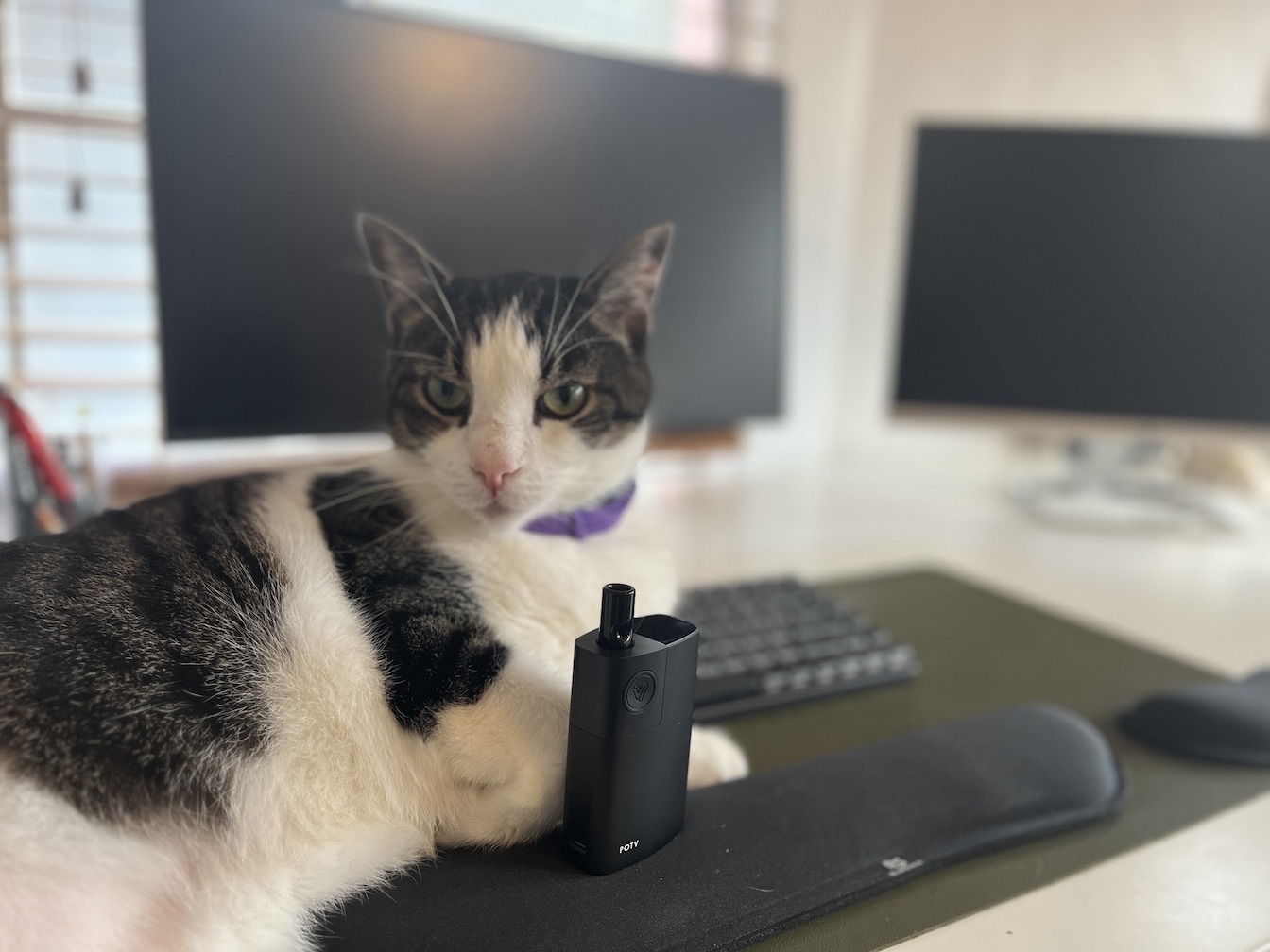 My cat, Percy, doesn't dick around with weak-ass vapes, and neither do I. Remember how the bowl in the Lobo is larger than the ONE? The Lobo needed a stronger heater to go with it or you'd get weak hits. The ONE is a surprisingly strong vape, so there was some work to do.
The Lobo produces more heat in the airstream so you can fully extract everything quicker. I like a longer session timer, but I found I didn't need it. I could easily finish a bowl in about six hits using a normal five-second hit. When I put the Lobo on a bubbler to go hard on it, I can fully extract everything in one long draw (15 to 20 seconds long).
In my (possibly biased) opinion, the Lobo hits harder than most portable vapes, and it consistently fucks me up. It's now what I reach for when I travel, want a nightcap in bed, or just want a sesh somewhere other than my vape station.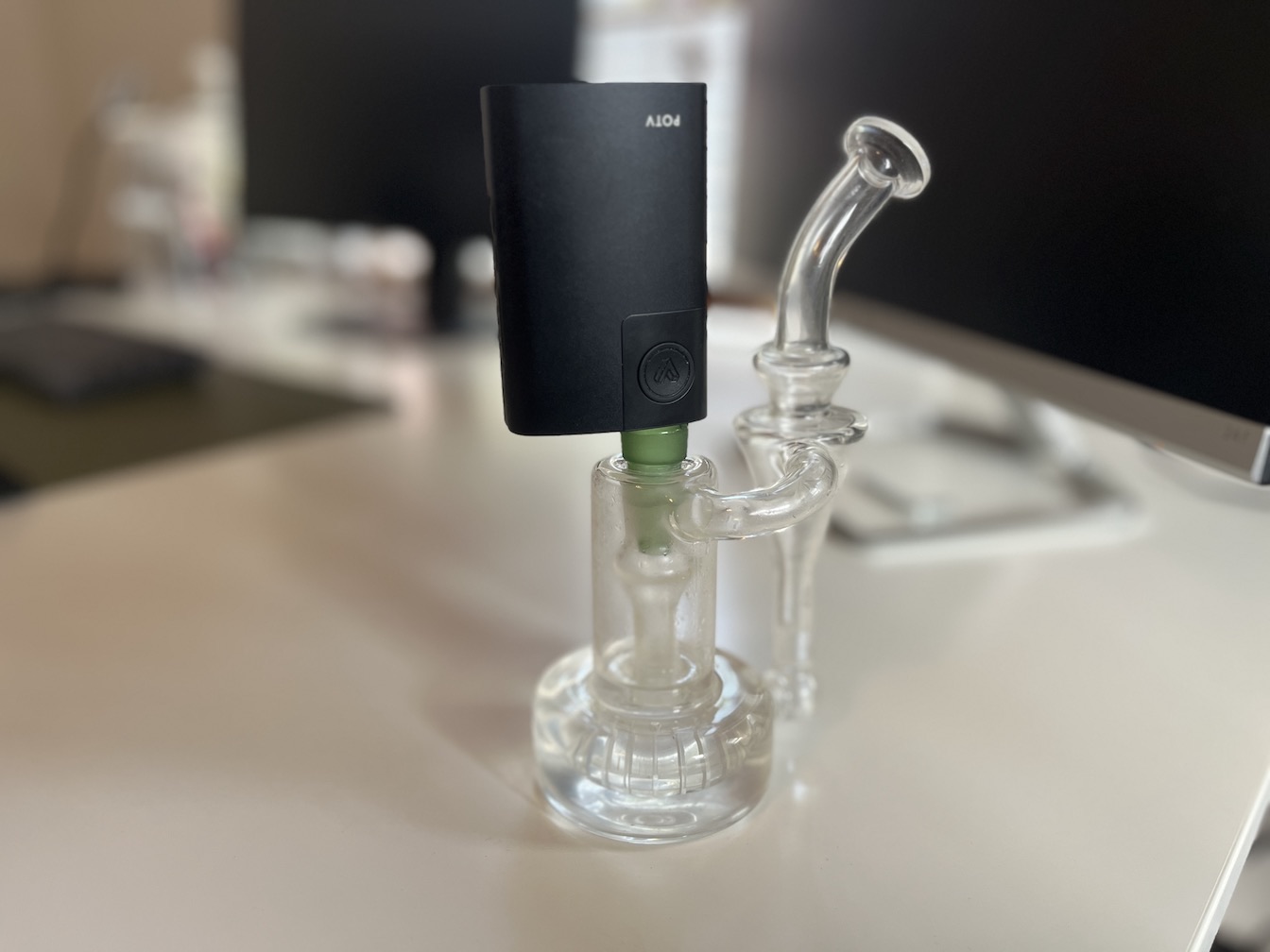 The Lobo is really easy to use, and consistently great.
Hit style doesn't matter. Take a short or long draw. The vapor's intensity should please both styles.
Use the extract pad inside the dosing capsule. Your Lobo will last longer. If you put it in the oven it might flip over during a draw. Use the capsule!
If you like bubbler rips, give the Lobo a shot. See if you can crush a bowl in one or two hits, like me.
Don't pack the oven tightly. This vape leans toward convection and likes air flow. If you pack it tightly the taste will turn sour sooner, and the bottom of the load will cook darker than the top.
I like to pack 0.18 grams or less. While it doesn't like a tight pack, the Lobo excels with partial loads. You don't have to fill it to get a satsifying hit.
You know how POTV gives you 14 days to use a vape to make sure you like it, or you can return it? The Lobo comes with an insane 100-day satisfaction guarantee!
Here's some eye candy while you wait for the stream Friday night!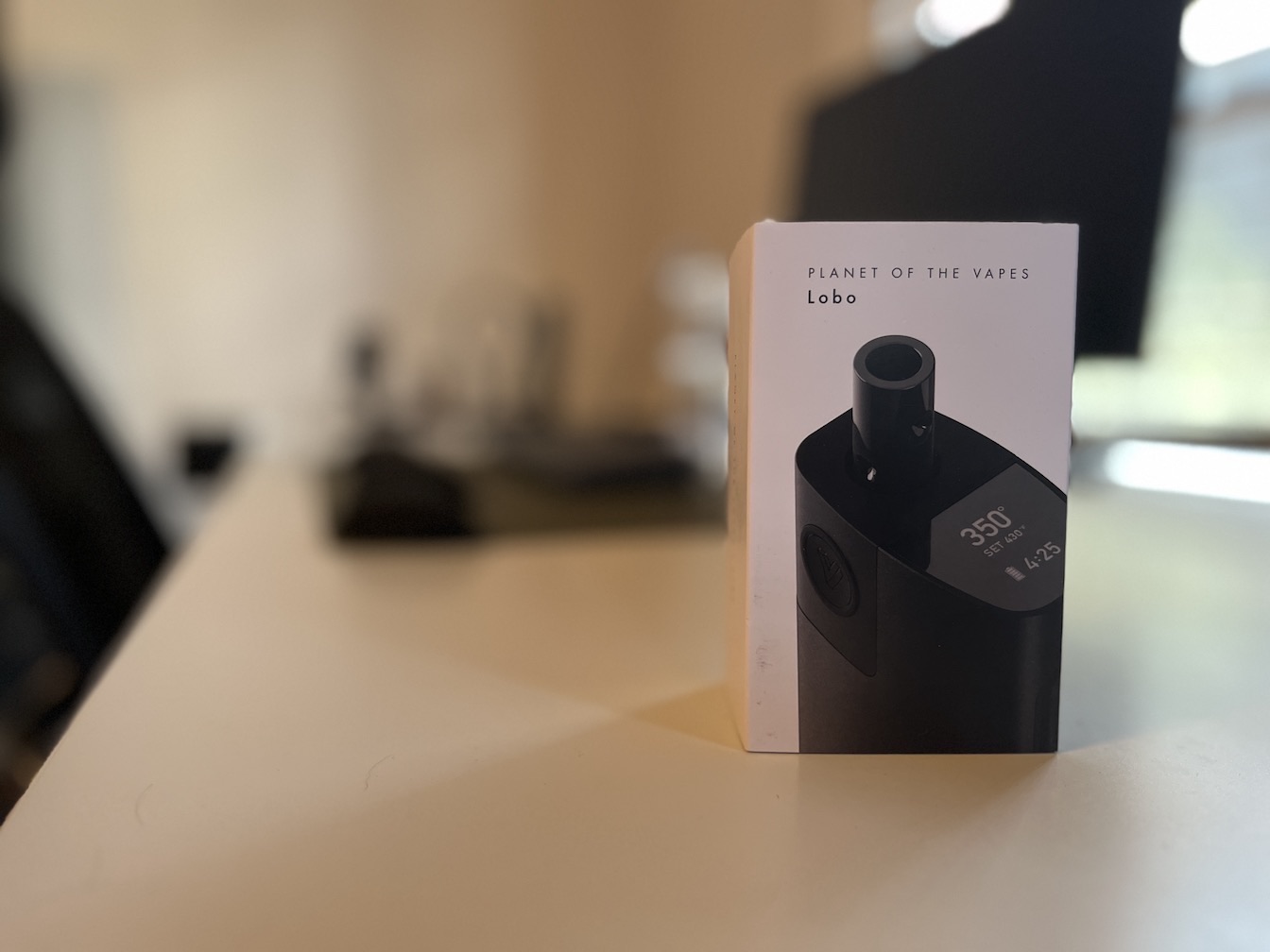 The Lobo box. Simple and small. You won't believe how much attention packaging gets during product development!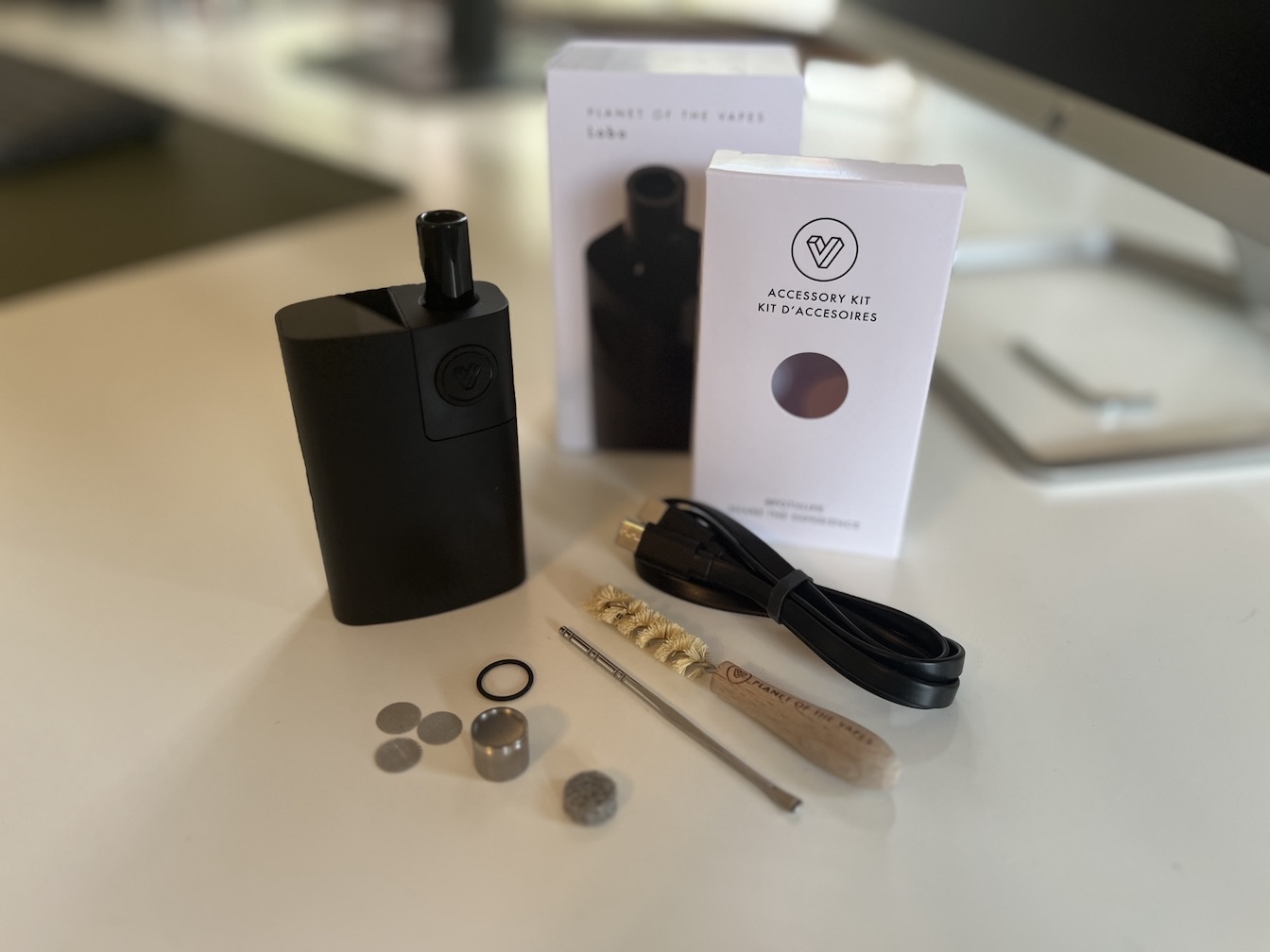 Box contents – Lobo, charge cable, brush, stir tool, dosing capsule, extract pad, three mouthpiece screens and one mouthpiece o-ring.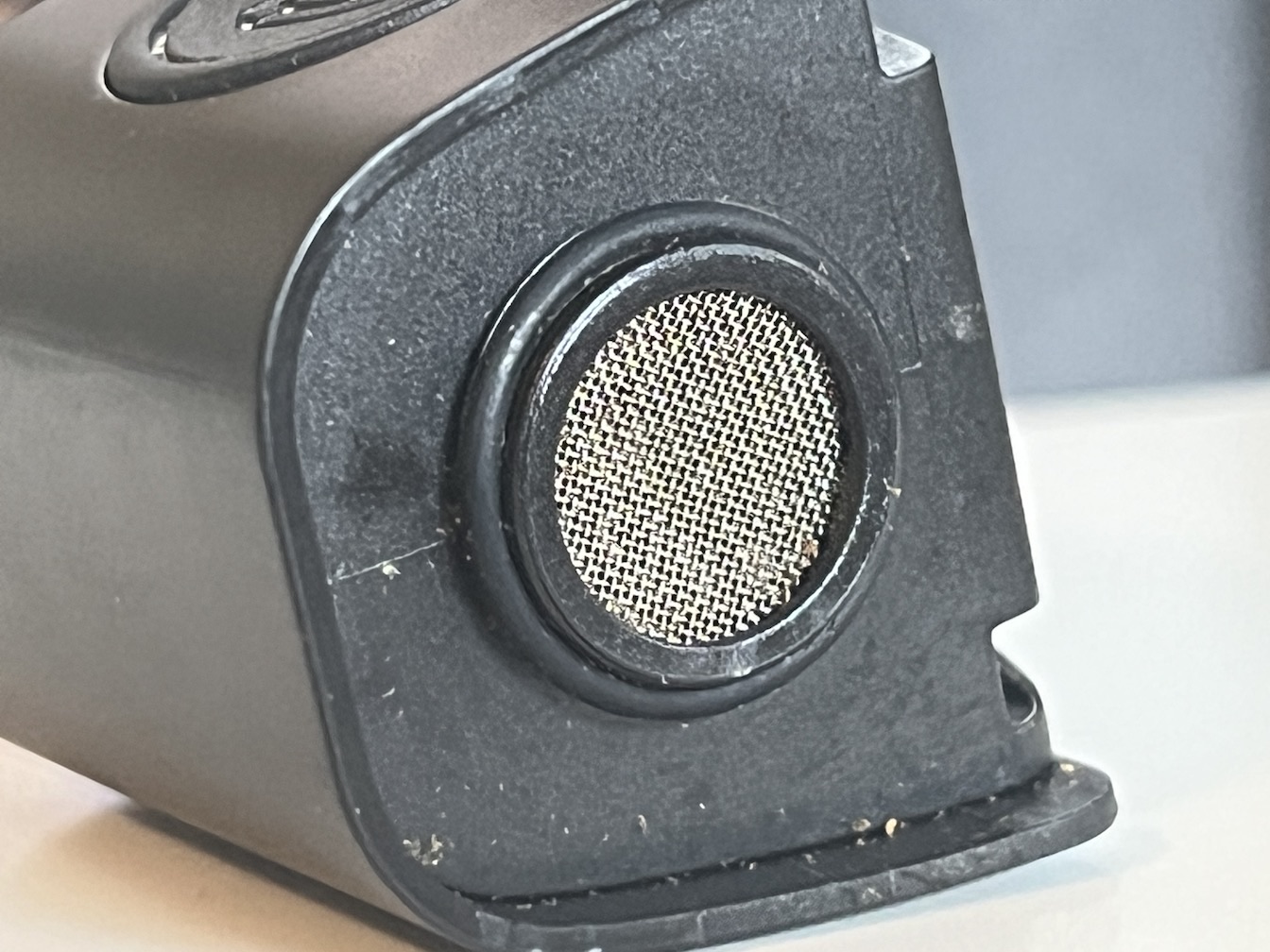 There is no silicone in the Lobo's vapor path. The outer o-ring sits outside the bowl and seals the path. Your vapor only touches titanium, glass, and just 2mm of PEEK.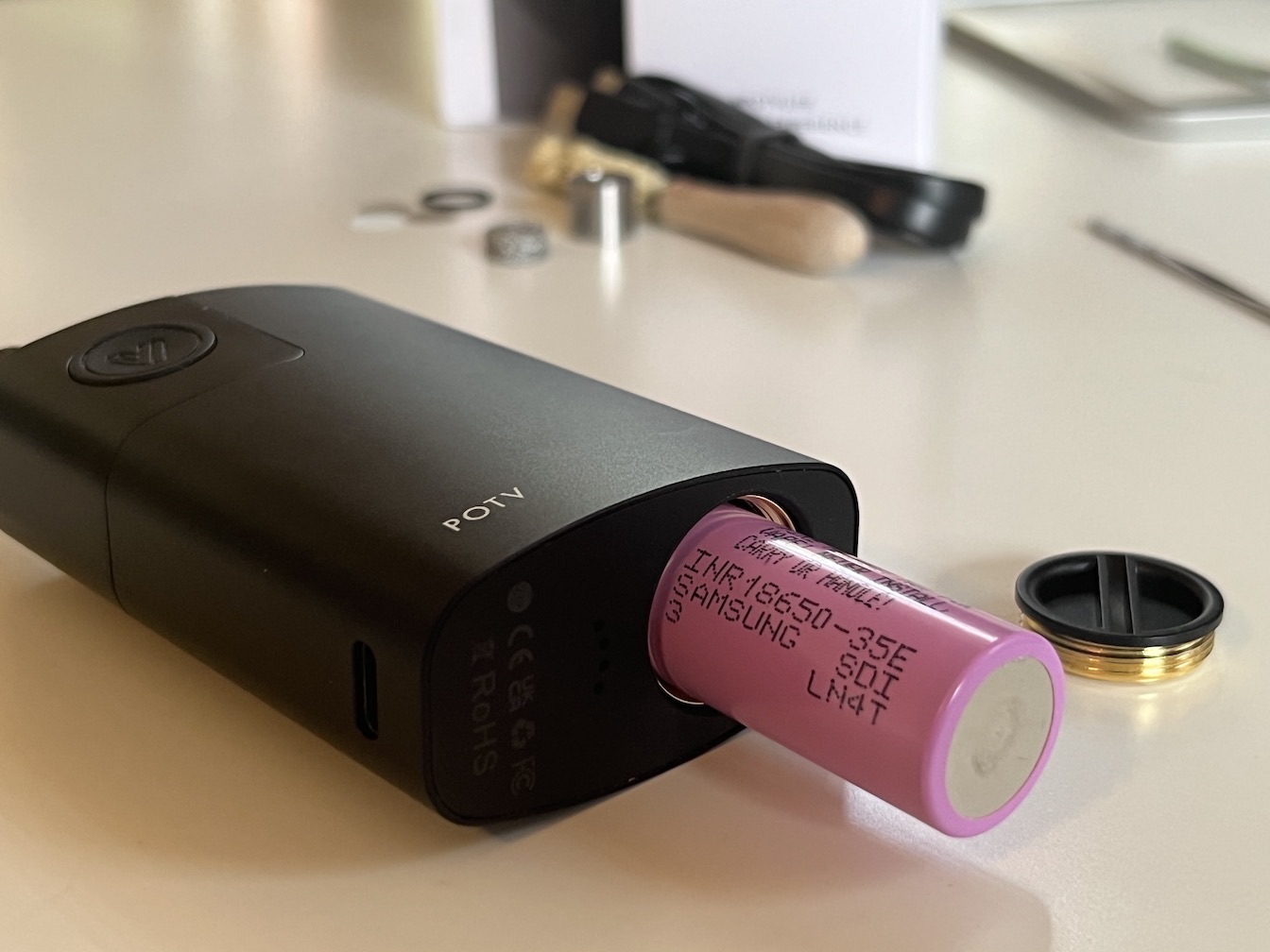 Dead batteries suck! That's why the Lobo comes with a replaceable 18650 battery and gets ten 4-minute sessions per charge.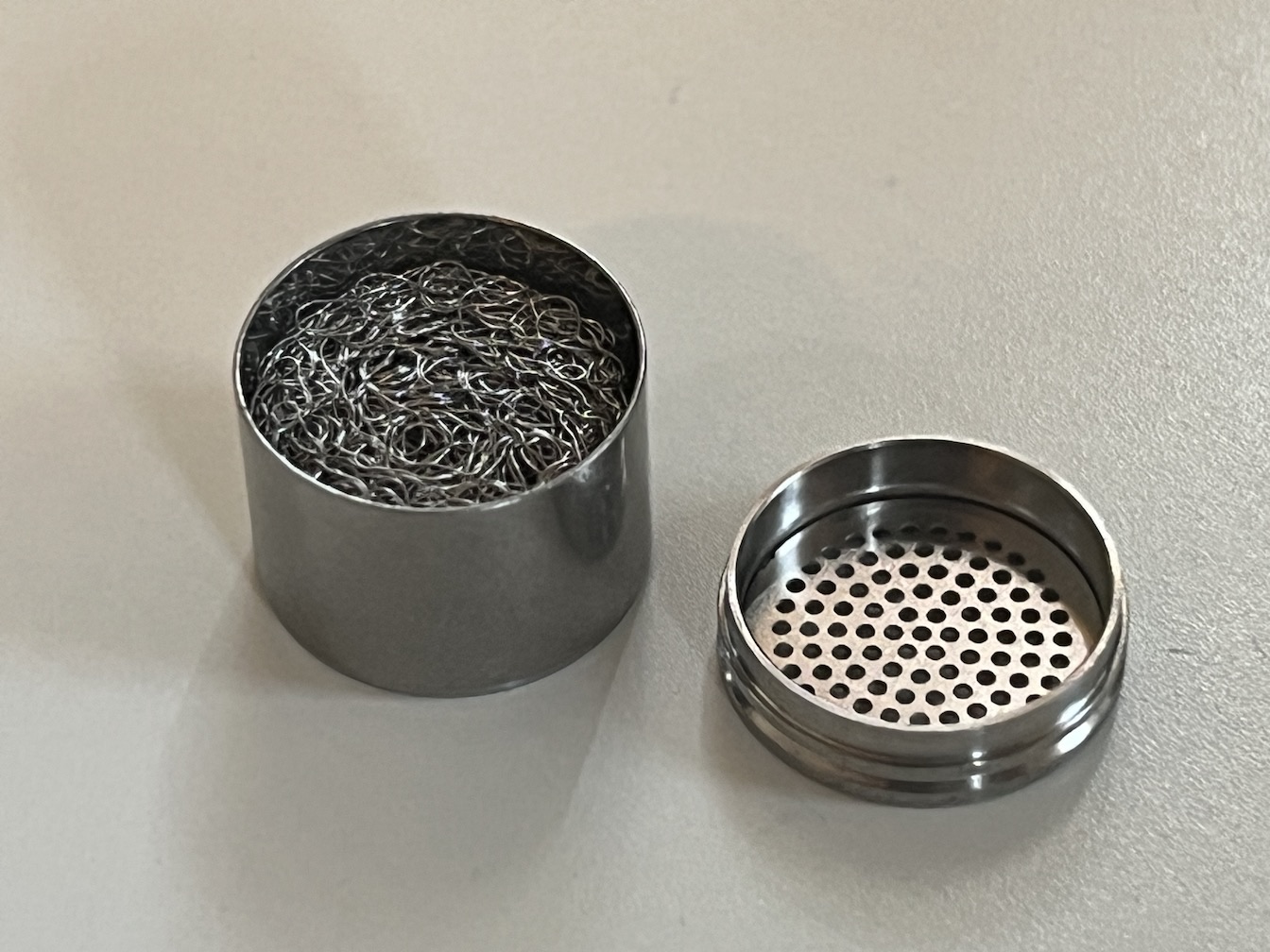 The dosing capsule can be used for herbs or concentrate. Here the concentrate pad is installed in the dosing capsule. If you use concentrates, vape them in the dosing capsule (with the pad or herbs) and your vape should last longer.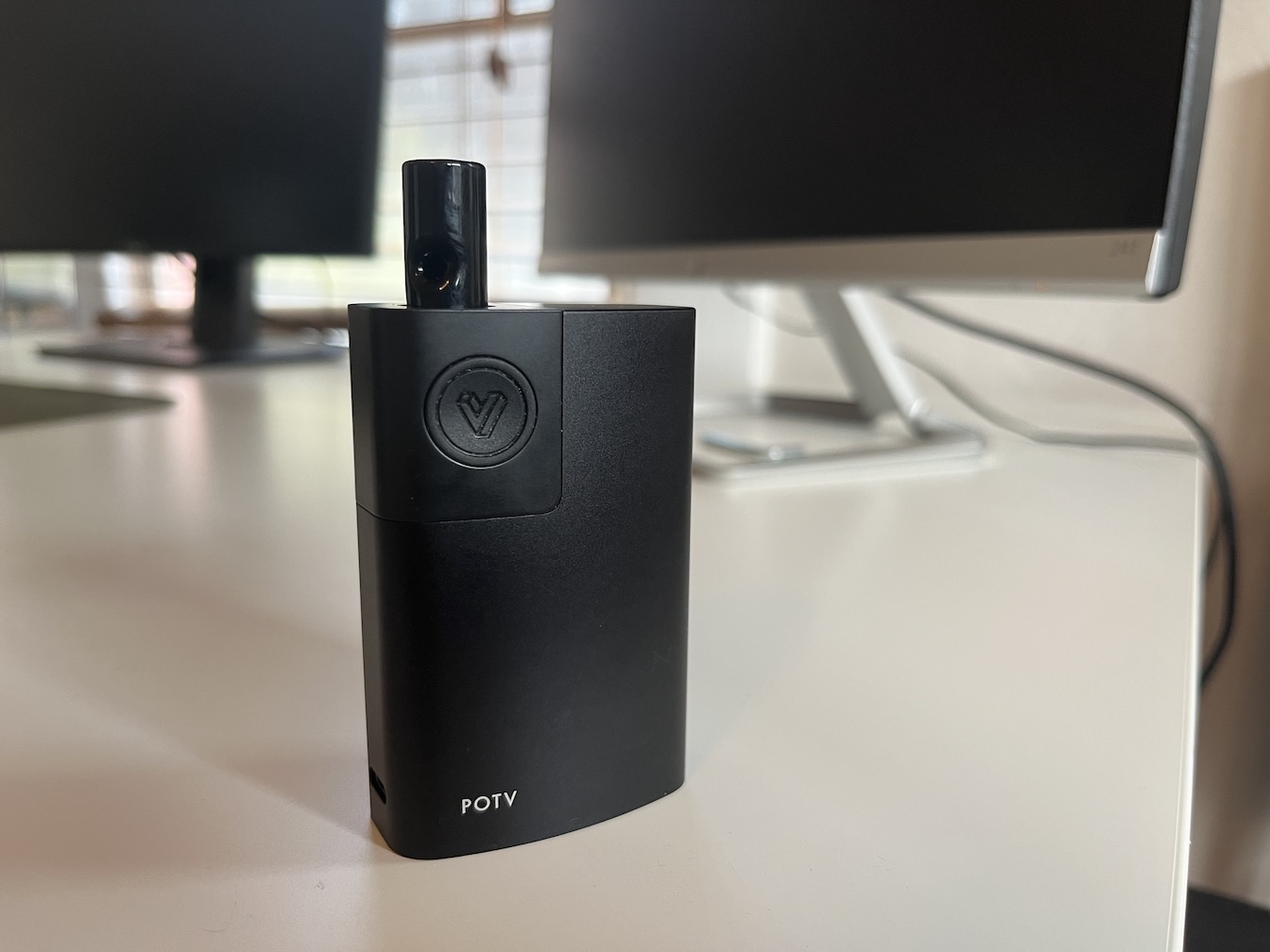 This is how the Lobo comes out of the box – with the low-profile black dimpled glass stem. Perfect for the pocket.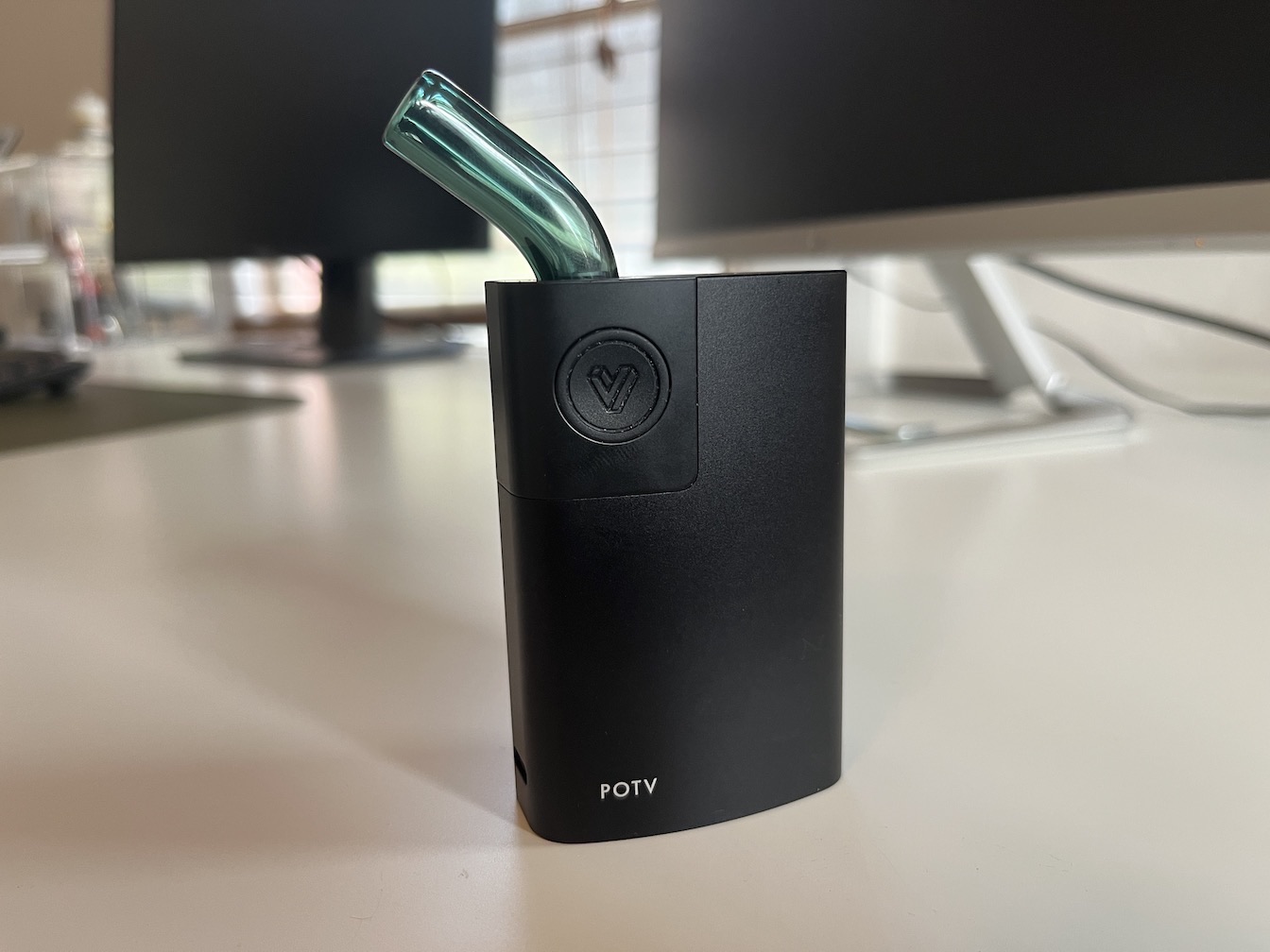 The Lobo with the green curved stem. Vapor was cooler from this stem than the straight stem until dimples were added. This stem is now for those that want a little warmer vapor, or who like a dry stem with the curve.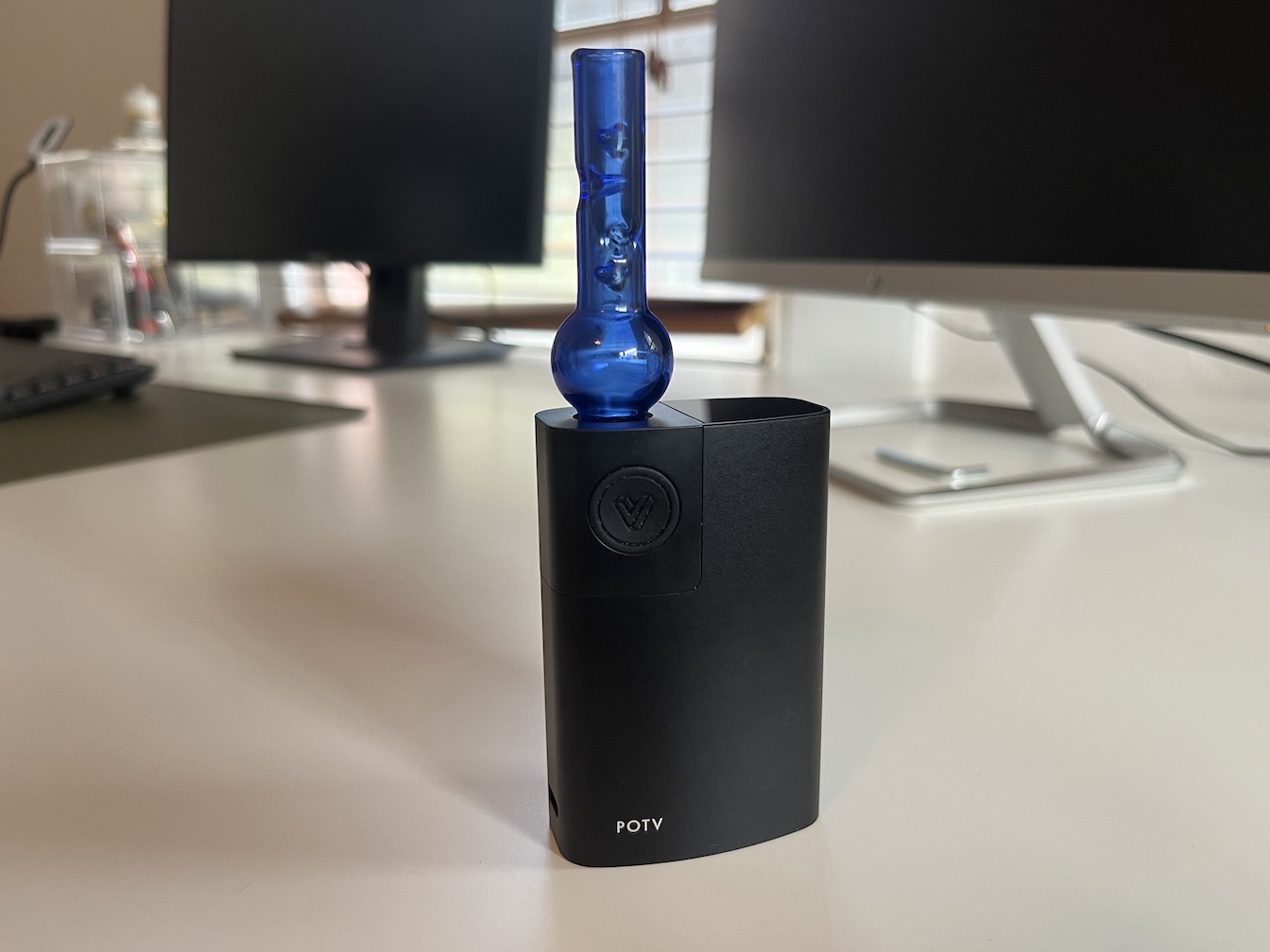 The new blue dimpled Globe Glass Stem. More dimples and the globe cool the vapor even more. This is my favorite dry stem, and I use it around the house all the time (not so much for the pocket).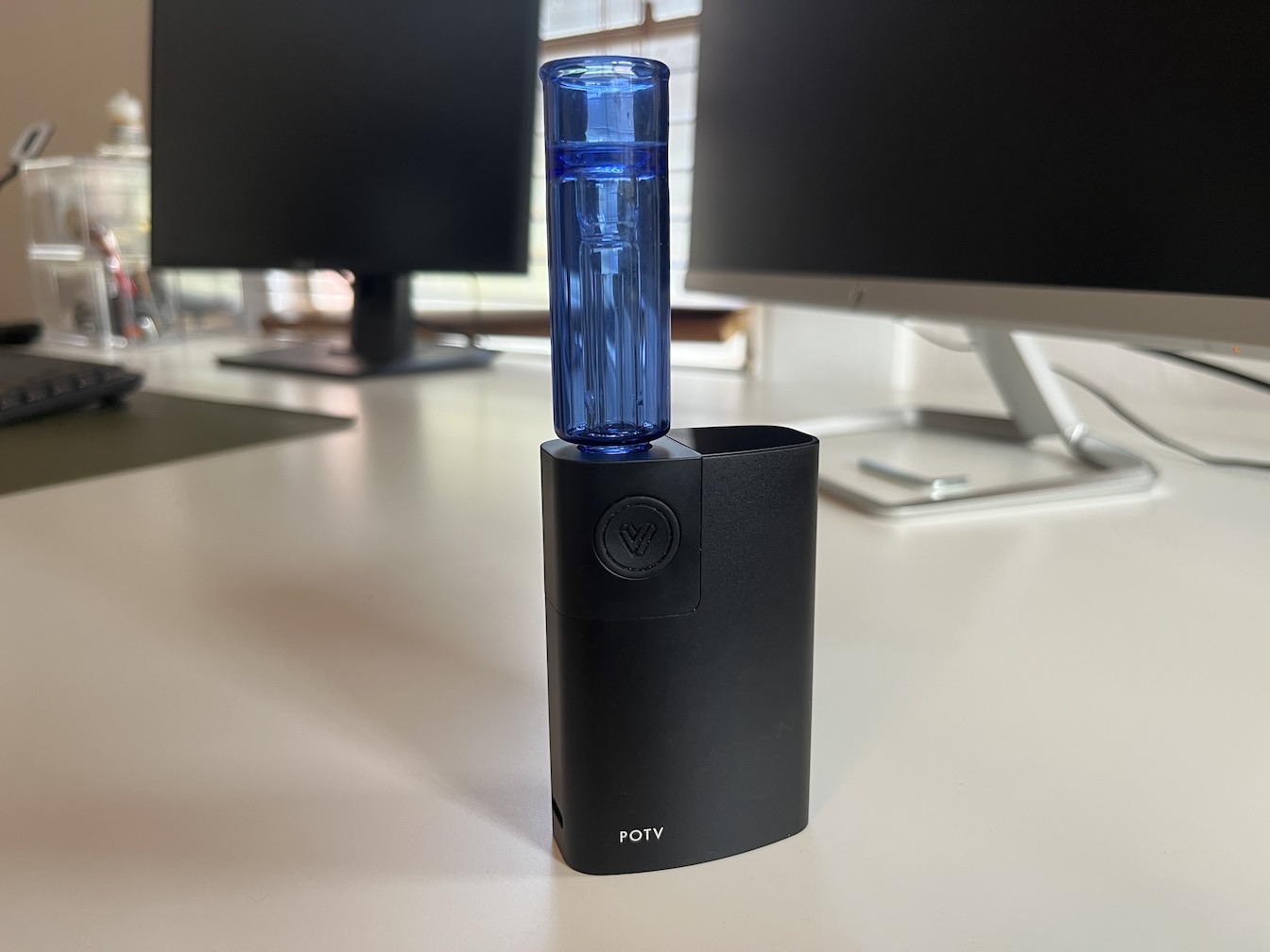 The blue straight bubbler. Want a big-hitting water-conditioned hit straight from the pocket? The water won't spill out!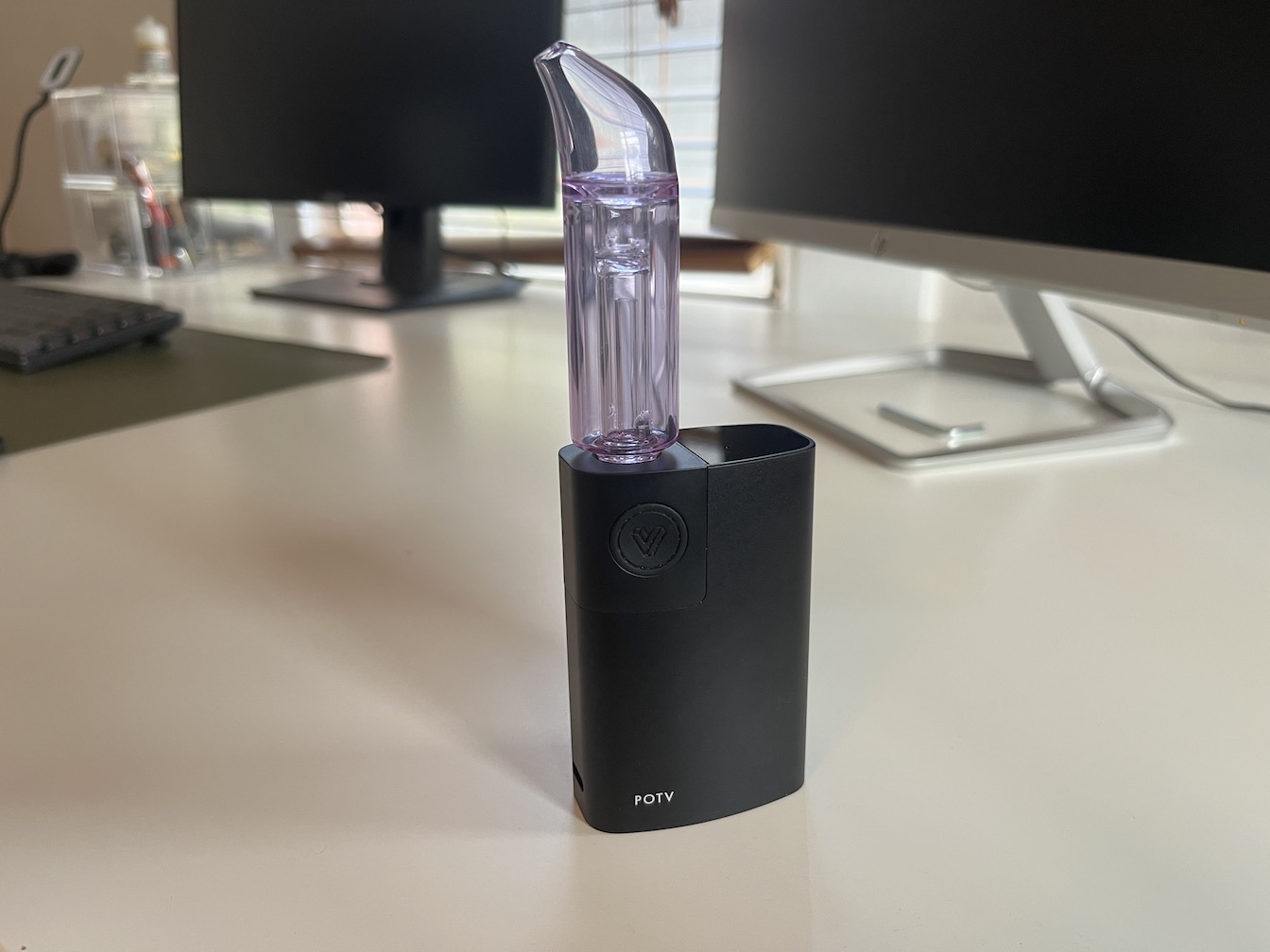 The curved bubbler (in purple here) is way better than the straight bubbler, imo. It sells way better, too. The hit is more relaxed – I don't have to bend my neck to hit it.
Tell us what you think!
Got questions for the stream? Drop them in the comments below. Got a question about the Lobo? Drop those below, too. Let us know what you think of the Lobo!
Dynavap Link
Troy and Jerry viewers can SAVE 10% at DynaVap by using our link.
Planet of the Vapes
Planet of the Vapes sells Dynavap and a selection of other respectable vaporizers.