Watch LIVE, this Friday, August 4th at 6pm PST.
We're also streaming to Youtube, Twitch, and KICK just in case.
Lotus – a Classic, Convection, Legacy Vape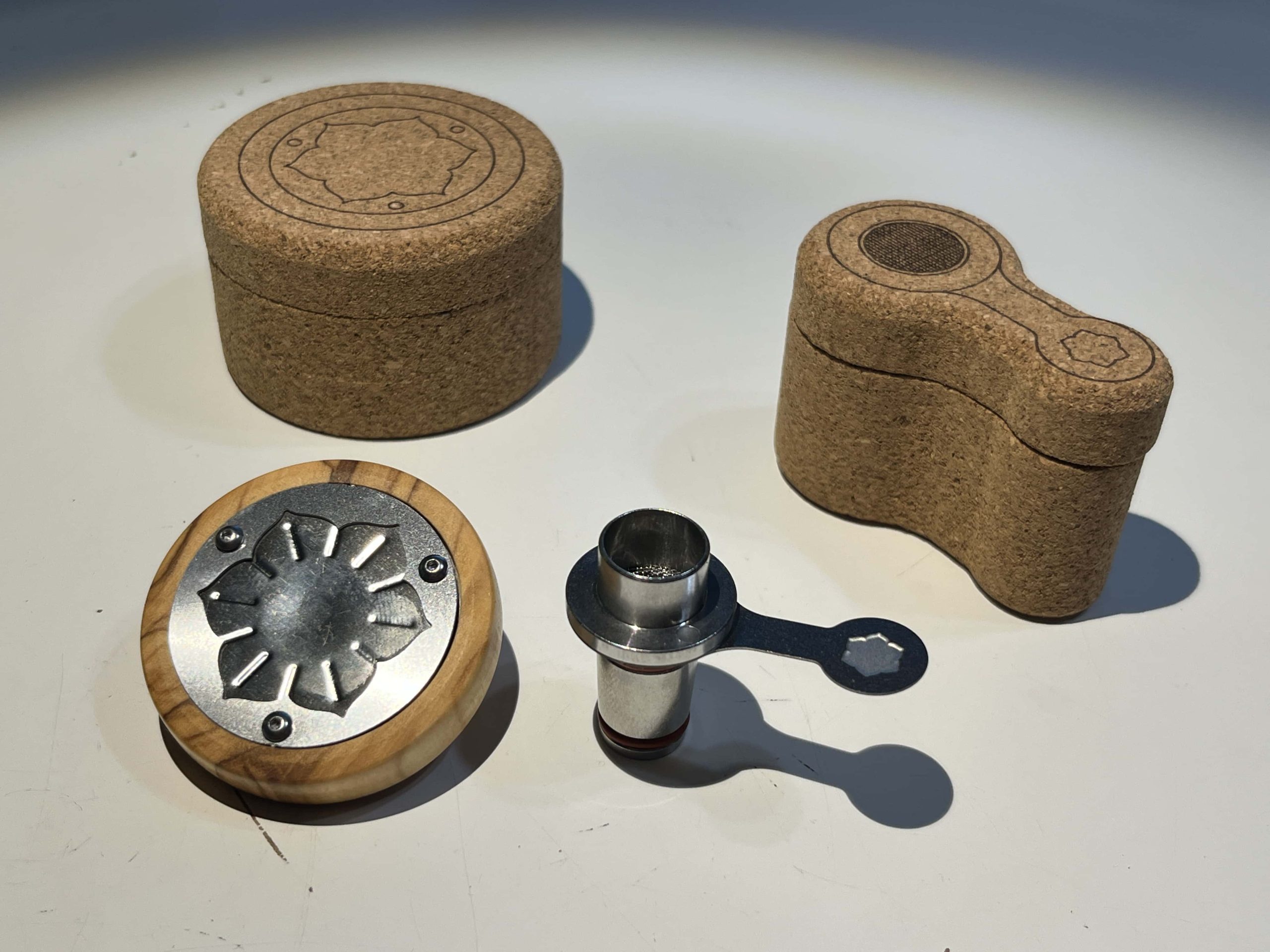 The Lotus is a classic artisan dry herb vaporizer that was made in the USA, until now.  Just as Lotus was clsing its doors forever, the new crew from Vapman came in and scooped them up.  Michael and David, the proud new owners of Vapman are now the proud new owners of Lotus as well, and it's a great pairing!
While the Vapman is a conduction masterpiece, the Lotus takes a convective approach. But now both are made in Italy out of beautiful, locally sourced olive wood. Both are manually controlled, flame-powered vapes that put you in full control without a dashboard. But if you follow the instructions, you're likely to get a great hit on the first go!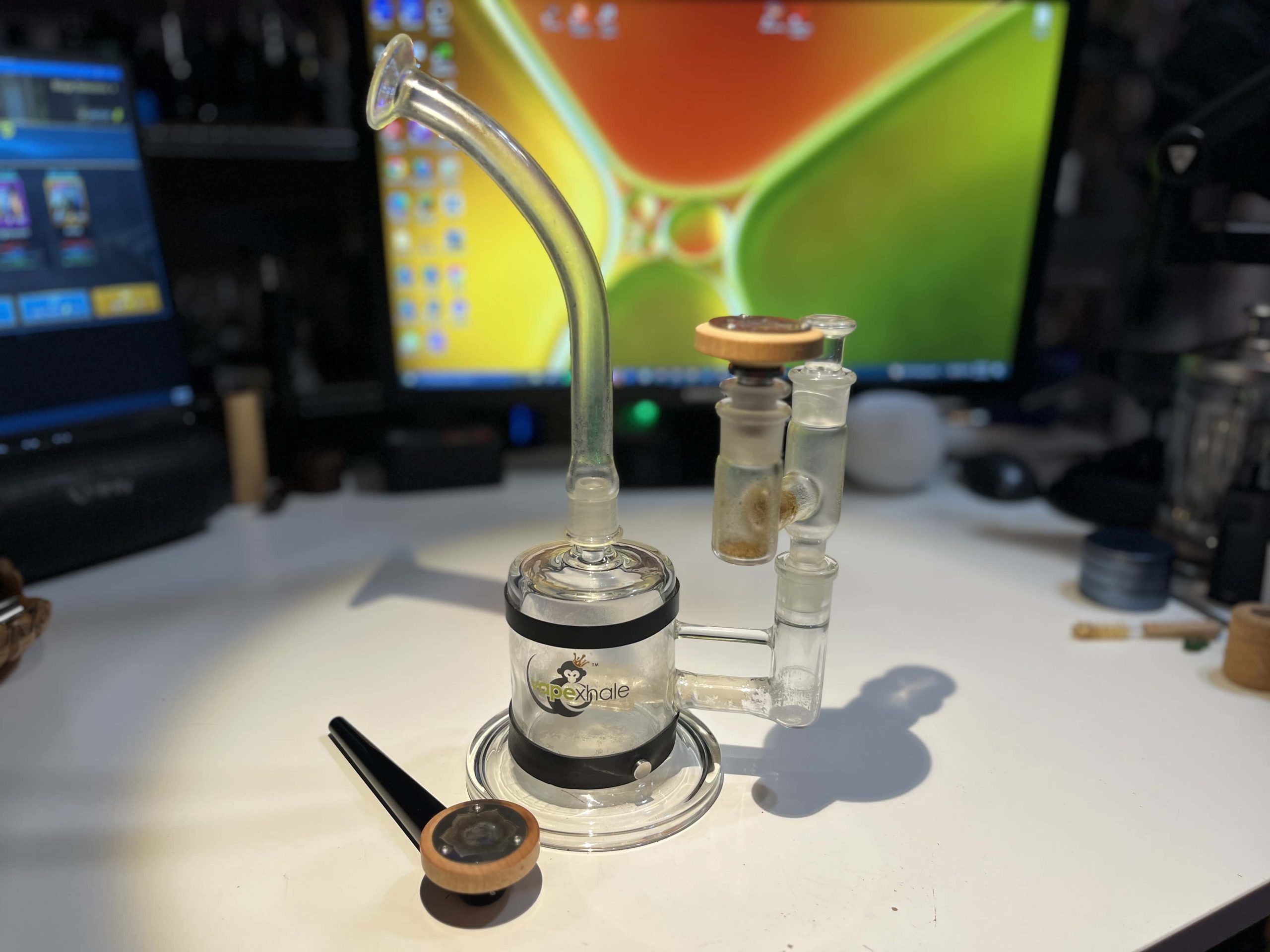 The Lotus is available as a water pipe vape at launch, and comes with a stainless steel 14mm adapter. That's my original version on the bubbler in the pic above, and I don't know if/when it will be available in a pipe version, also shown in the above picture.
The Lotus puts you in the driver's seat so buckle up, and I hope you can drive a stick shift. If you follow the instructions you're golden.
Set the flame length to 1/2″ and loosely fill the bowl.
Place the cap on the adapter, heat the center of the Lotus plate for four seconds, and start your draw.
Inhale while you continue to heat the middleof the plate in a circular pattern.
For a stronger hit, move the flame closer to the plate and slow your draw. For a weaker hit, move the flame further from the plate and speed up your draw. That's the dance during the hit.
Stop heating when you stop your draw.
I like to come back for one or two more draws before the bowl is finished. Use the stir stick under the cap to stir the bowl between hits.
That's it…don't fuck it up or you could burn your herbs. But the convection hits taste great and the Lotus only cooks your herbs while you draw – efficient!
Here's some eye candy while you wait for us to start the stream Friday night!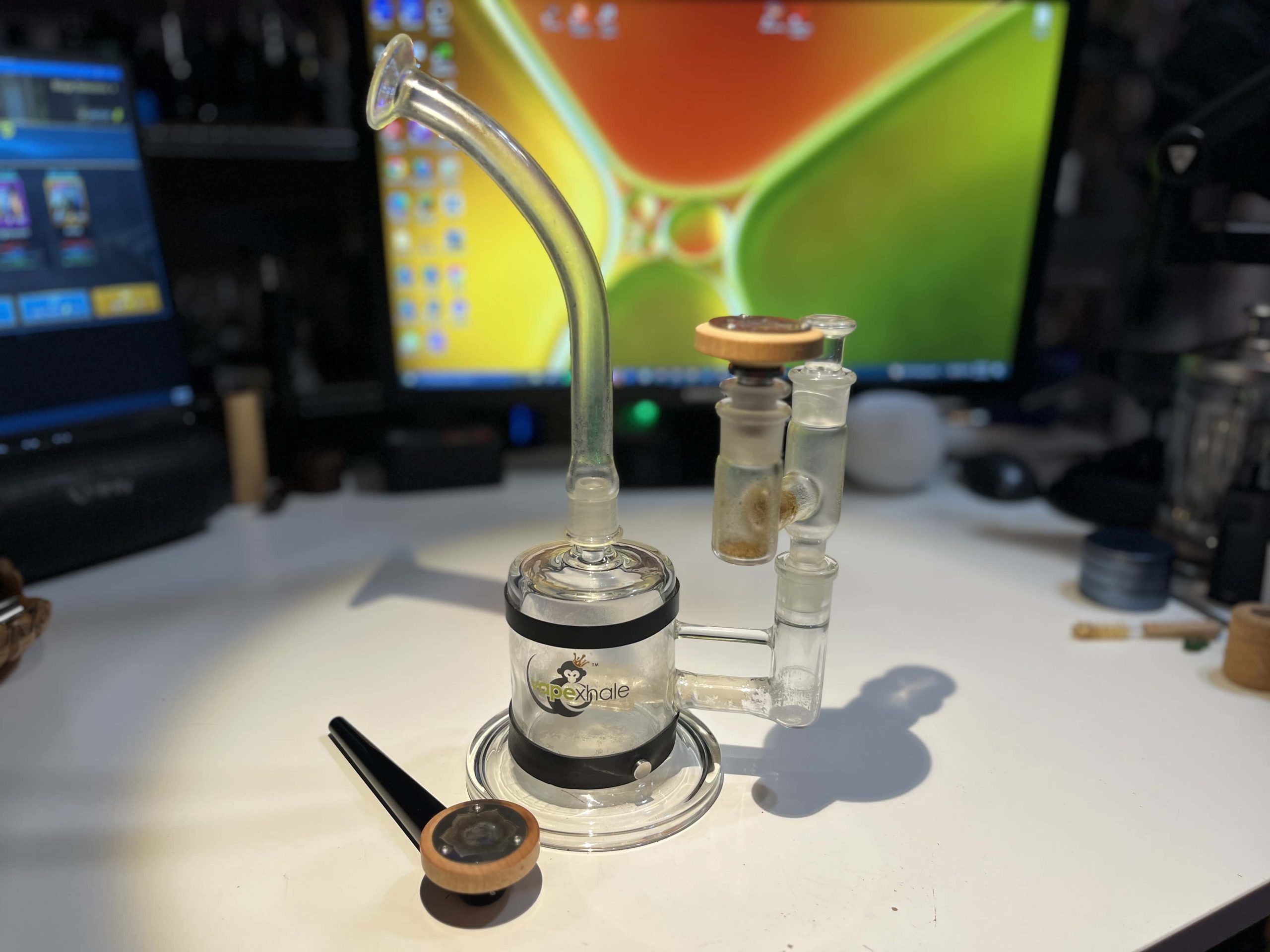 That's my original Lotus on my fave glass, and another original Lotus on the Lotus pipe to the left.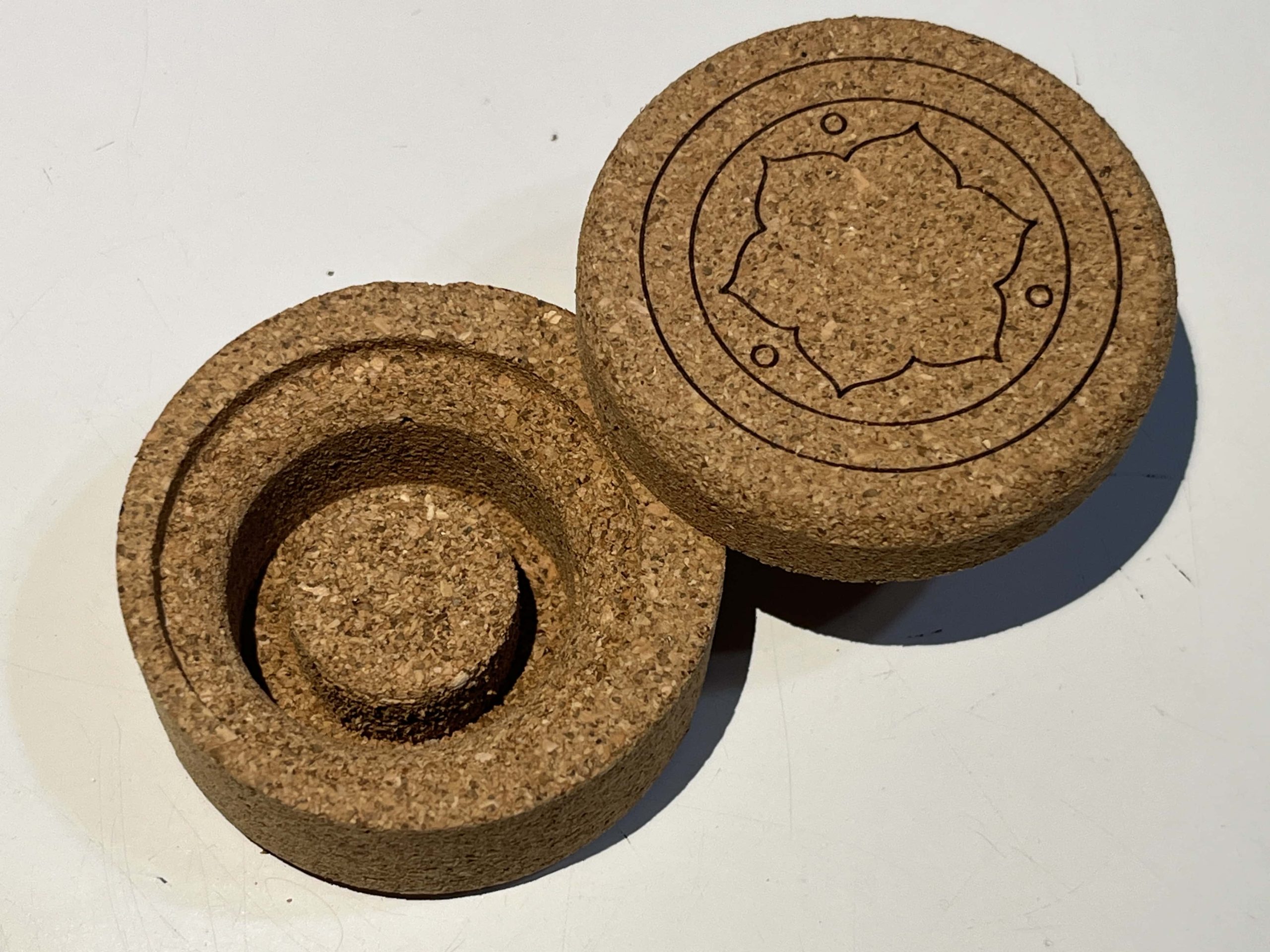 The cork is perfectly shaped inside for the cap. That deep groove accommodates the stir tool underneath.
Dynavap Link
Troy and Jerry viewers can SAVE 10% at DynaVap by using our link.
Planet of the Vapes
Planet of the Vapes sells Dynavap and a selection of other respectable vaporizers.