Troy and I just got new Vapbongs last month and there is plenty to talk about. Troy got the Bubble Bandit and I got the One-Armed Bandit, both with improvements over the original. These vapes are gorgeous, massive hitters worthy of display, with wide-open airflow and improved taste! So grab a vape, push play, and let's see what's so great about these artisan vapes.
Where Beautiful Artistry and Massive Vapor Intersect
You're not gonna hear a thing I say until we talk about how great they look, so let's get that over with…they're gorgeous! They both have this speckled, reptilian thing going on that's attractive to the hands as well as the eyes.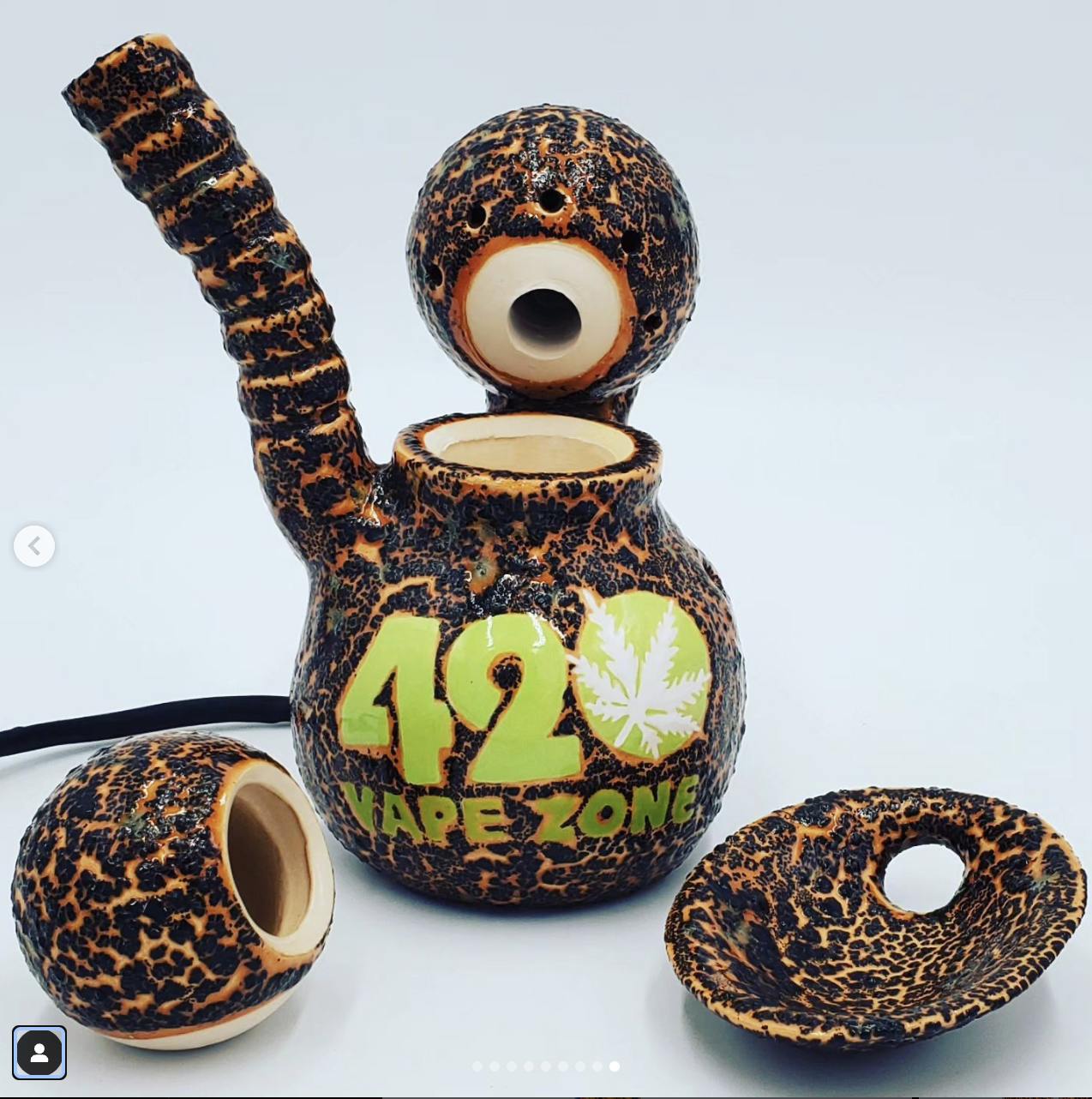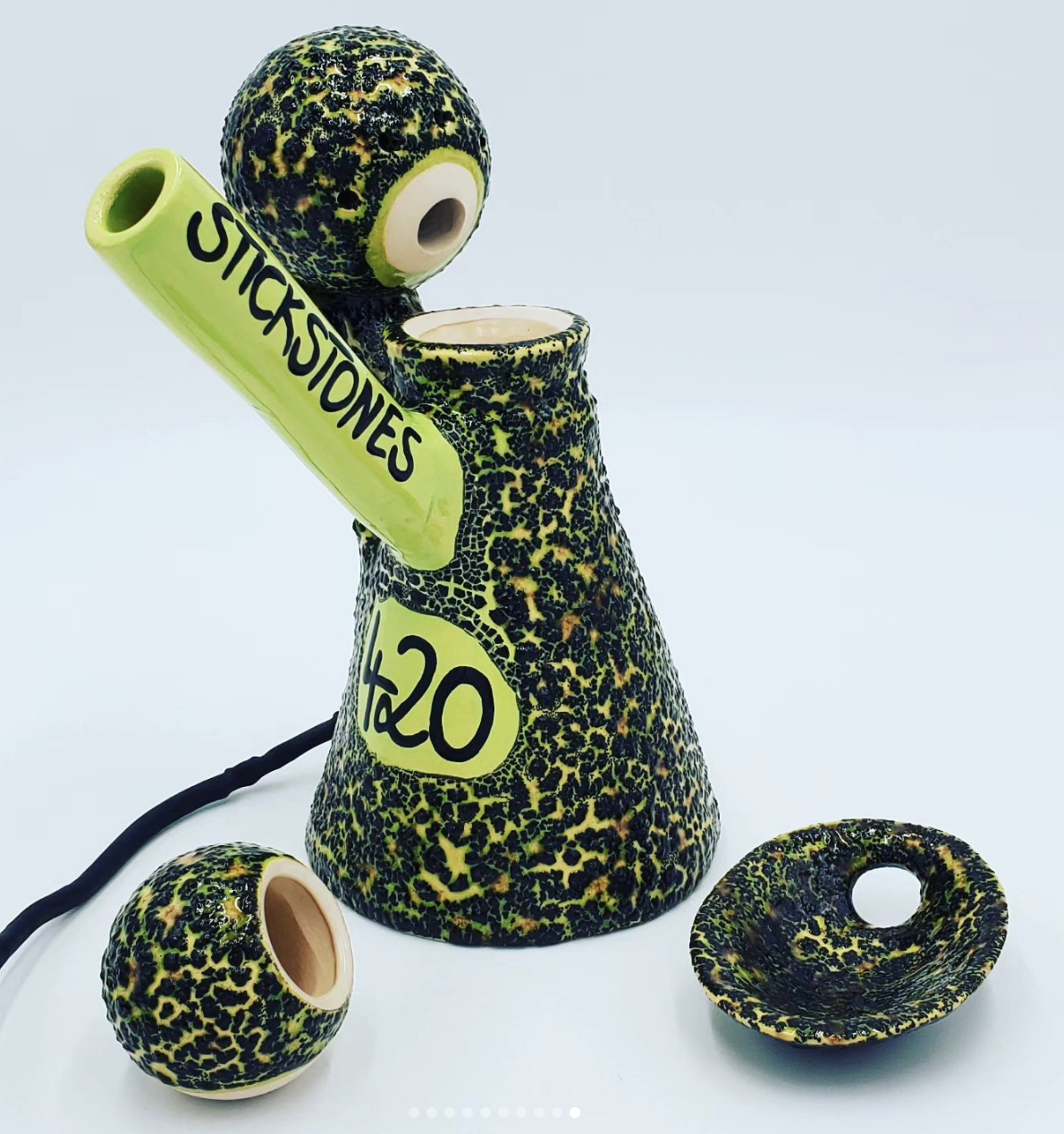 Both of our vapes are smaller than the original Vapbong. My One-Armed Bandit is the medium-sized model, and Troy's Bubble Bandit is the smallest. Neither is truly small, but we can hit both with just one hand, while the Vapbong is a two-handed mission.
Guard the Bowl with Your Life
One of the cool things about a Vapbong is it can sit out in the open without drawing suspicion. It looks like a one-piece artistic vase. You'd never know there's a one-of-a-kind, hand-crafted weed bowl in there!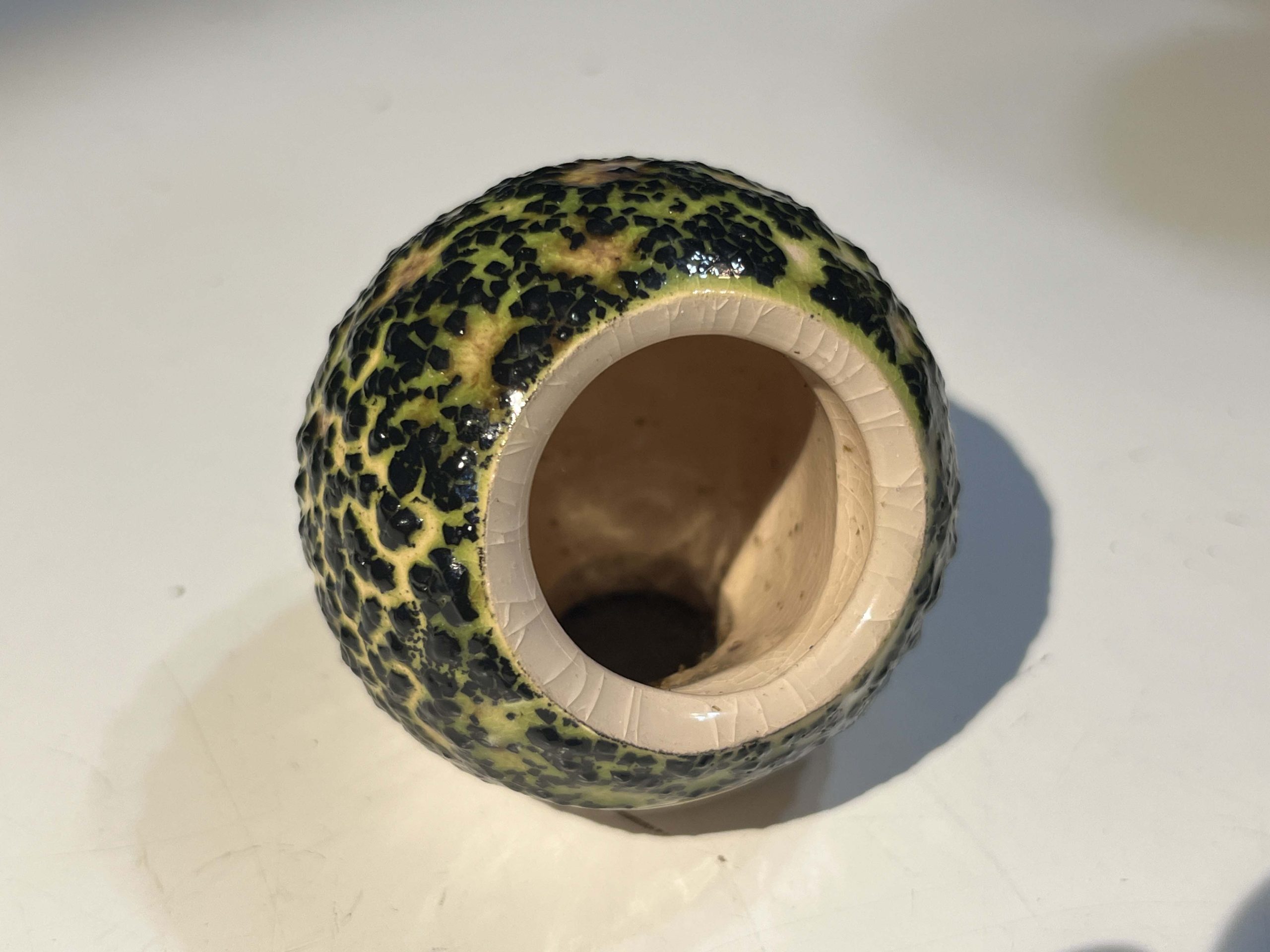 But take very good care of that bowl. I am always mindful when handling mine. If you break it, you'll need to send the whole vape back to the manufacturer (that's international shipping for most of us) so they can hand-craft another replacement that fits and looks perfect. Now that I have two Vapbongs, I switched the bowls to see, and they were pretty swappable in terms of fit. I'm sure they could work with each other, but the look wouldn't be the same, which is one of the major reasons to get a Vapbong.
Massive Airflow
The standout feature of any Vapbong is the wide open airflow, and the Bandits are no different. The hits are effortless. If I take a slow enough draw, it feels like taking a breath with no stress on the lungs. Monster rips are a breeze!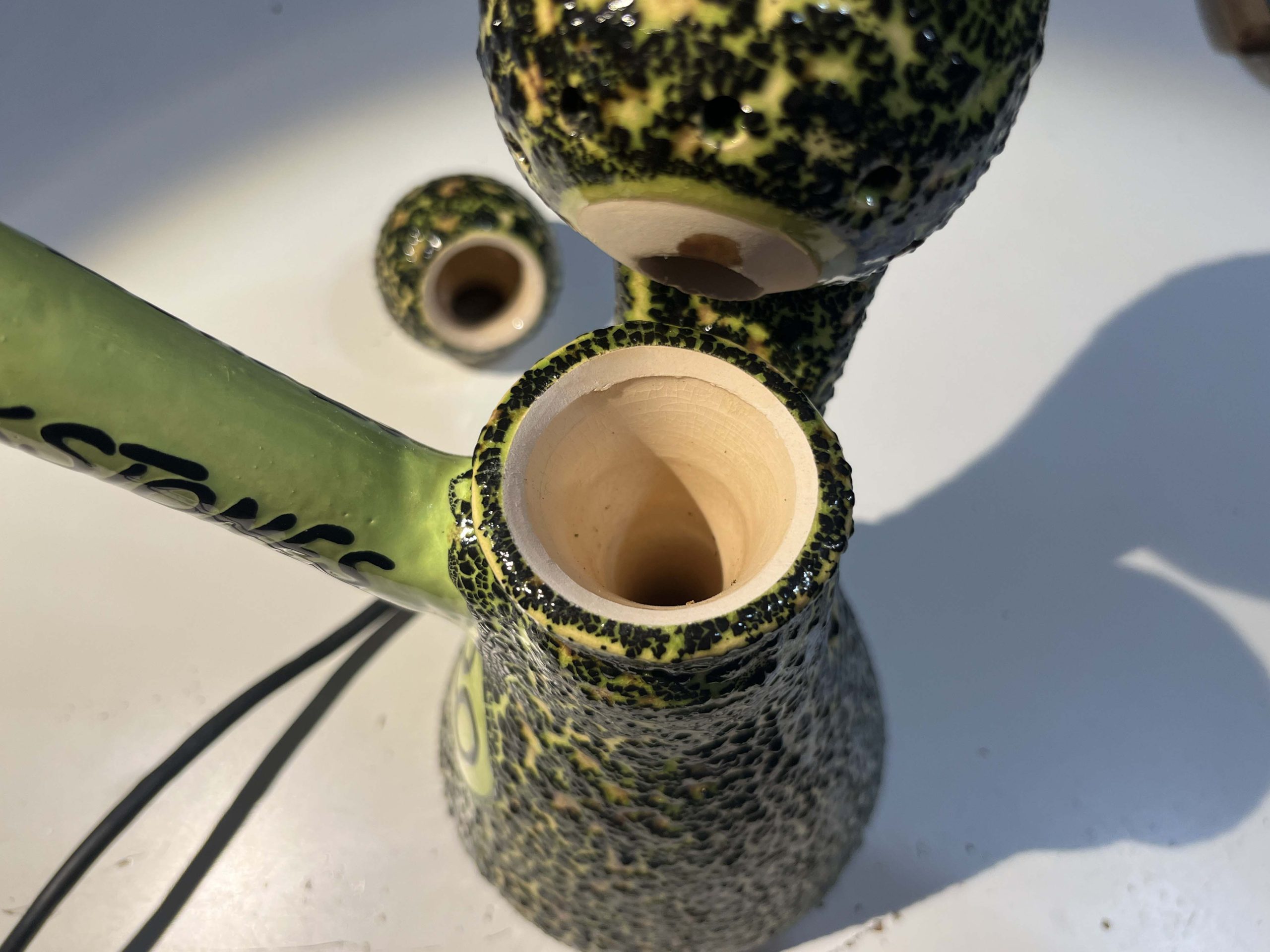 Technically speaking, the One-Armed Bandit has the same airflow as the Vapbong, and the Bubble Bandit is a tad tighter. But I don't think anyone would know the difference if they didn't have the models side-by-side to test. I could barely tell the difference between the One-Armed Bandit and the Vapbong, and Troy didn't feel any restriction on his Bubble Bandit.
Improved Taste!
Our biggest complaint about the old Vapbong was the average taste. Flavors just didn't shine like they did with our other desktop vapes. That's a little better now, and it might be due to the new heater material.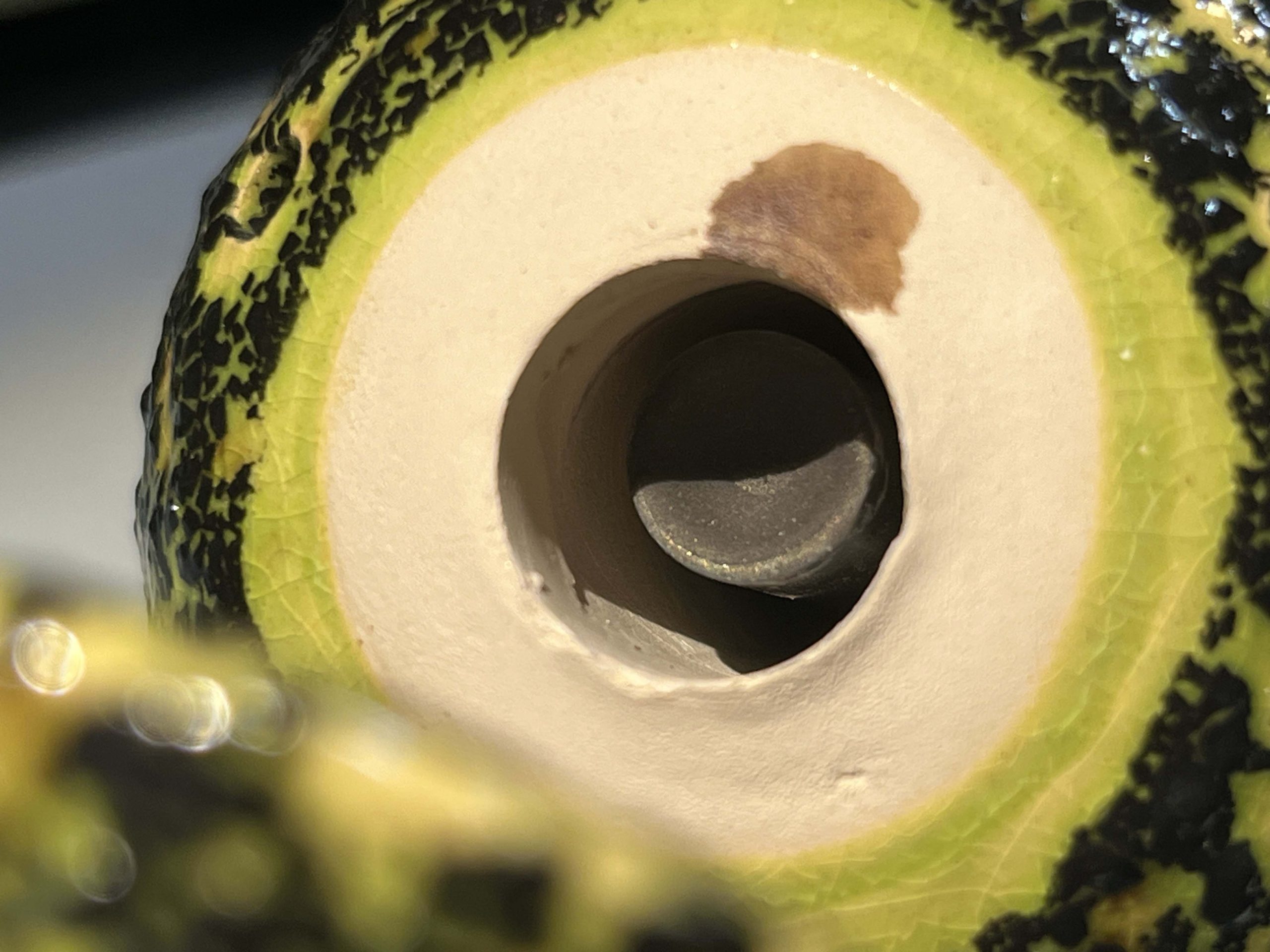 The old heater was a kanthal wire, and I've never had a vape that tasted great with that metal. The new wire is stainless steel, and it doesn't seem to mute the taste like the kanthal did. I ran a couple sessions side-by-side to confirm, and the Bandit tasted better. I'm not going to swap it out for my Herborizer when taste testing, but it's good enough to get off my 'bad taste' list!
Same 'meh' Power Supply
I'm not a fan of the power supply, but it works and I know it's hard to source a good one without breaking the bank. It's as good or better than anything we had to use for our log vapes ten years ago. But I run mine into a didicated variable voltage power supply that only the biggest of vape nerds will have on hand. The good news is it's only a two-pronged plug. The bad news is it's really short and you'll most likely need an extension cord.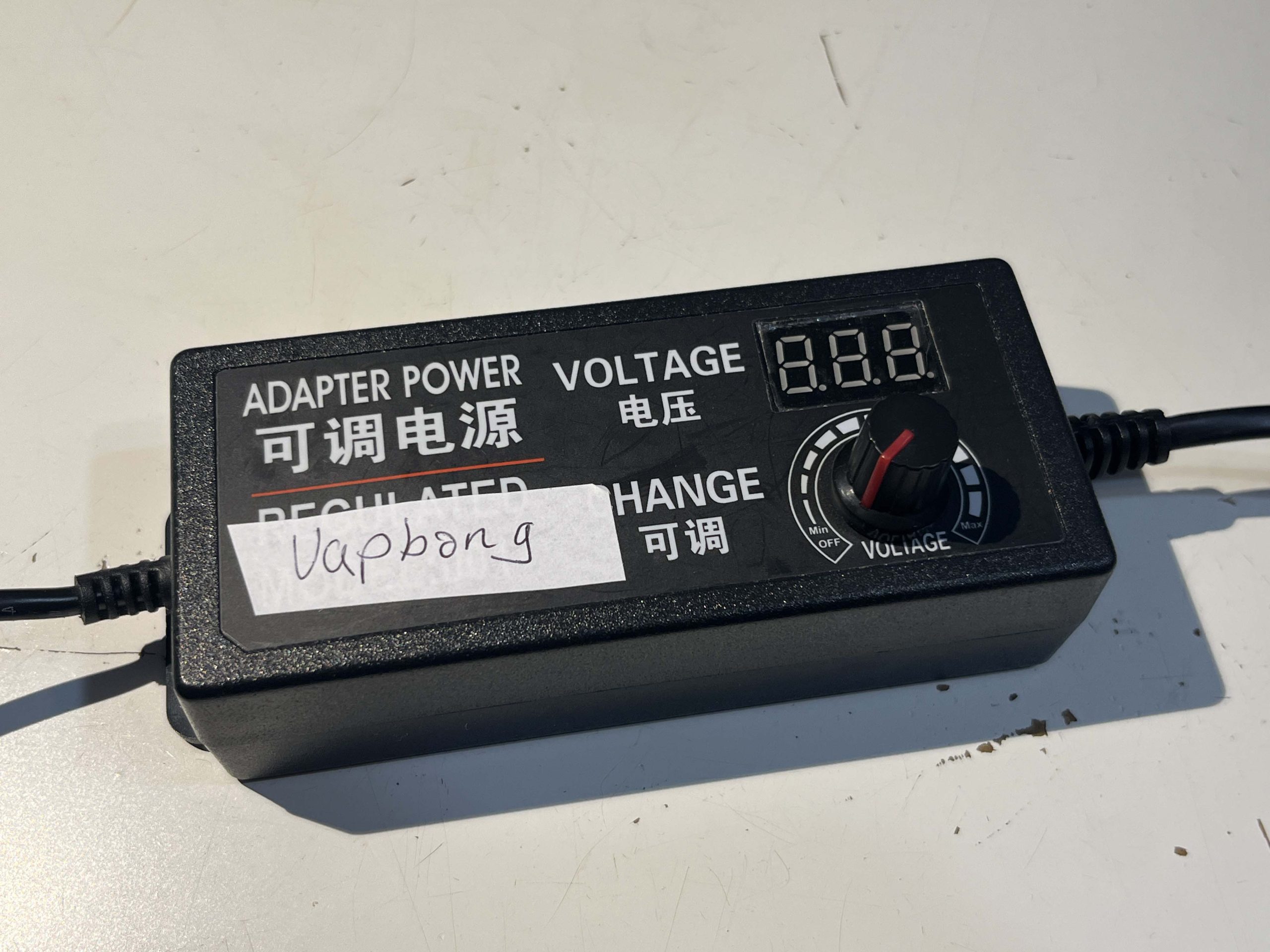 Now Made by Jaxels Art
Vapbongs used to be one design, but now we have three base designs and multiple artists to whip up anything you can dream of through Jaxels Art. The old companies – Art of Vapor and Collyland – are no more, and Dr. Colly is off farming bees.
You can buy directly from the artists from anywhere in the world from Jaxels Art. In North America, you can buy Vapbongs by the same artists, without dealing with customs and foreign shipping, from Glass Grass or Vas.
Catch us on Spotify!
If Spotify and podcasts are your thing, check us out on the Think Dank!
This Episode of Troy and Jerry Thinkdank is proudly sponsored by brands we know, trust, and love.
Sponsorship opportunities are invite-only. Views and opinions of the Troy and Jerry ThinkDank are our own and remain unaffected by sponsor relationships.
Dynavap Link
Troy and Jerry viewers can SAVE 10% at DynaVap by using our link.
Planet of the Vapes
Planet of the Vapes sells Dynavap and a selection of other respectable vaporizers.