Ed's TnT is known for premium log vapes, Woodscents. We sat down with the man himself to check out his extensive collection of log vaporizers. Tell us which ones you recognize!
Ed's TnT Woodscents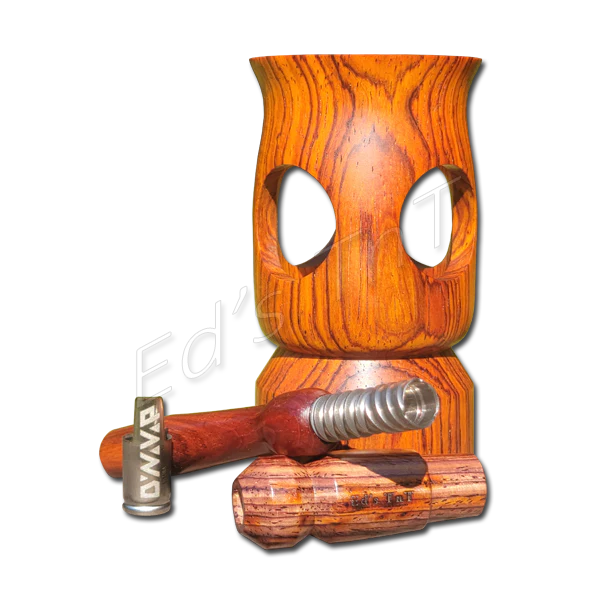 What Is A Log Vape?
Log vapes are one of the oldest classifications of dry herb vaporizers. Named after their cylindrical wooden housing, log vapes are small-but-powerful. They are typically designed to vaporize smaller amounts of herb. Perfect for micro dosing, the typical bowl size for these vapes is 0.05g to 0.12g.
Check out how far log vapes have come in this article: Vape History: Wooden Log Vapes // Artisan-made Dry Herb Vapes
Join the Community!
If you have any more questions, or you wish to get more engaged with others who vaporize their herbs, you are welcome to join the 420vapezone Discord. We have a friendly community of weed vape enthusiasts who enjoy vaping together and engage in discussions of all kinds. Cheers, and happy vaping!
Watch Us Live
Tune in to Think Dank every Friday starting at 9 pm EST/6 pm PST.