Get ready to lose your shit over these vapes. The Dan Morrison collection could be the cure to cottonmouth, cuz all I do is drool. Enjoy!
The Okin
The first vape we cover in this video is the Nomad, but we're gonna start the blog with the Okin vaporizer, because that's where Dan started. Dan Morrison has made amazing smoking pipes for years, and turned his sights to vaporizers in 2014 with a unique design that's still one-of-a-kind today. The Okin could be described as a handheld hookah that's also a work of art. The stem/mouthpiece is crafted from bamboo that inserts into a bowl holding a coal on the other end. Load the bowl, light the coal, and hit it! The harder you pull, the hotter it gets as the coal lights up more.
The Okin in this video is my beta unit, numbered 2/4. The Okin is no longer in production, as Dan has moved to an electric design that's truly amazing – The Nomad.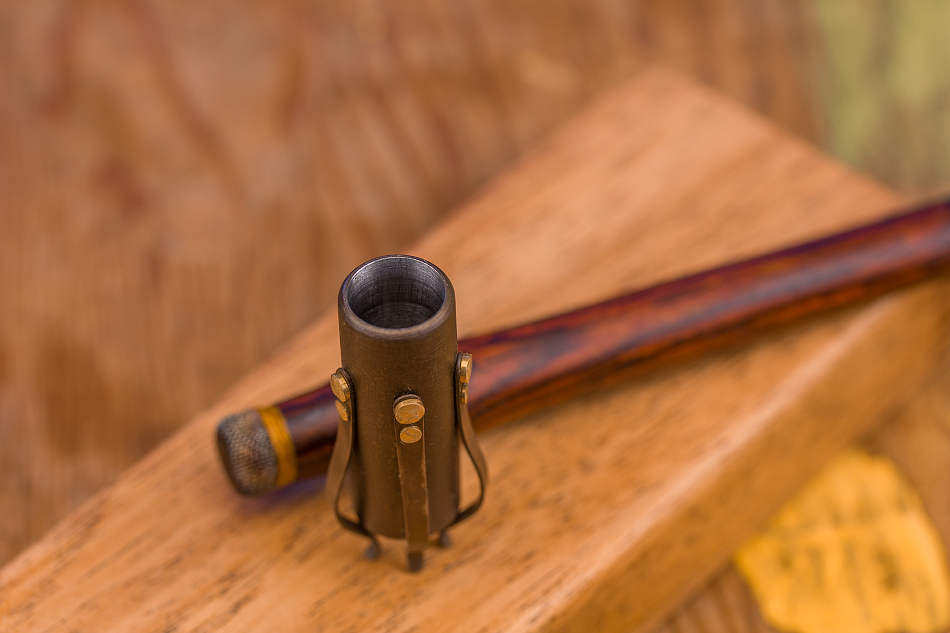 The Nomad
This is the original Nomad vaporizer, also no longer in production. Dan really outdid himself here with the craftsmanship. Every single piece of this vape is handmade. The sleeve is hand painted, with a canvas folded and glued by hand. The buttons are meticulously crafted. Some are made of lichens that Dan harvests himself in the woods. The heaters are crimped, soldered, wound and assembled – all by Dan. Even the screws are handmade – who the fuck does that?
Dan offers a choice of two heaters (or both) – low and high temp. It's easy to swap out the heater of your choice for whatever style you go for. This is a nice option, since it's a manually controlled vape. The temperature is entirely dependent on your bowl pack, how long you hold the heater button, and how fast you draw.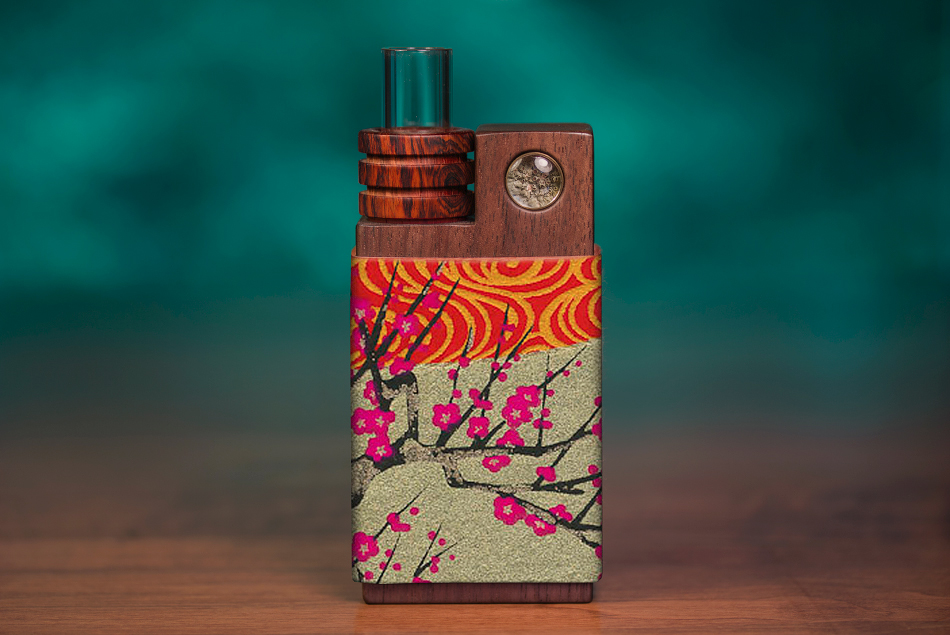 The Nomad 2
Now we're talking about a vape you can actually still buy! But don't get all lathered up just yet…neither of us has one. The Nomad 2 vaporizer is the next evolution, and runs with an all wood exterior instead of the painted sleeve. There are other tweaks as well, but it uses the same heaters and buttons as the original, with familiar wood accents.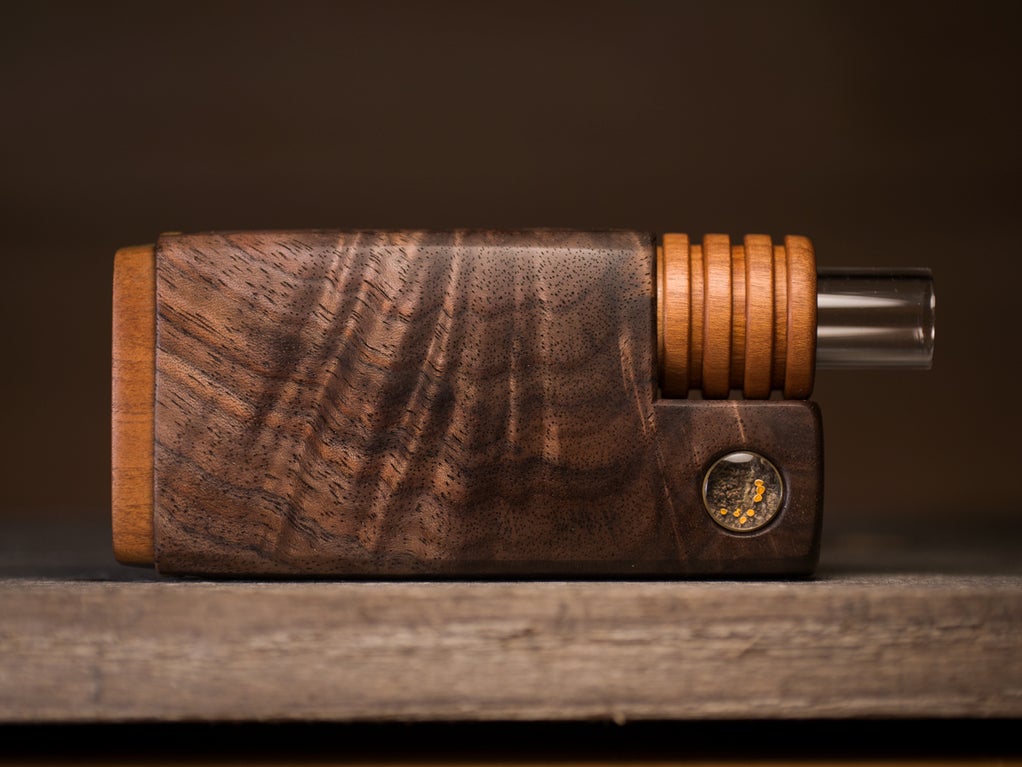 If you want one of these vapes, gather your money and patience, and drop Dan a line on his IG page. The process is lengthy, but so worth it. I enjoyed every moment going over options with Dan, choosing exotic woods, and suffering over which button to choose! As of this writing, he was about to start a second batch of units, which always goes faster and smoother than the first. Troy should have his in hand from the first batch soon, while mine is coming in the second batch. Check in later to see what we got!