G Pen is one of the biggest brands in the vape space, so why do vape snobs disregard them? We get into the reasons in this video, including G Pen's gaffes and human tribalism. G Pen's latest release, the Elite II, is actually pretty good. Watch this video and clear out your biases before you check it out!
Tribalism and feedback loops
We zoom out and look at the bigger problem. People want to belong, and common beliefs feel good and safe. It's easier to adopt a group's beliefs than to develop our own. Once a product gets a bad rep, it can be hard to overcome. G Pen made some early mistakes in the eyes of hard-core vaporists, but maybe now they've come around.
Sneaky Pete joins us, too, and confirmed our own feedback loop. The three of us like to check each other's work before putting pen to paper on our own, to make sure we didn't miss anything. But that can be a limiting perspective, as well.
G Pen goofs
Some of the G Pen hate is deserved. For Troy and I, most of it was the original Snoop Dogg G Pen, which left first-time users with a shitty impression of dry herb vaporizing. That thing was more like an electric joint, destined to burn. Shitty vapes suck, and they're damaging with large marketing budgets behind them.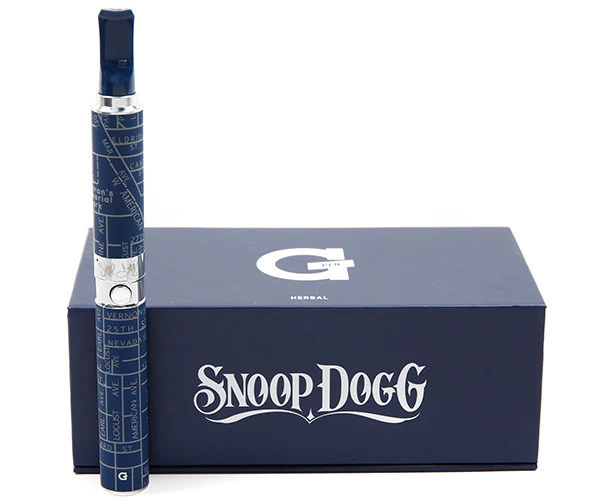 The G Pen Elite was okay, but missed some marks and could have been better. Again, with a large marketing budget. The Connect is a big hit, but we won't hit it. It's a killer design with lame taste. We like to tout vaporizing's better taste, and these vapes don't help our argument.
Not all G Pen's fault
G Pen is one of the most counterfeited vapes, and that can ruin a rep on its own. I remember a fake Magic Flight Launch Box I had once, and it was so bad I wouldn't have tried vaping again if that were my first time. You gotta watch out for fakes.
Bottom line
Give the latest G Pen release a chance if you're looking for a mid to high-end vape. While we think it should be priced a little lower, the G Pen Elite II is a good vape that's worth a look. It's not a market-changing vape by any means, but it could change what you think of the company.
Join the Community
If you have any more questions, or you wish to get more engaged with others who vaporize their herbs, you are welcome to join the 420vapezone Discord. We have a friendly community of weed vape enthusiasts who enjoy vaping together and engage in discussions of all kinds. Cheers, and happy vaping!
For more content on dry herb vapes and vaping weed, check out Troy's separate Twitch and YouTube channels for live discussions and vape sessions, and drop by the 420 VapeZone website for more cannabis vaporizer news and reviews.
Watch Us Live
Tune in to Think Dank every Friday starting at 9 pm EST/6 pm PST.