Watch LIVE, this Friday, September 15th at 6pm PST / 9pm EST.
We're also streaming to Youtube, Twitch, and KICK just in case.
Tinymight 2 is a crushing portable vape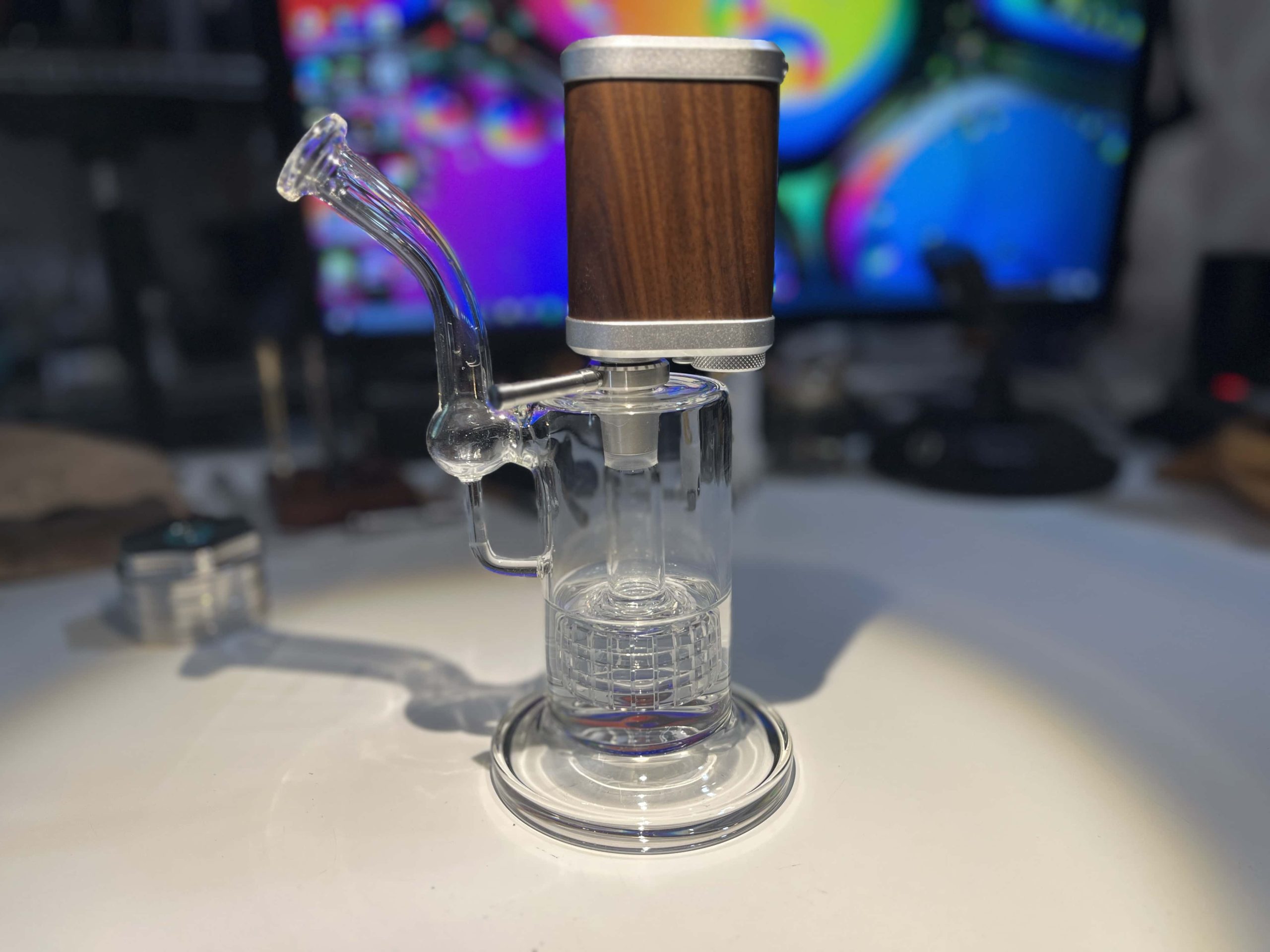 The Tinymight 2, along with vaporizers like the P80 from Lamart, is one of the strongest portable dry herb vapes we've come across. The vapor is potent and tasty, and you can go with session or on-demand modes to fit your style. The Tinymight 2 is small enough for any pocket, but a little heavy. There's no doubt that when you pull this our for a couple of hits, you're gonna feel it! It's a difference maker.
It features a unique spiral heater that literally dumps tons of heat into your herbs for full, potent extraction in just a hit or two. Out of the box, it comes with glass (for purity) and titanium (for durability) stems that have very effectiv cooling units in them. But if you want to put it on a bubbler, where it shines, you have to go with the glass water pipe adatper. Until now…
Turn your Tinymight 2 into a mini-desktop vape!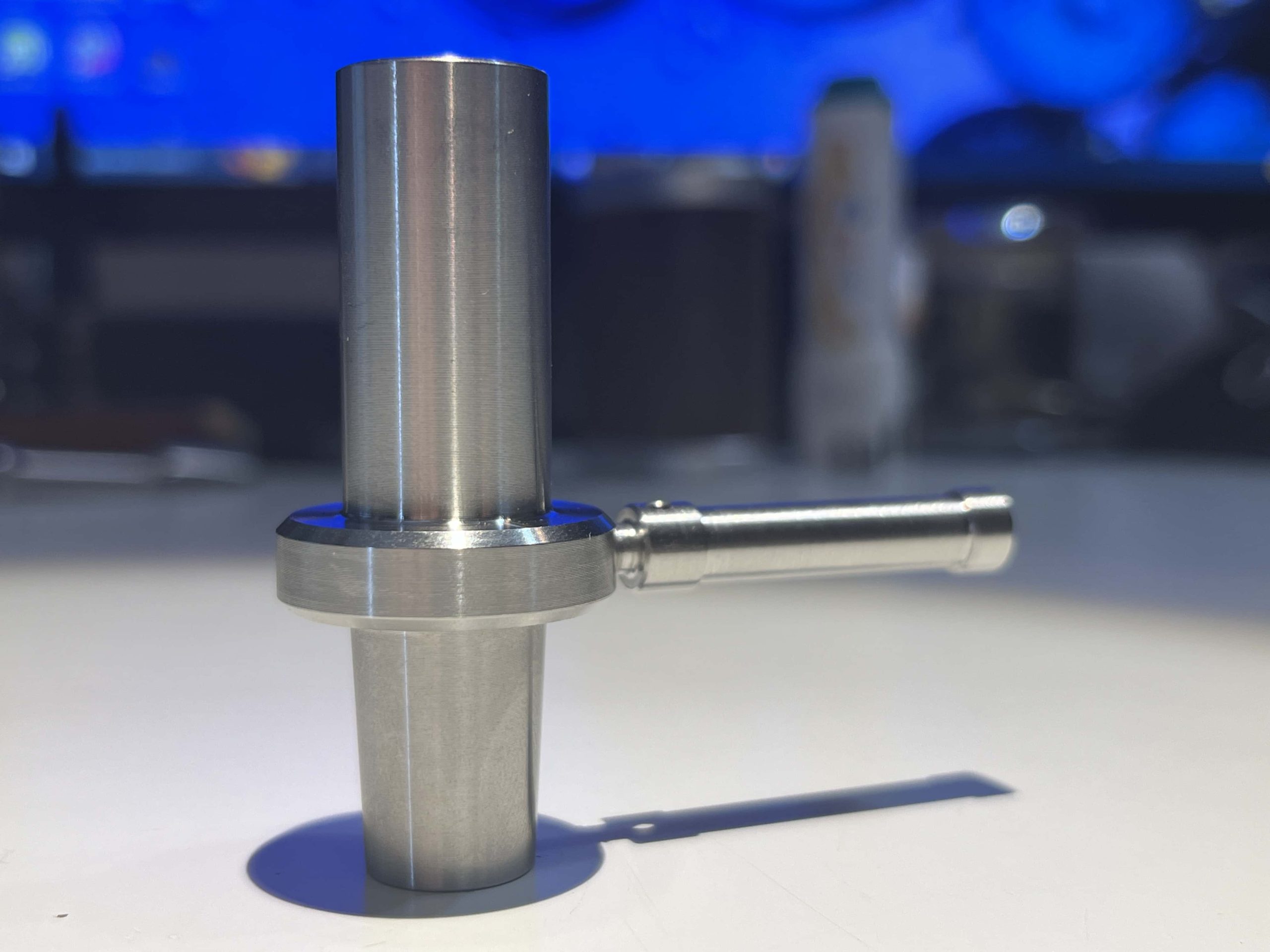 We got our hands on a water pipe adapter (wpa) with a different style, and I love what it does to my sessions. With the glass wpa, you had to treat it like a stem – remove it all from teh bubbler, pull out the stem, stir and replace. But with this new wpa, the ritual is more like my desktop vapes.
The fit is just tight enough to seal the vapor path, but loose enough to easily remove from the vape without taking it out of the glass. So when it's time to maintain the bowl, all you do is pull the vape off and look down into your herbs. This feels like I'm relaxing with a big-boy desktop with all that heat and massive hits, but I can put it in my pocket!
Tips and first impressions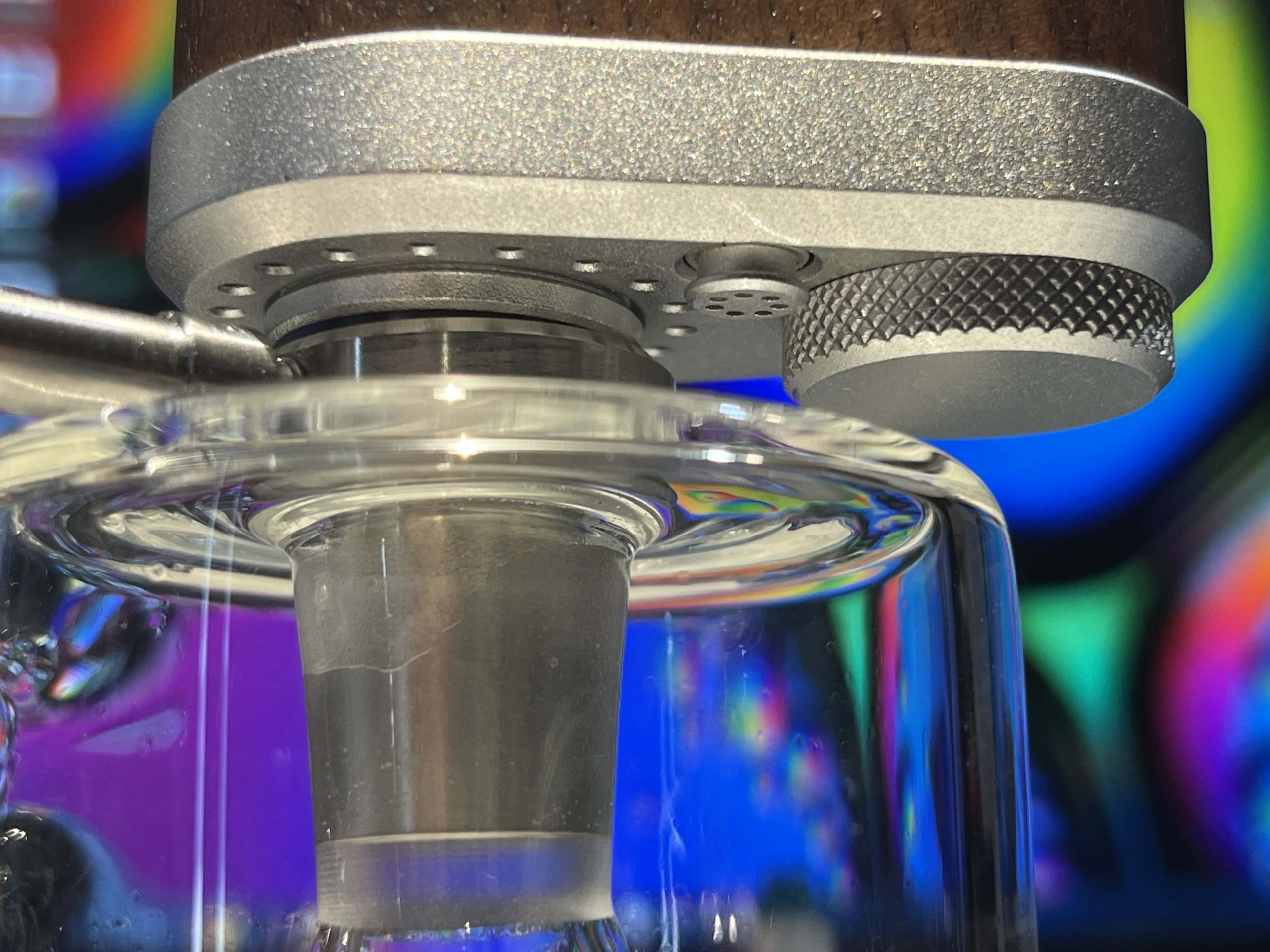 You all know how we feel about the Tinymight 2, but here are some thoughts with it paired with this wpa.
The fit and finish of the wpa are on point. The size is perfect and makes it easy to remove and put back on a bubbler.
The bowl is pretty deep. I haven't filled it yet, but it looks to hold a lot!
This wpa really does alter the ritual. The Tinymight 2 has always been strong enough to satisfy bong users, but the glass wpa was a pain in that function.
I'm sold. I love how this feels like a desktop with a pocketable size!
Here's some eye candy while you wait for the stream Friday night!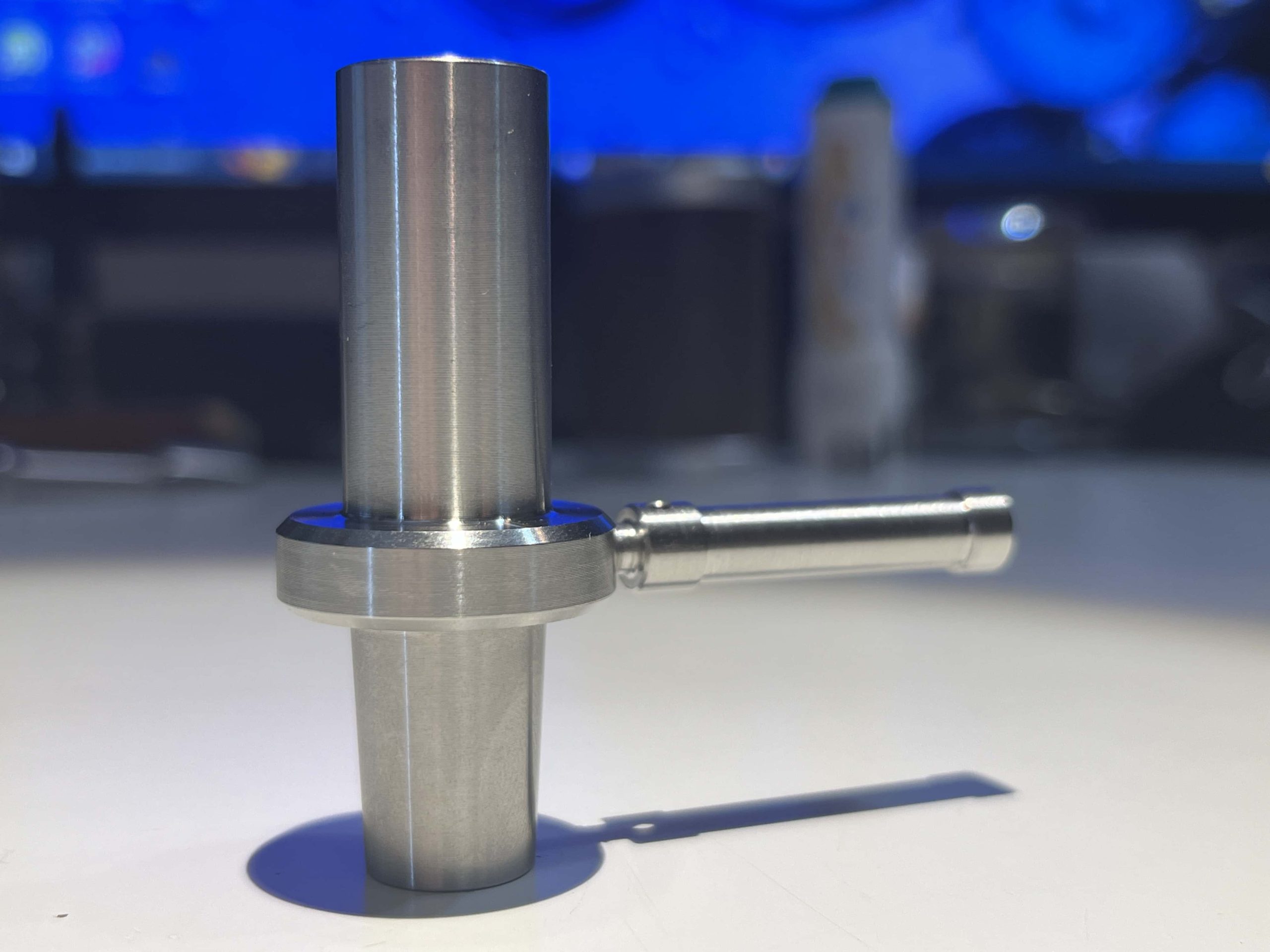 The Tinymight WPA has a 14mm taper below and a good sized bowl above. Comes with some string so you can wrap that handle like Cannabis Hardware does.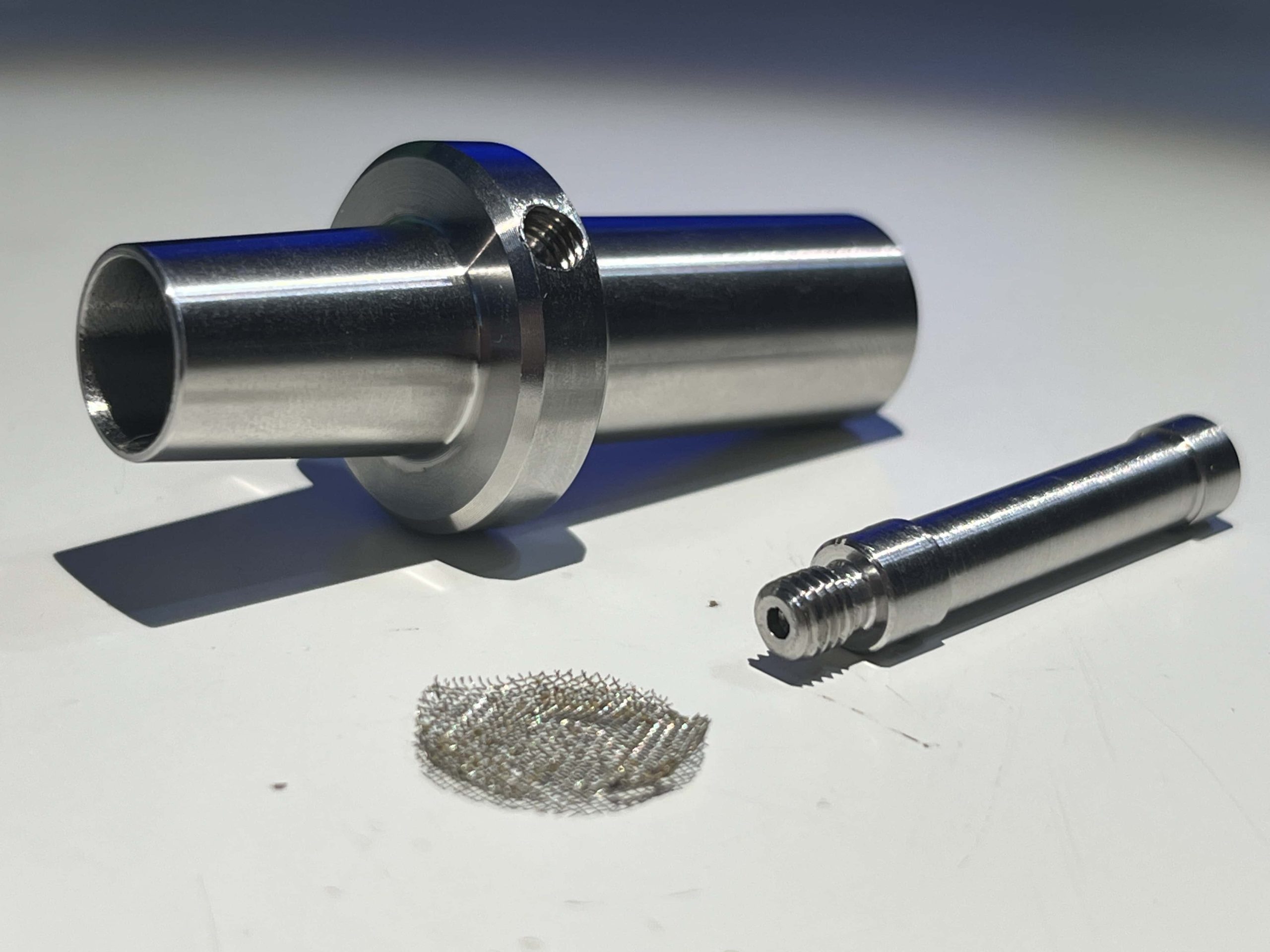 Pretty simple 3-piece design: adapter, handle and a screen. Simple, but tight! The machining is precise.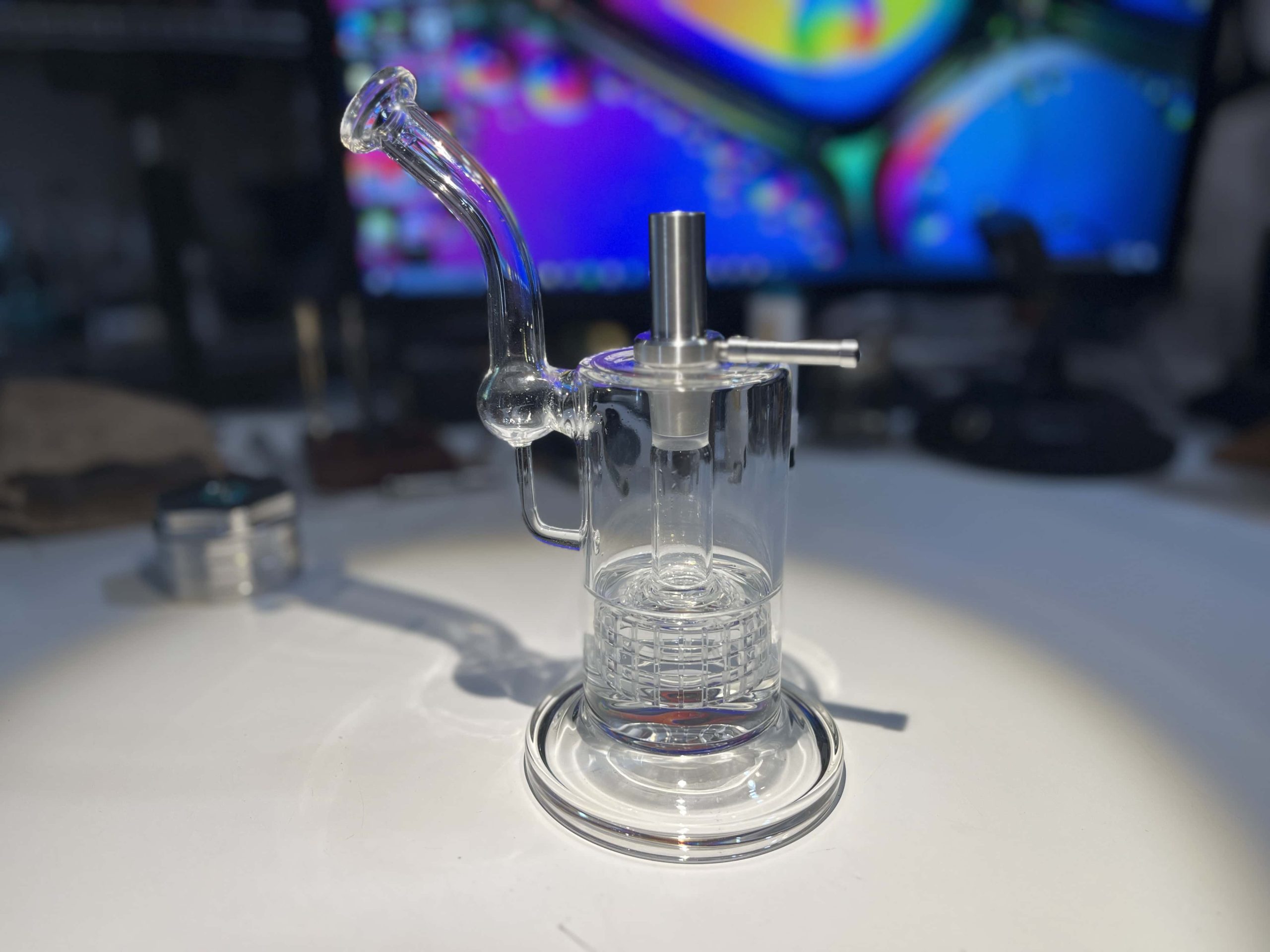 This is where it lives…on a bubbler. It feels like a bowl for a desktop vape, and works wonderfully in that capacity. It turns your Tinymight 2 into an injector-style vape!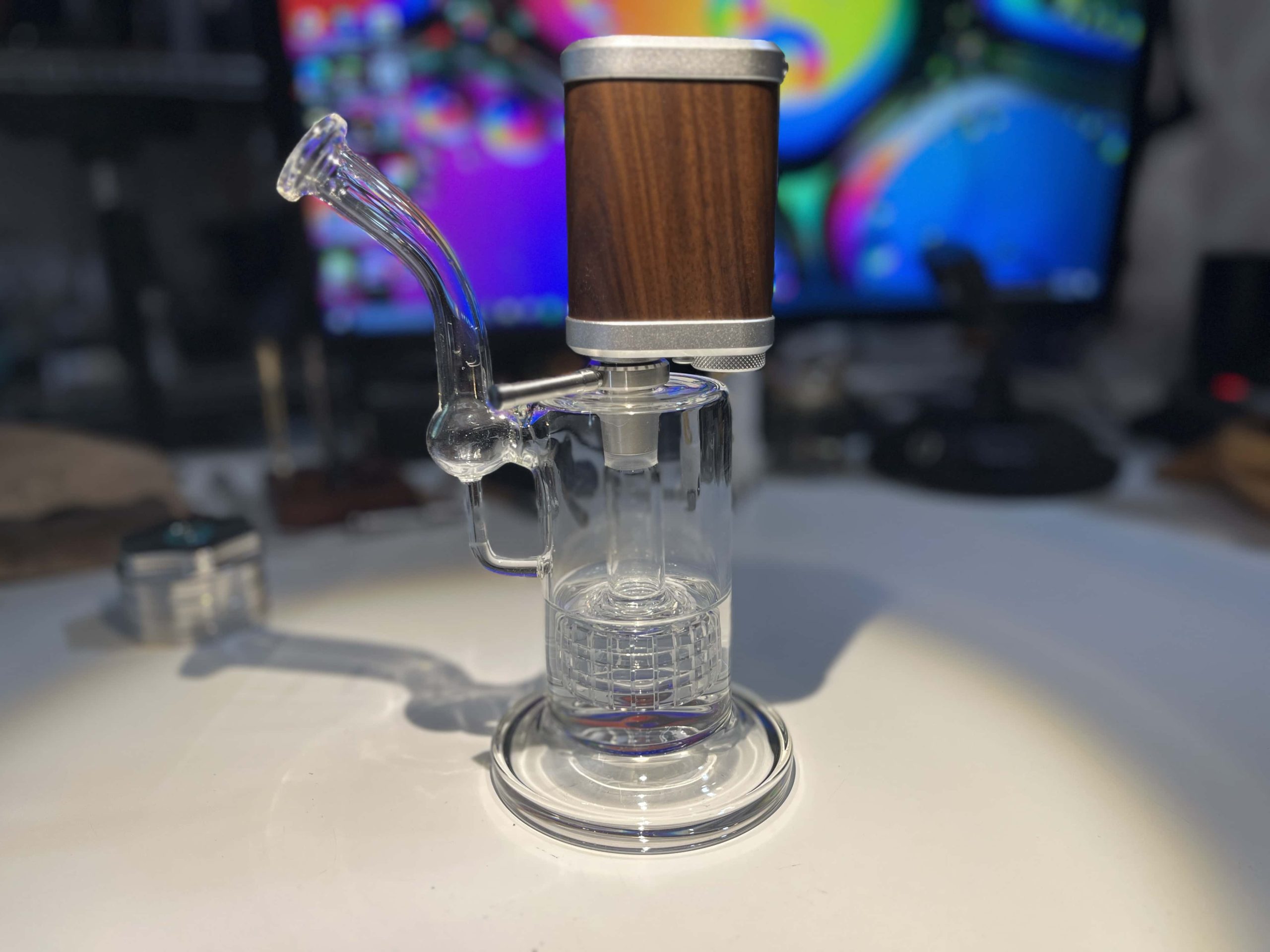 Fully installed and ready to go. This is a smaller bubbler. Put it on a big piece of glass and it'll look smaller!
Tell us what you think!
Got questions for the stream? Drop them in the comments below. Got a question about the TinyMight 2 or this Water Pipe Adapter? Drop those below, too. Let us know what you think of this thing!
Dynavap Link
Troy and Jerry viewers can SAVE 10% at DynaVap by using our link.
Planet of the Vapes
Planet of the Vapes sells Dynavap and a selection of other respectable vaporizers.