Class is in session! Tonight, Troy will be teaching Jerry how to use all kinds of banger styles. With a bunch of new quartz bangers and a big new dab torch, Jerry has a lot of new glass to get acquainted with. Tune in for a fun show with tips and tricks you just might implement in your own sessions.
What's on the Table Tonight
Troy's got all his quartz bangers laid out and ready to go. From club bangers, terp slurpers, blenders, and enails, this is going to be a heavy dab show. We'd love to know what the final dab count of the night was. If you've got it, leave it in the comments!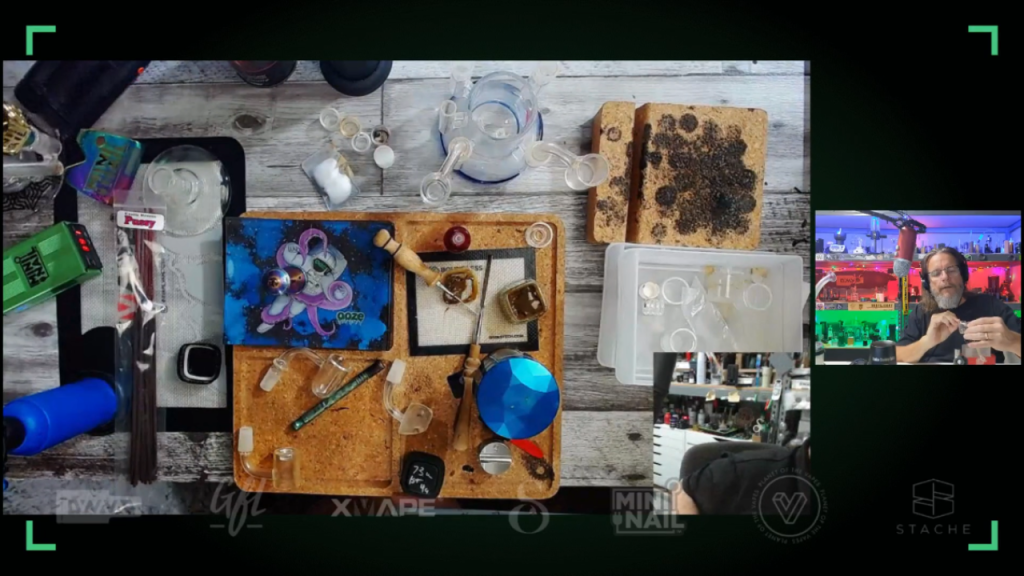 Don't Miss A Livestream
Tune in to Think Dank every Friday starting at 9 pm EST/6 pm PST.
Dab Content
Looking for more dab content? We've covered all kinds of dab rigs this year alone! Whether you're interested in a portable rig, desktop, or anything in between we've likely talked about it before on the show. Find more videos on it here. If you have questions about a particular device or just want to learn more about cannabis checkout the 420 discord! Find the link below.
Troy's Terp Slurper technique with the Dab Rite is a foolproof method for perfect dab temps with slurpers and blenders. Quartz Insert Dabs also made an appearance in this episode!
Join the Discord
If you have any more questions, or you wish to get more engaged with others who vaporize their herbs, you are welcome to join the 420vapezone Discord. We have a friendly community of weed vape enthusiasts who enjoy vaping together and engage in discussions of all kinds. Cheers, and happy vaping!
More from Troy (420 Vapezone)
For more content on dry herb vapes and vaping weed, check out Troy's separate Twitch and YouTube channels for live discussions and vape sessions, and drop by the 420 VapeZone website for more cannabis vaporizer news and reviews.