Check out the latest from Sticky Brick Labs – the Twist. It's built for your glass bubblers, like the Flip Brick. But unlike the Flip Brick, it doesn't stand on its own. Instead, it leans into the bubbler-only concept and performs much better. I found the Twist easier to hit with a more forgiving heat-up ritual than the Flip Brick. It's $5 less and is easier to hit, so it's worth a look! Save 10% at Sticky Brick Labs with code "troyandjerry"!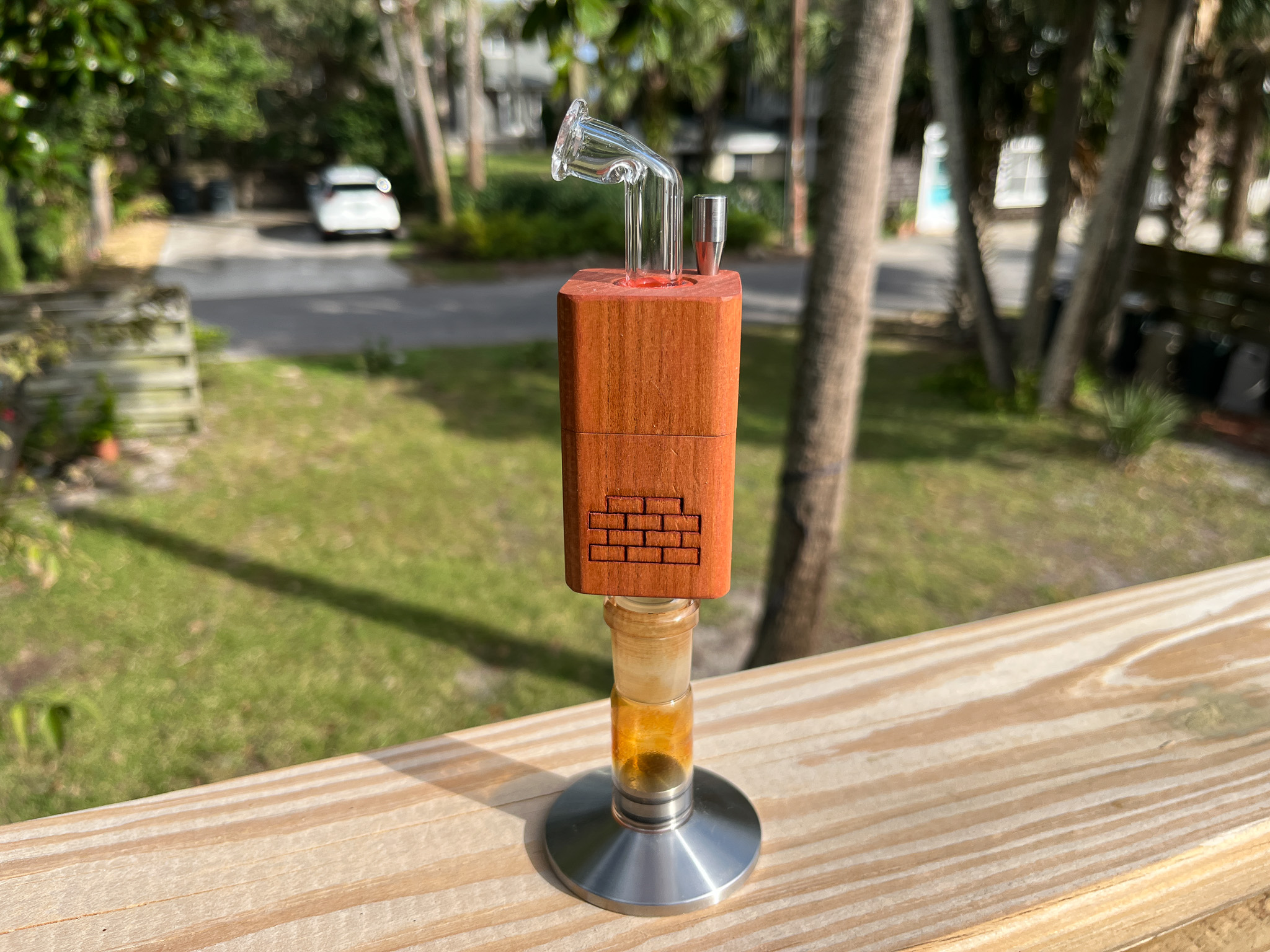 In case you're not familiar with Sticky Bricks, they're flame-powered vapes that put the vapor quality in your hands. After a little practice you can vape all over the temperature scale with instant, massive hits that riuval what most desktop dry herb vaporizers can do.
If you want flavorful, low-temp hits, use a smaller flame, keep it further from the intake, and speed up your draw. For massive clouds, move the flame closer to the intake and slow your draw. Enjoy the dance and find your sweet spot!
Fantastic bowl for injector vapes
The Twist stays put on my desk because it's a dual-use vape tool. That's right, this Brick was built to double as a bowl for your injector vapes – Flowerpot B0 and B2 (can fit over the top of the bowl), Pinky, TKO, Freight Train, Qaroma, Ceroma, Taroma, and just about any others.
The design is similar to the bowl that came with the Hot Rod, and does a lot to preserve your herbs. The wood stays cool and slows down the cook. With no added conduction, your ball vapes will run with increased convection.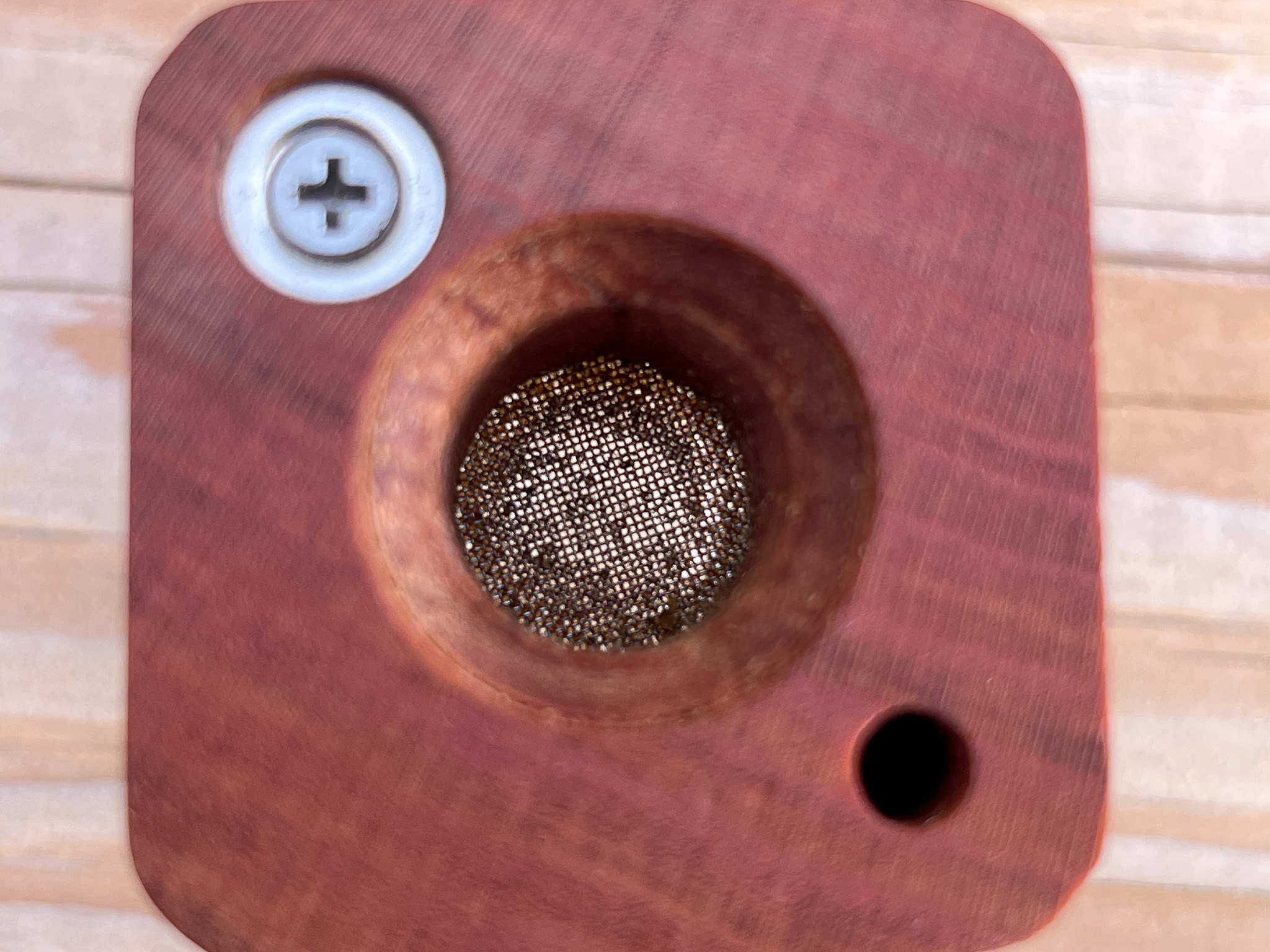 Available now – save money!
The Twist is available now at Sticky Brick Labs for $94.95. Save 10% with code TROYANDJERRY at checkout! It's available in Cherry and Walnut, with exotics to come later.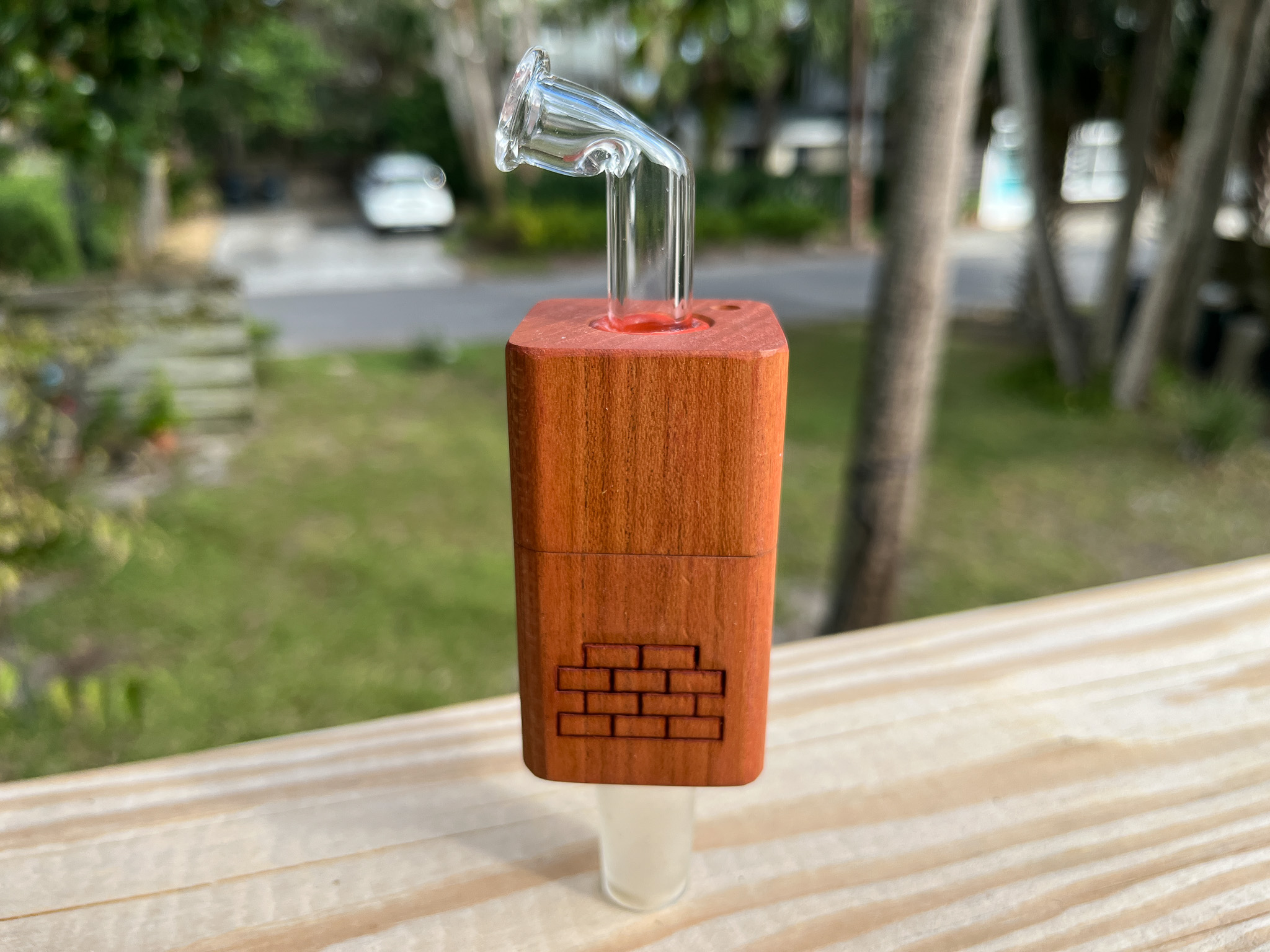 Sticky Brick Twist assembled and ready to go. Just drop it on your bubbler and fire it up. It comes with a stir tool, lighter, and other maintenance tools.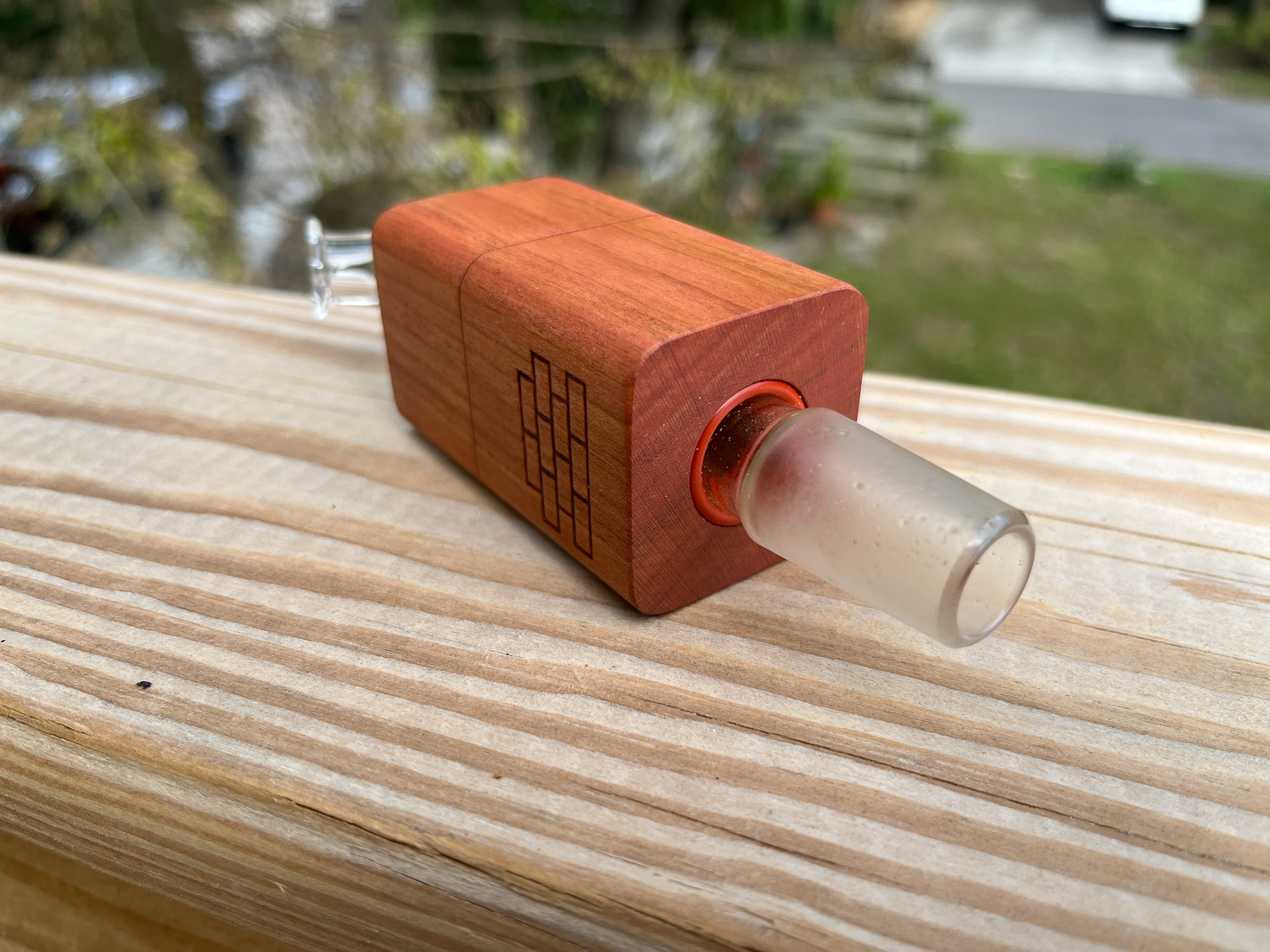 My Twist is fitted with an 18mm GonG joint. It comes standard with a 14mm GonG, but you can pick either at purchase.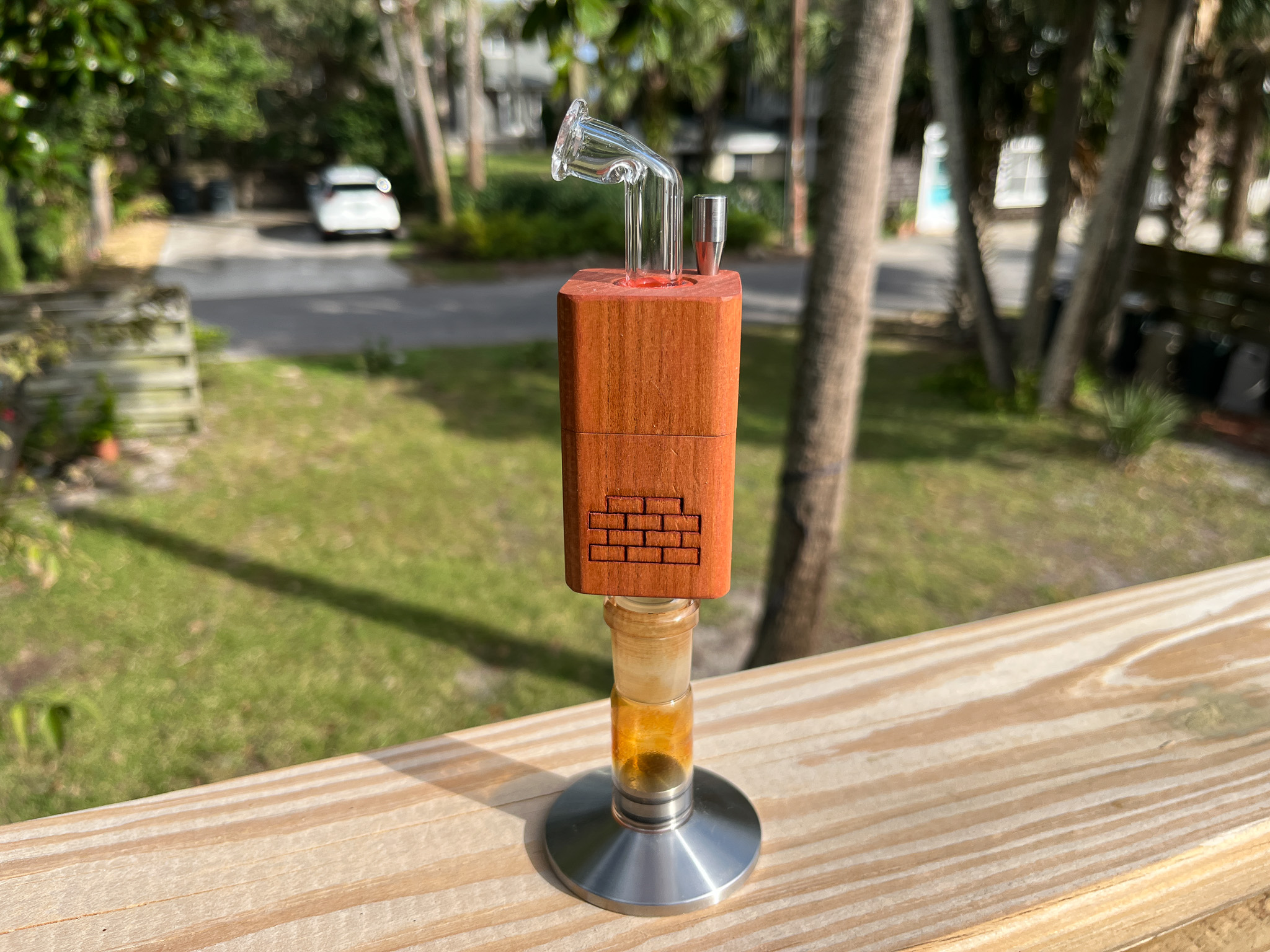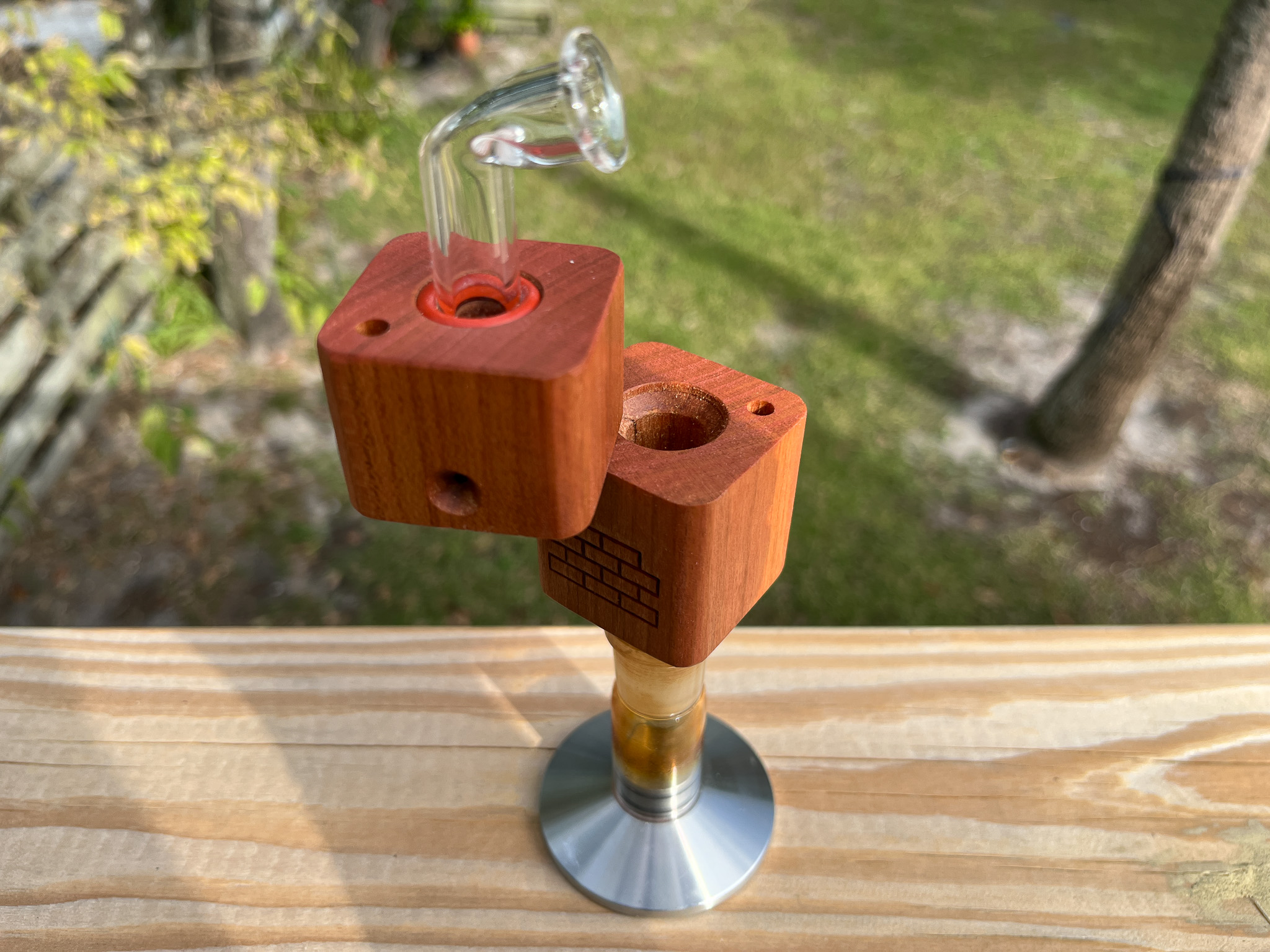 Remove the stir tool and twist it open in either direction to reveal the bowl. Fill it and hit it with an injector vape, or close it up and use your lighter.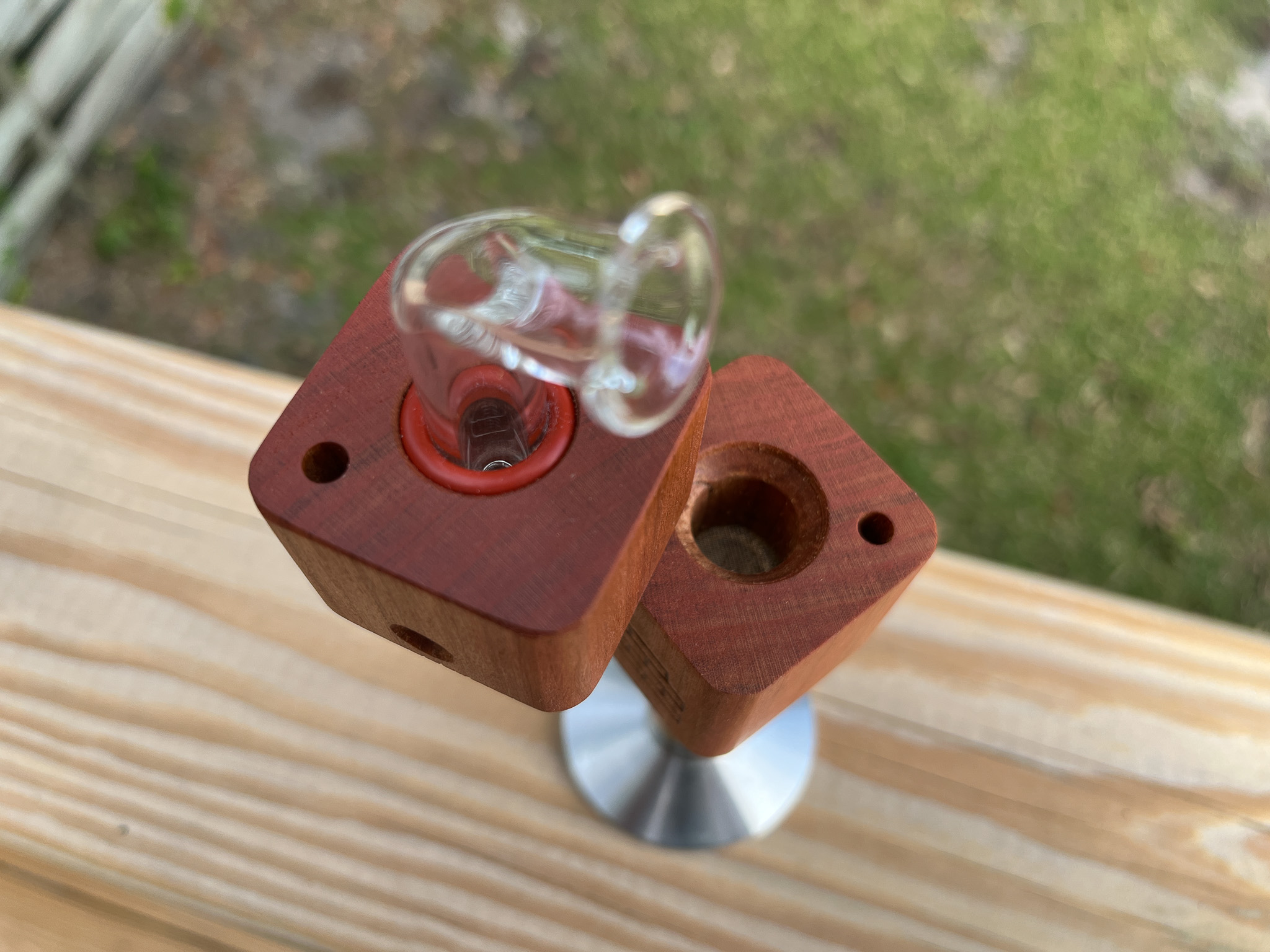 A look from above. The Twist has a large-sized bowl for big appetites. The chamfer accommodates a lot of different injector-style vapes.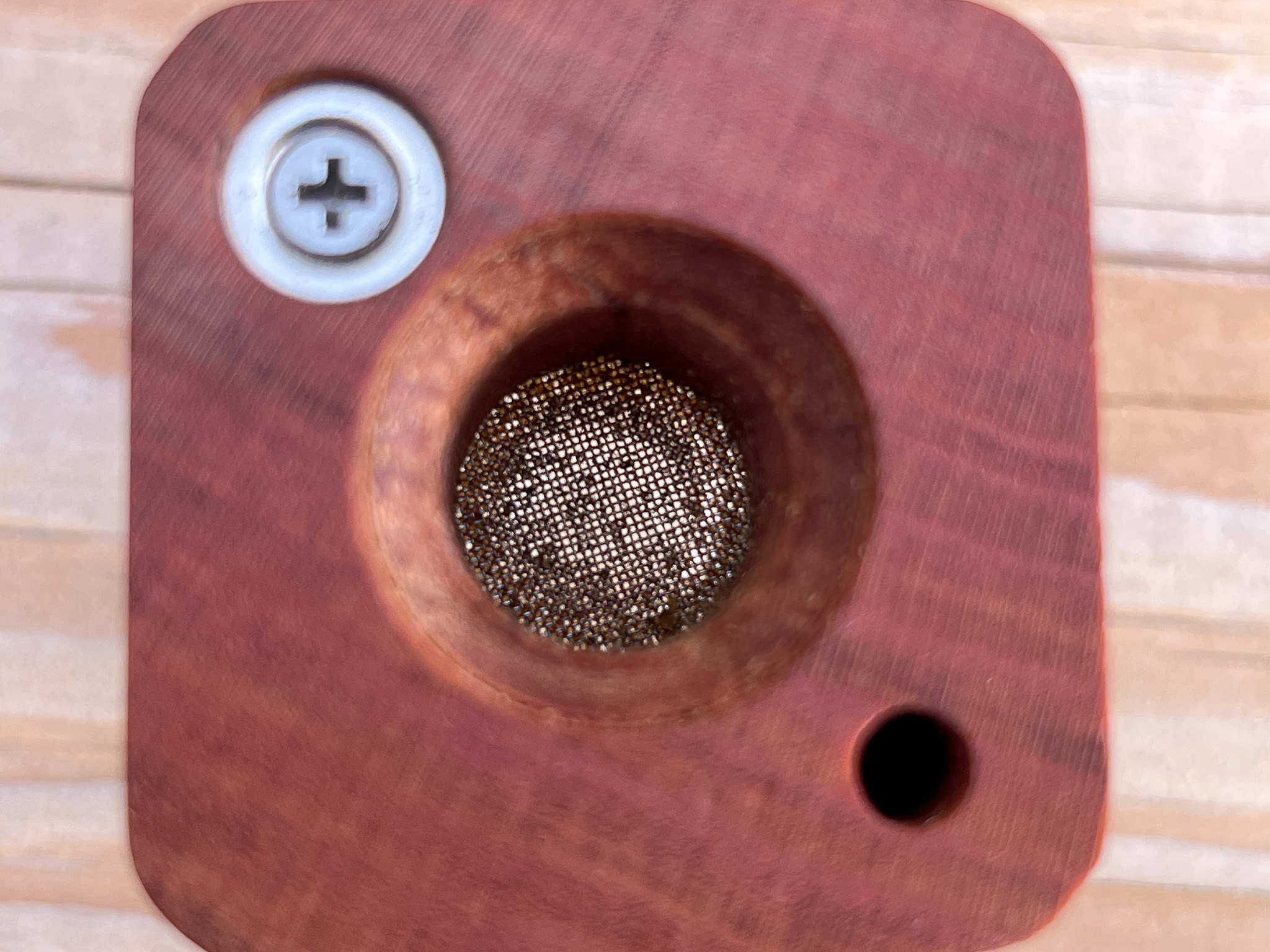 I know you wanna see that bowl. The bottom screen is held in place from below by the GonG connection. The magent is located on the upper right corner, and the stir tool hole on the bottom right.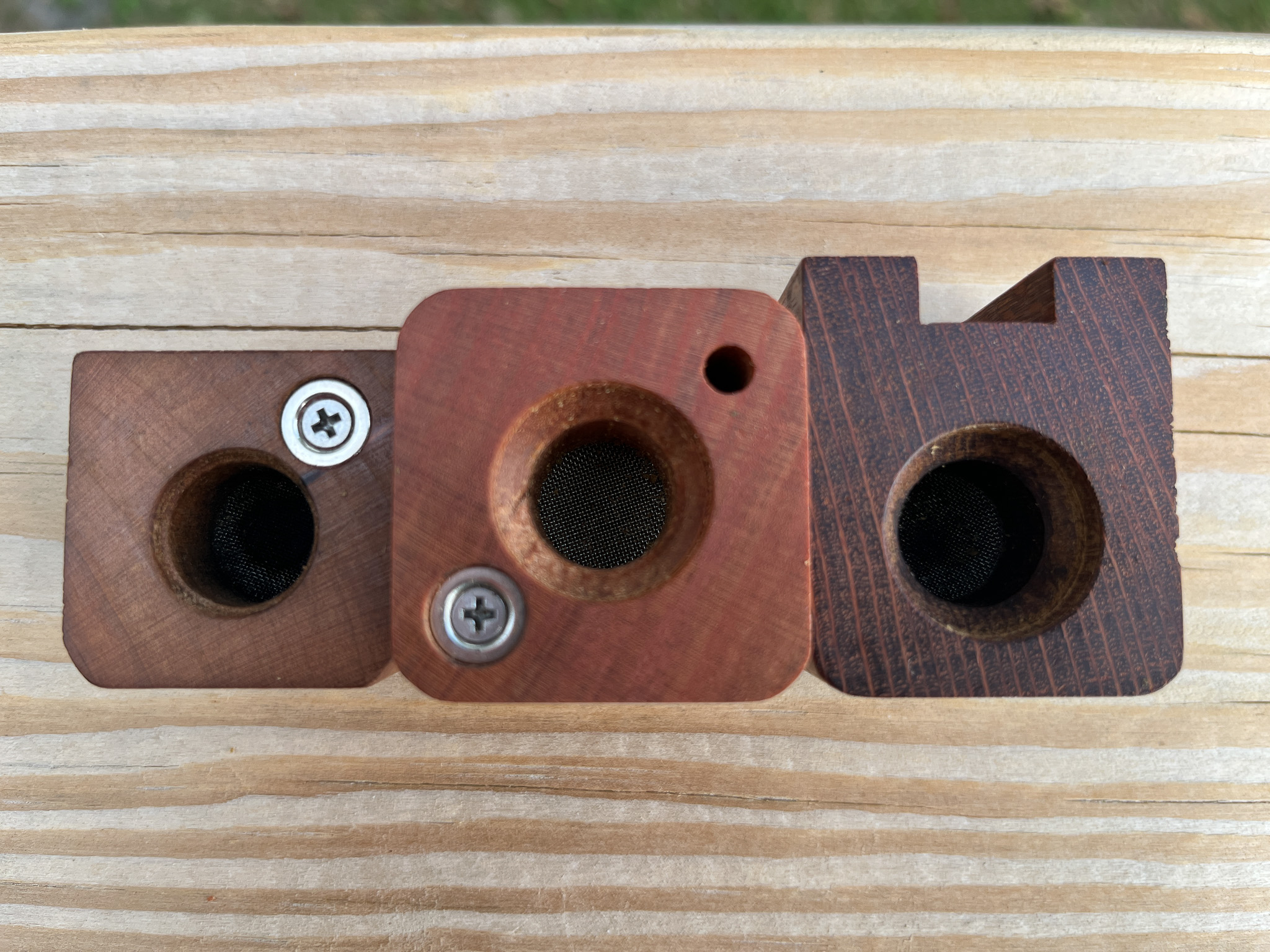 The Flip Brick bowl on the left is smaller than the Twist (middle) bowl. For reference, that's my Runt bowl on the right.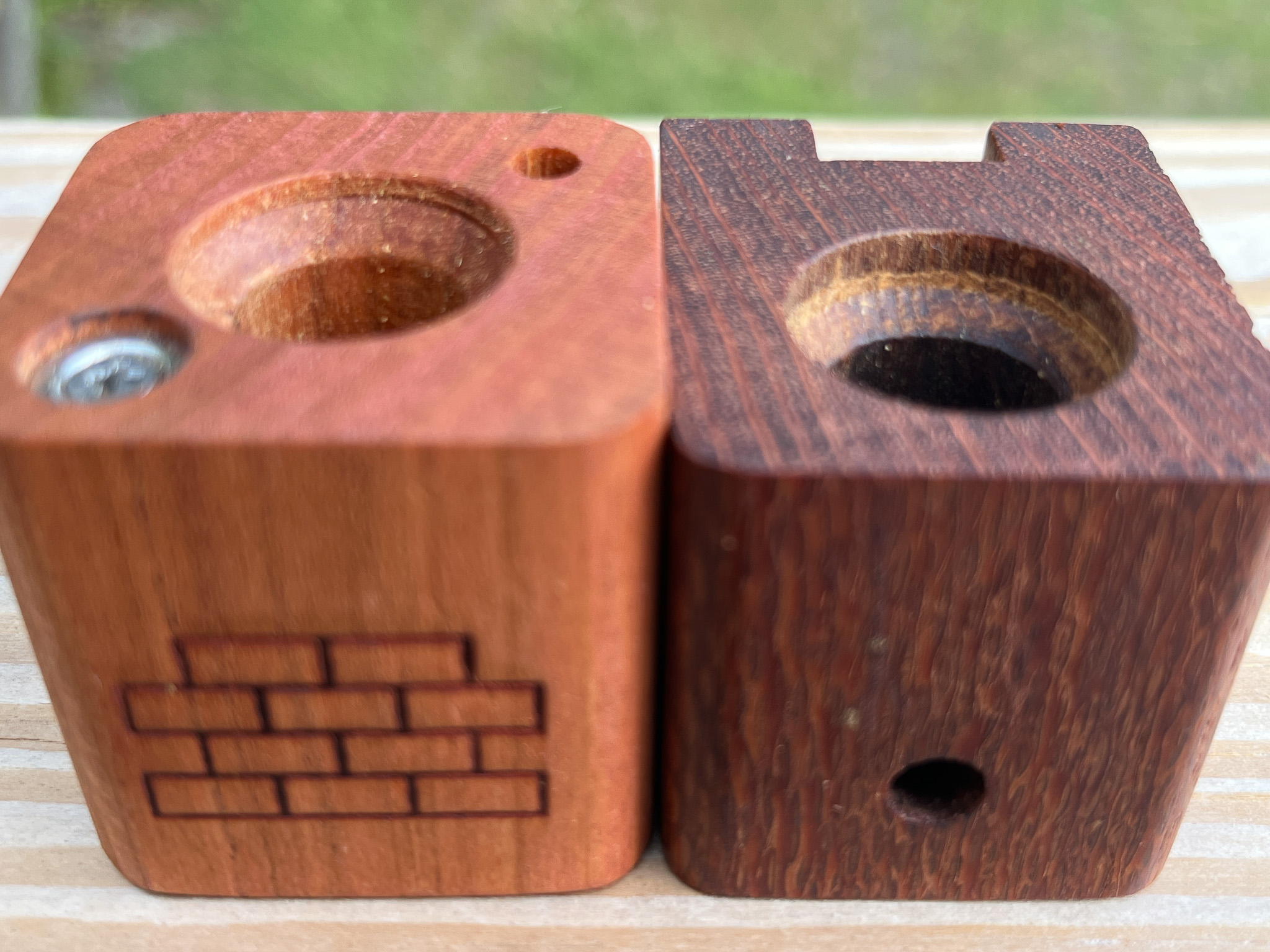 More bowl porn. The Twist bowl on the left has a shallower chamfer to accommodate more injector bowls. I like the new configuration!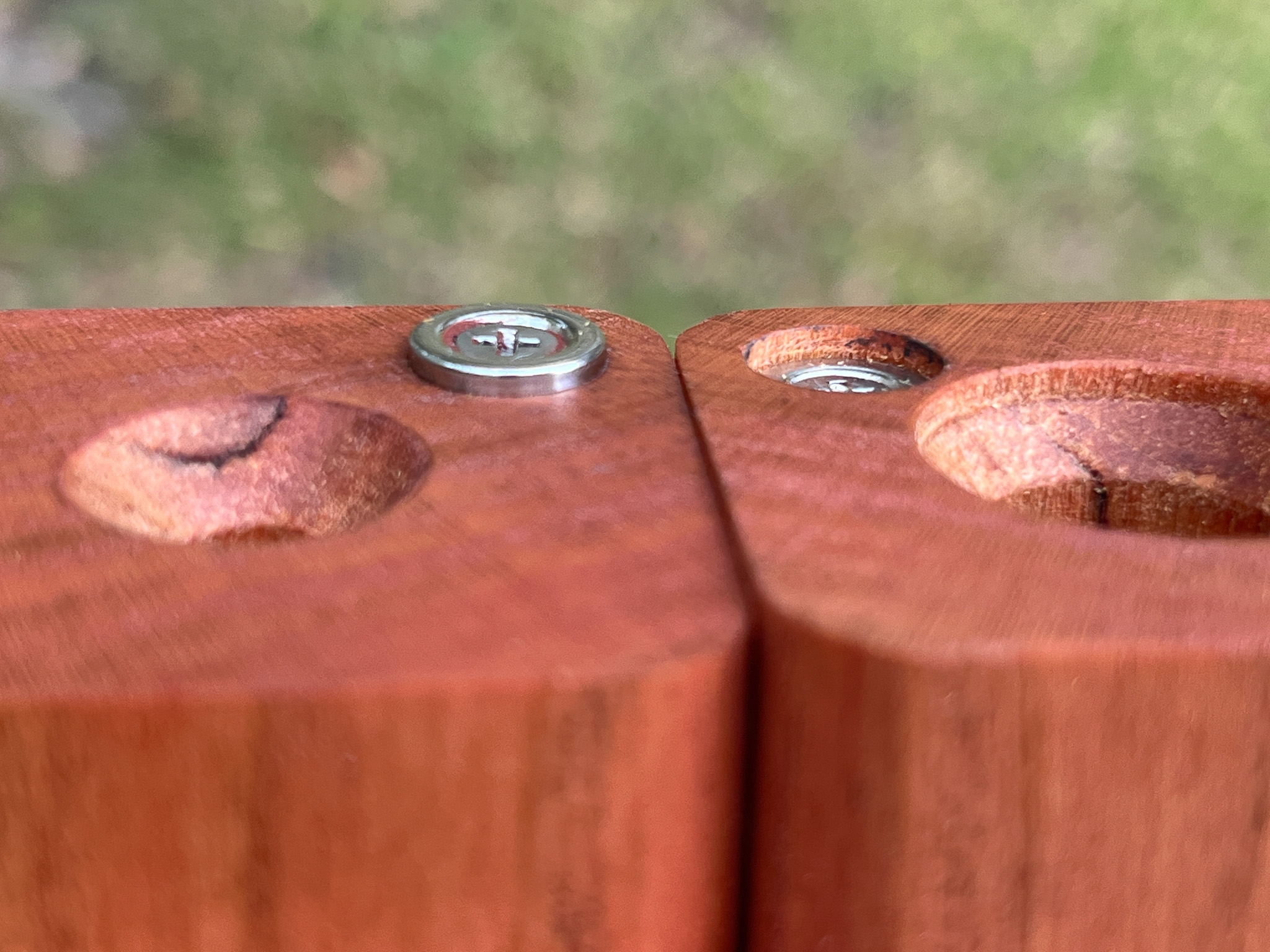 A closeup of the magnetic twist mechanism. One magnet is set proud while the other is recessed. Makes for a good hold that's easy to twist open and shut.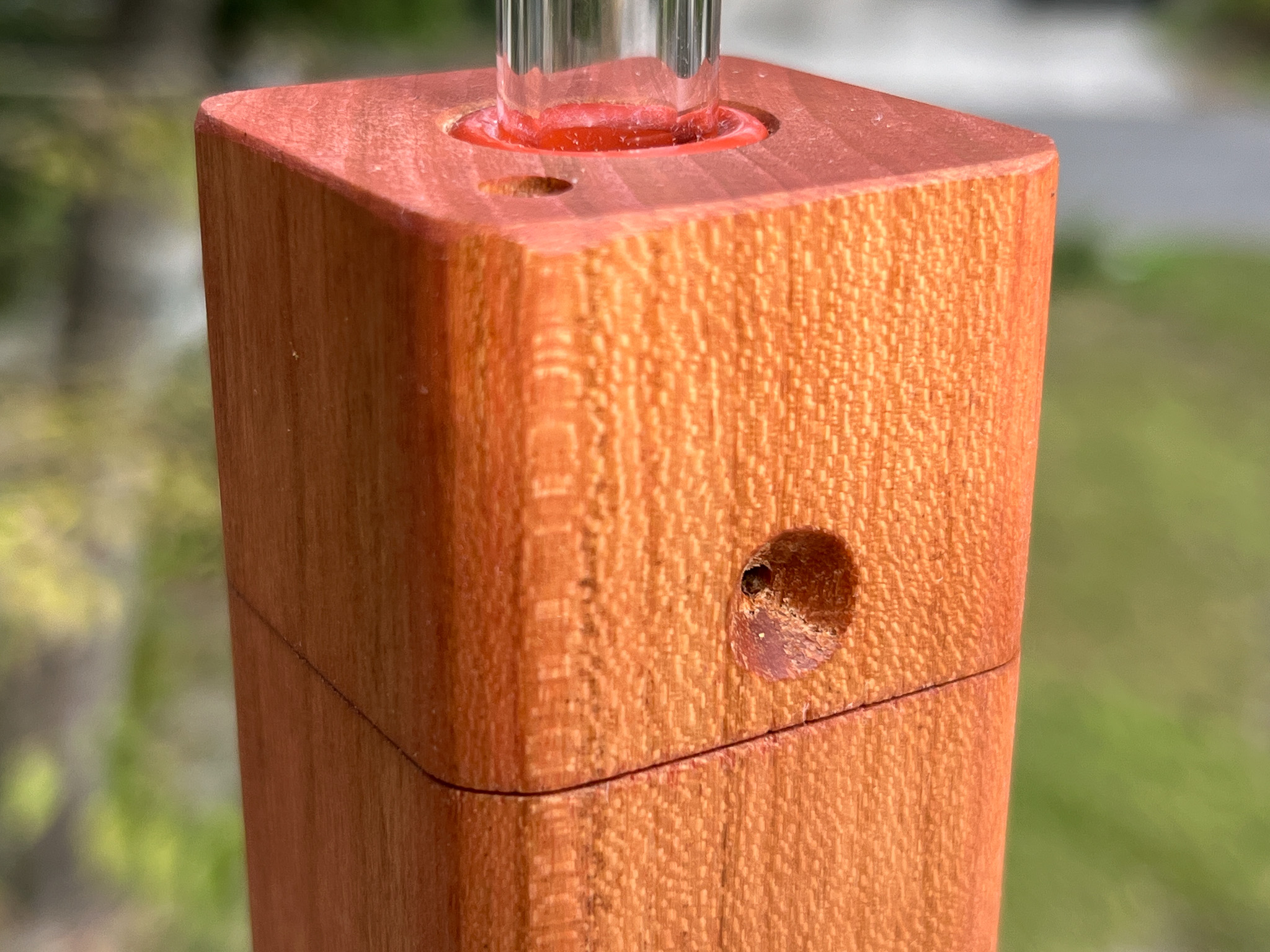 When that little hole is open like this, fresh air enters the heated air just before the bowl and lowers the temp. You can cover it up for a quick little boost – but it's easier to combust yoru herbs.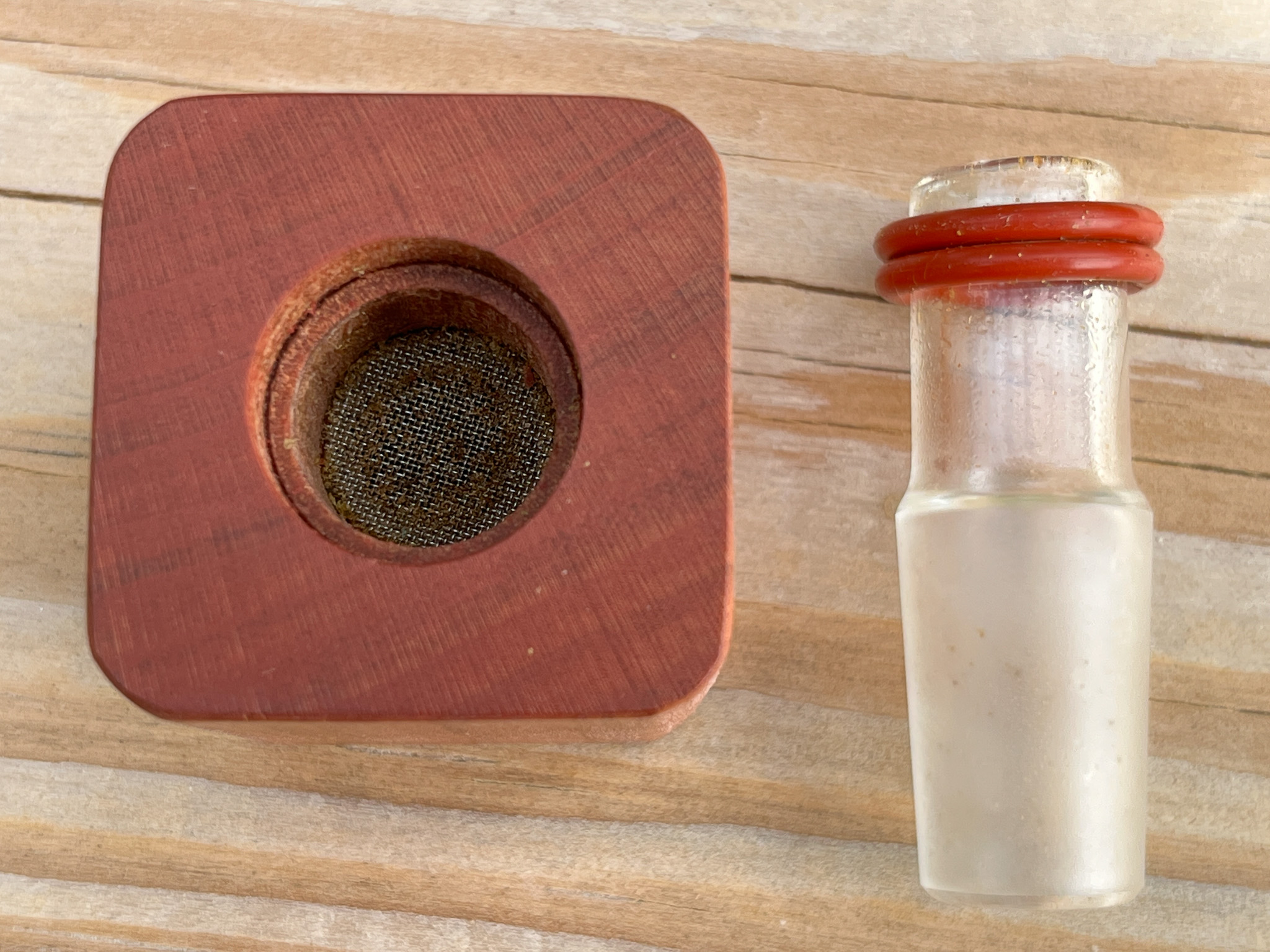 When you're ready to clean the screen, all you have to do is pull the GonG joint and two o-rings out from below. The screen will fall out, or you have to push it out from above. With this design, it's easy to remove the screen without mangling it.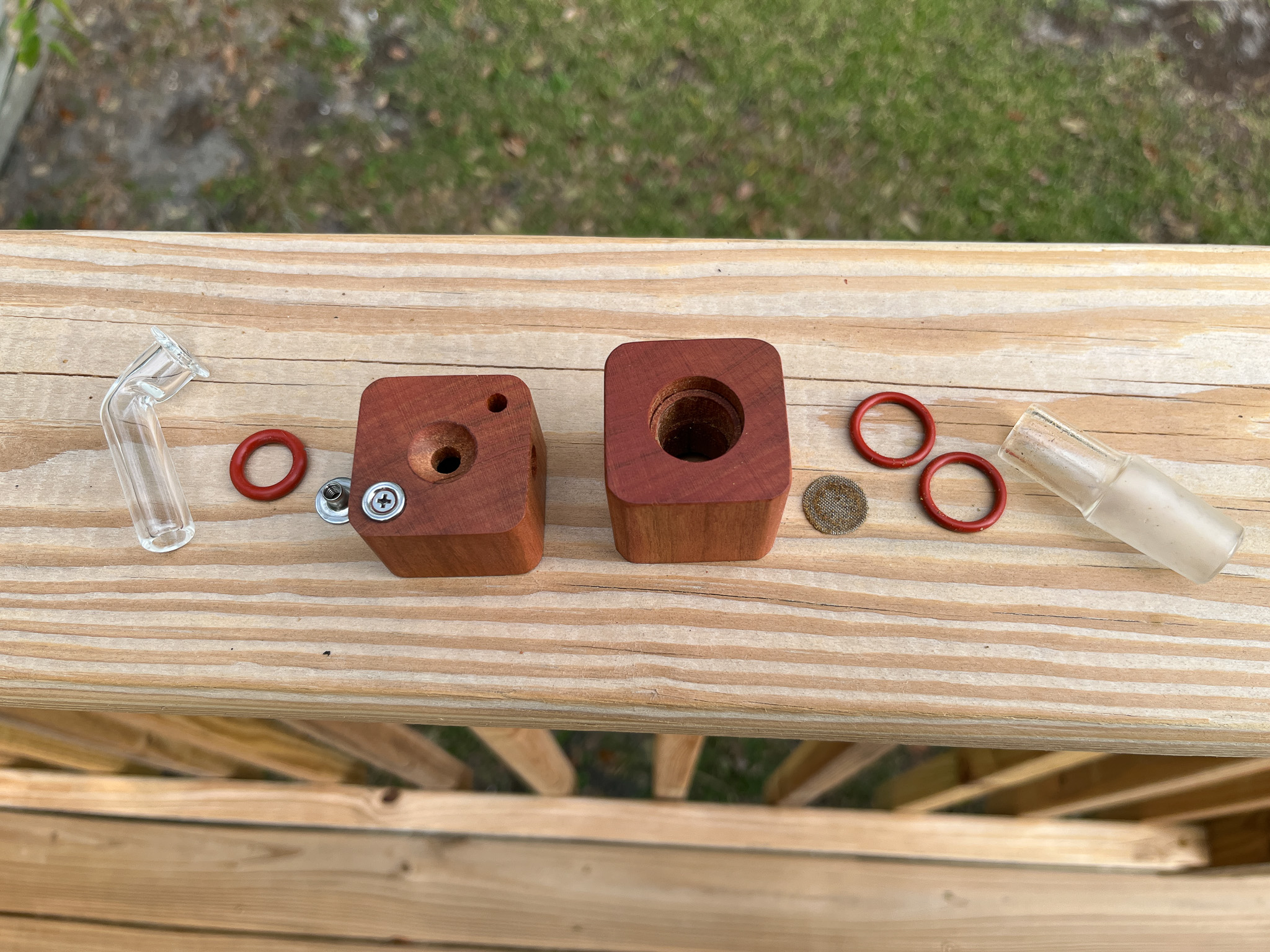 A fully disassembled Twist. From left to right: flame intake, o-ring, restrictor disc, top half, bottom half, screen, o-rings, 18mm GonG joint. Very easy to clean and reassemble.
Dynavap Link
Troy and Jerry viewers can SAVE 10% at DynaVap by using our link.
Planet of the Vapes
Planet of the Vapes sells Dynavap and a selection of other respectable vaporizers.