We didn't see this DynaVerse shift coming. Every year we get a new M, and an Omni overhaul was long overdue, but we were just treated to the new HydraVonG last year. So this one better be good!
Turns out it is. While I like the new Omni the best of the three releases, Troy's fave is the new VonG.
Easily adjustable airflow
The adjustable airflow system on the new VonG is the best of any VonG to date. To adjust the OmniVonG, we had to twist the mouthpiece and extend the telescoping condenser tube inside. For the HydraVonG, airflow adjustment was a manual task, with an angled airport that you could partially cover, or leave wide open. The new VonG has a little bit of both. The airport is shaped like the HydraVong's and is easy to manually adjust on the fly. If you want to set it and forget it, twist the wood midsection until the airport is restricted to your liking.
Durable mouthpiece fits 10mm and 14mm fittings
If you've ever owned one of the older VonG's with a wood mouthpiece, you know it can get dinged up. This baby has a titanium mouthpiece that lasts, and it's tapered to fit both 10mm and 14mm female glass fittings.
Dope Design
The stubby, thick feeling of the VonG with wood pinches for you fingers reminds us of hitting a blunt. It's a killer feel, and it's easy to find your way around it in the dark. The entire thing is made of titanium and wood, and the interior is titanium lined – tastier and easier to clean.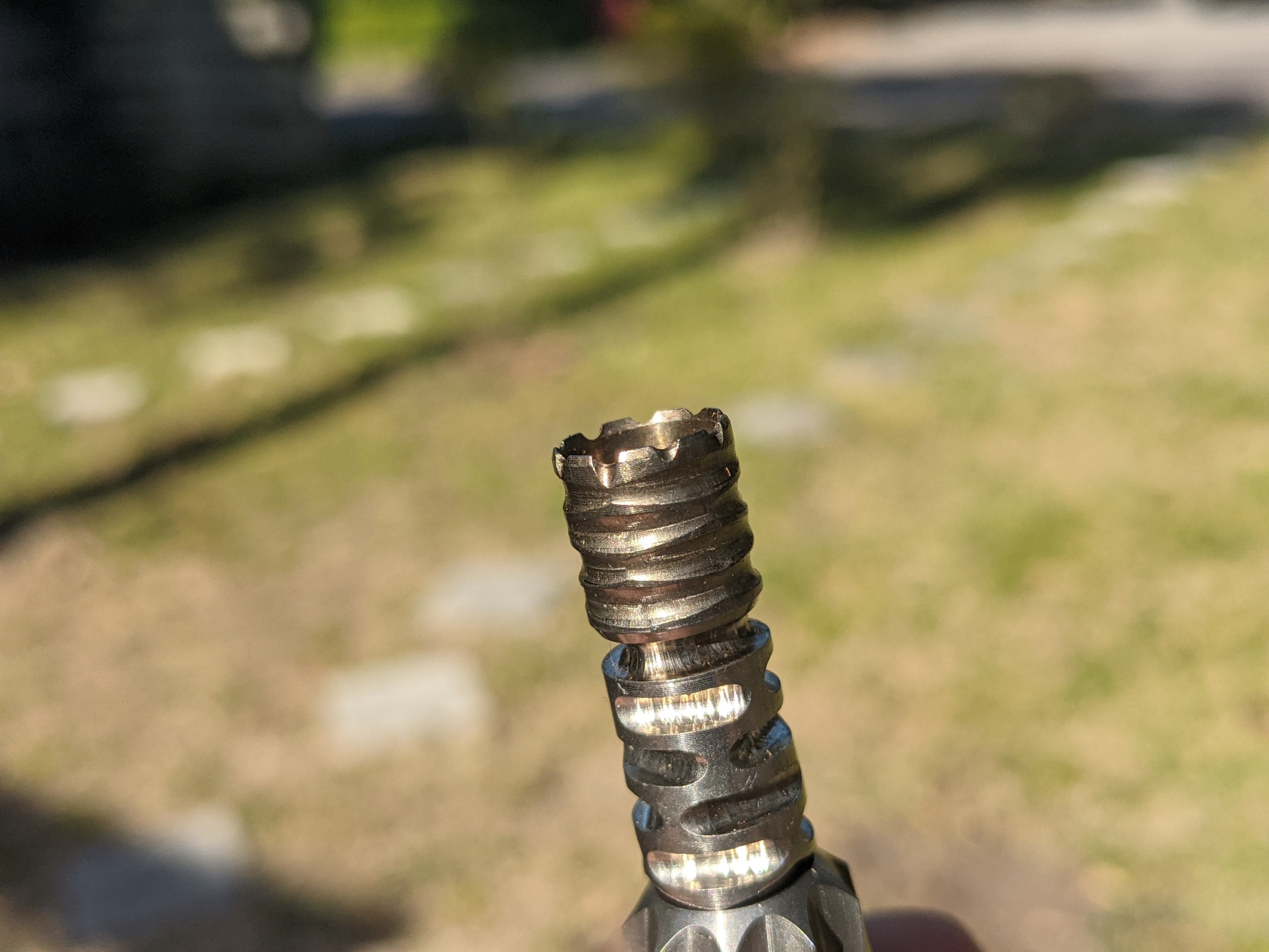 The new tip
Each VapCap released this year has its own tip design. The M is stainless steel, while the Omni and VonG sport titanium tips. The new look is amazing! It's about 20% heavier than the original titanium tips, and has two bowl size settings – full and half full (all the 2021 tips now have two settings). My favorite feature of the new tips are the outer horizontal grooves. DynaVap says they increase airflow and heat transfer, but I like how they keep the Captive Cap on all the time. If it slips past the bottom of the bowl, it still gets caught on these grooves. Win!
Easter eggs
If you're not hip to DynaVap's Easter eggs, check them out. They always hide numerology in the geometries for you to find! It doesn't make the vape better, but it can make your sessions more thought provoking. I won't spoil them for you, but keep an eye out for 3's and 9's with the VonGs.