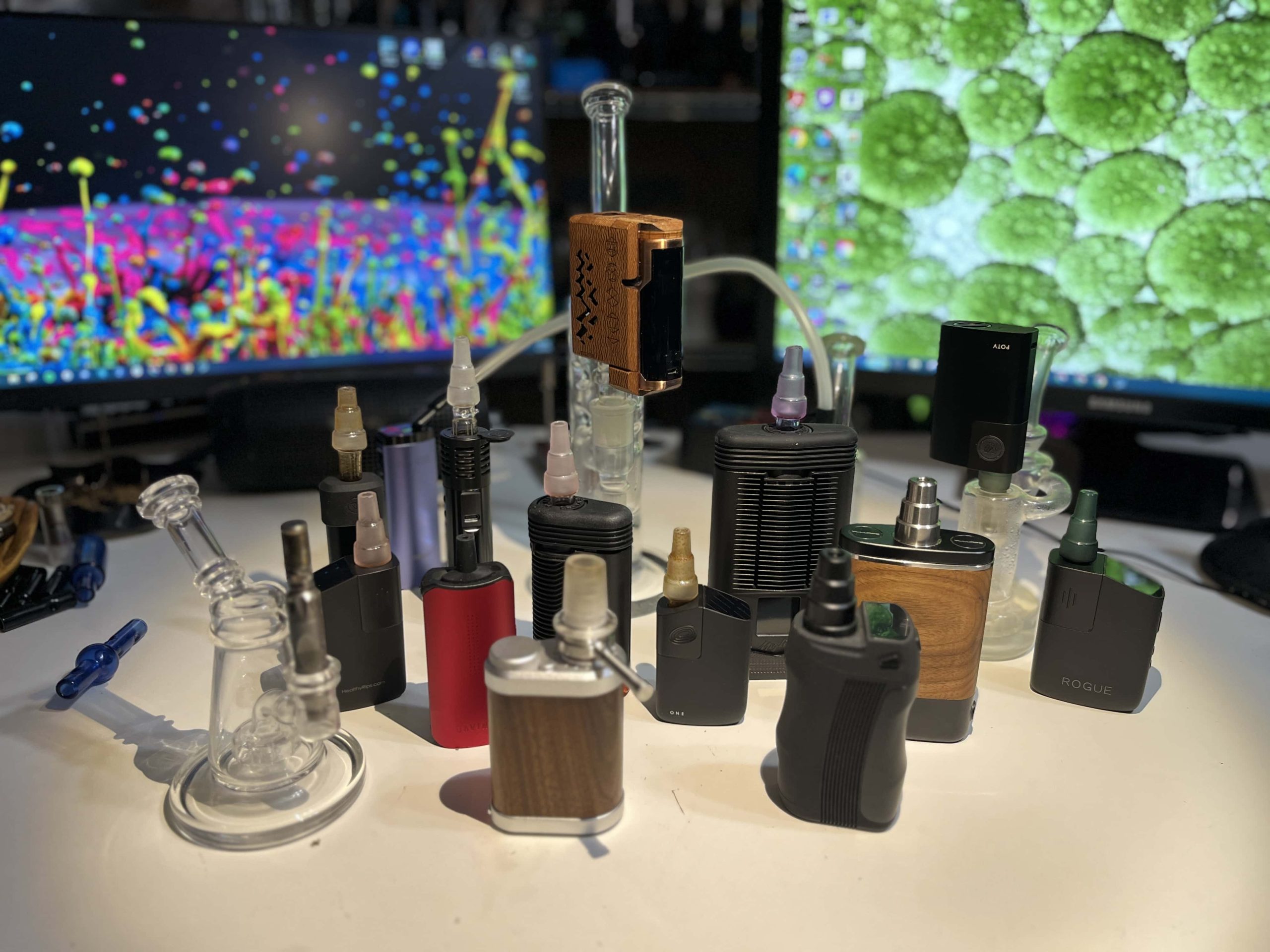 We looked at the current market of portable vapes that have bong solutions, whether they would be good at it or not. First of all, if you just want to run a vape through water to cool and condition the vapor, any of the vapes we hit tonight will do. But we want bong rips, and we chose our five faves for the "Best" list. The "Worst" list is made up of five vapes we wouldn't put on a bong because they struggle to keep up and/or quickly lose their taste. And then we have four honorable mentions to make up the middle. Spoiler alert – there is no spoiler…if you want to know which vape made which list, you'll have to watch the video!
Tell us what you think!
Got questions for the stream? Drop them in the comments below. Got opinions about which portable vapes are great and which ones suck on a bong? Drop those below, too.
Support our sponsors!
We're proud to have DynaVap and Planet of the Vapes sponsor the Think Dank. Their products are great and they actually care about vaporists and their vapor. Hit them up when you're ready to grab a new vape!
Dynavap Link
Troy and Jerry viewers can SAVE 10% at DynaVap by using our link.
Planet of the Vapes
Planet of the Vapes sells Dynavap and a selection of other respectable vaporizers.