GPen Hyer Review – a satisfying portable e-nail
If you still ride the GPen hate train don't look now, because they just released their second quality vape in a row with the Hyer portable e-nail. If you watch the ThinkDank, you probably know Troy and I like the GPen Elite 2 for dry herbs, which was the first Grenco vape we both like. Now we have a solid option for dabs, and it's portable with a long-lasting battery! In this video we bust it out and pair it with the Stundenglass Kompact for a good hour, so pack a bowl and enjoy!
Big, tasty hits from just five temps
The GPen Hyer delivers a punch and taste I thought was just for wall-powered e-nails. It's massive battery dwarfs every other battery in my vast vape collection. The quartz dish sits on a steampunk looking heater and suprised me with great taste on the lower temps and a punchy high on the higher temps.
Instead of a full spectrum of temperatures to use, the GPen Hyer gives us five preset temperatures that offer pretty distinct sessions. The lowest two are pretty nice for flavor chasing, while the third and fourth settings got thick and chokey. The fifth is best used to clean the quartz dish.
Dab for days on this battery
Never worry about a dead battery again…I dabbed for days before I ran the battery dry. No joke – I blew through 31 dabs, 3 cleaning cycles, and 4 bowls of herb before I needed to set it aside for two hours to recharge.
Even if you do run the battery dead, you're still in the game. The 6,000mAh battery has a USB-C charge port and passthrough charging – hit those dabs while you wait for it to charge up!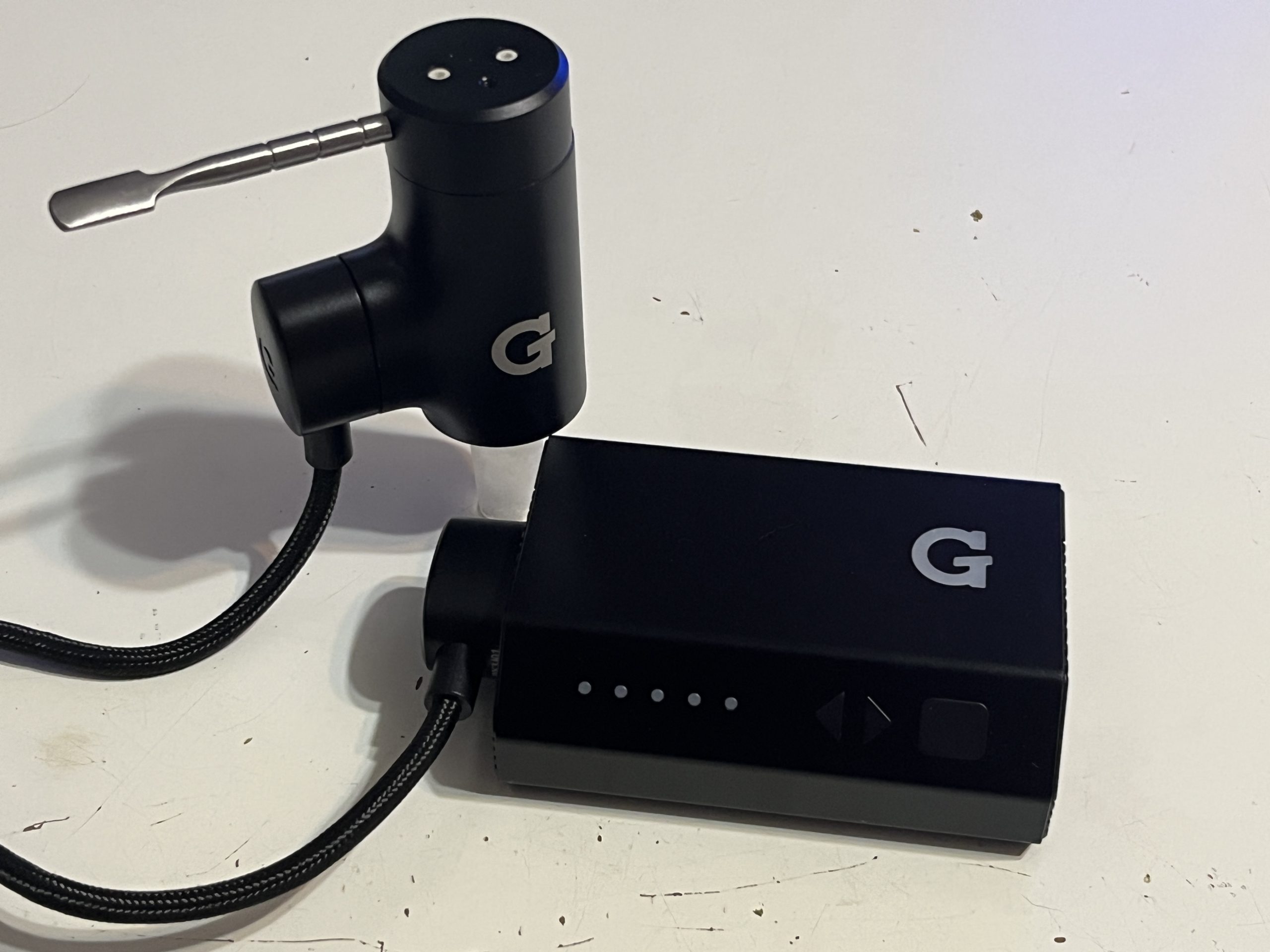 The battery makes dabs convenient. I can take it anywhere, put it on any piece of glass, and am always just three button presses away from a massive hit. The battery sports three buttons (Power, Up and Down), five lights, and a magnetic cable with braided jacket.
The atomizer and glass connection are small enough for any glass size, and the carb cap secures to the top or side. I like the dab tool in the side position so I can spin the carb cap while I dab.
Dab at home and take it with you
You can enjoy this rig at home, and then take it on the road to power a party. The GPen e-nail feels as portable as you can get. It was meant to travel, and its dinky size proves it.
The entire rig (except your personal glass) fits in a case that's only 6″ x 5″ x 3″. The Hyer parts list is pretty short and easy to keep track of – battery, cable, Hyer atomizer and a carb cap. I found the Hyer easy to attach to a glass piece and walk around with.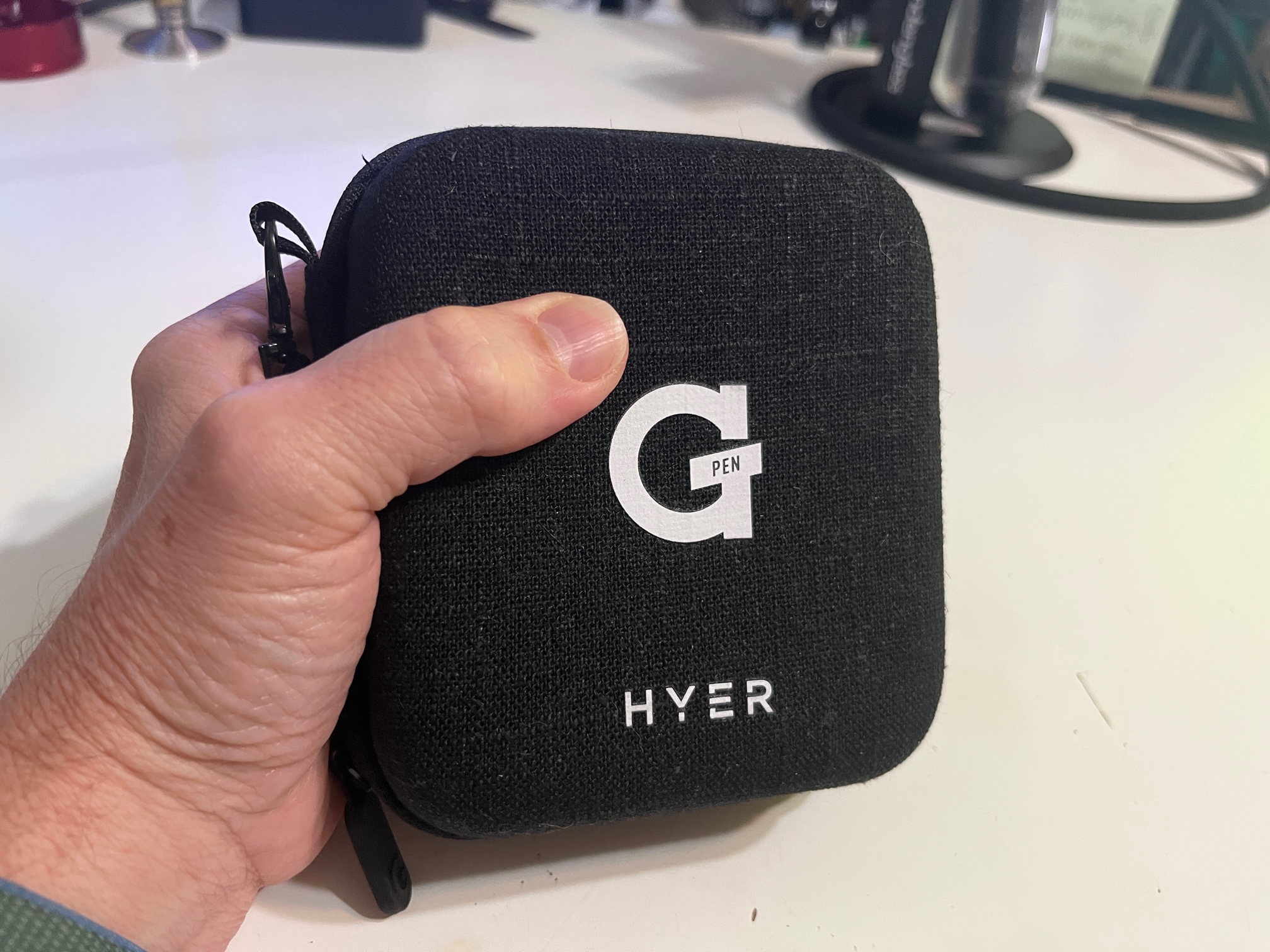 Regular maintenance is pretty simple with the GPen Hyer. Just swab out the dish with a q-tip after each dab.  After a while the carb cap will get sticky and harder to spin and swirl the internal airflow. That's when I bust out an alcohol wipe and clean up the top of the atomizer and bottom of the carb cap so it can spin around again.
This is also a good time to remove and clean the glass GonG joint below. Just pull it out and wipe it down with an alcohol wipe. For deeper cleanings, take out the atomizer and clean up the quartz center tube that the vapor flows through. Time will tell if the atomizer ever needs more attention.
The GPen Hyer has a dry herb tank sold separately that just might be all that serious dabbers need. If you only vaproize flowers occassionally, you probably don't need anything much better.
Most dab rigs that try to vape flower fail at it, but the GPen Hyer dry herb tank is not bad at all. It slowly ramps up over a session and can change your mood by the time you're done.
It's a simple ceramic conduction oven, but it can hold up to a half gram. That kind of load size can really make a difference. If you like conduction vapes like the PAX, DaVinci, or Starry, this is right down your alley. 
The GPen Hyer is still a pretty new product, so I haven't had the chance to test it over the long haul for use or maintenance, but I don't see anything yet that sets off any alarms.
No vape is perfect, but this one only brings up a few minor issues for me. I honestly feel like I'm being very nitpicky here, but I found a couple things to bring up.
The magnetic cables only connect in one orientation, and sometimes I wish I could swivel the cord out of the way.
When I clean out the inside of the carb cap, the little spaces between the wall and the outlet holes can be hard to get to without a stir tool and a very damp alcohol wipe.
Stundenglass Kompact – a smaller option!
Stundenglass has come out with a smaller version of their gravity bong, the Kompact! Same quality construction, just smaller. It's great for smaller dabs and lighter loads, and doesn't air hits out quite as much. The hits are cool and smooth, even though they aren't quite as strong as on a traditional glass rig. It takes more hits to finish a bowl, and each hit is gentle compared to normal glass pieces. In the end you still get high, but it's different. At no point do I get those chokey hits or lung riots.
I'm kind of a Stundenglass geek, even though they don't suit my main use style. I got the original one earlier this year and love it for a gravity bong. It crushes it with dabs and smoking bowls. When it comes to vaping flower, though, I mainly like it for a gentler session. The smaller unit helps with this a little, but I still prefer it with dabs to flower.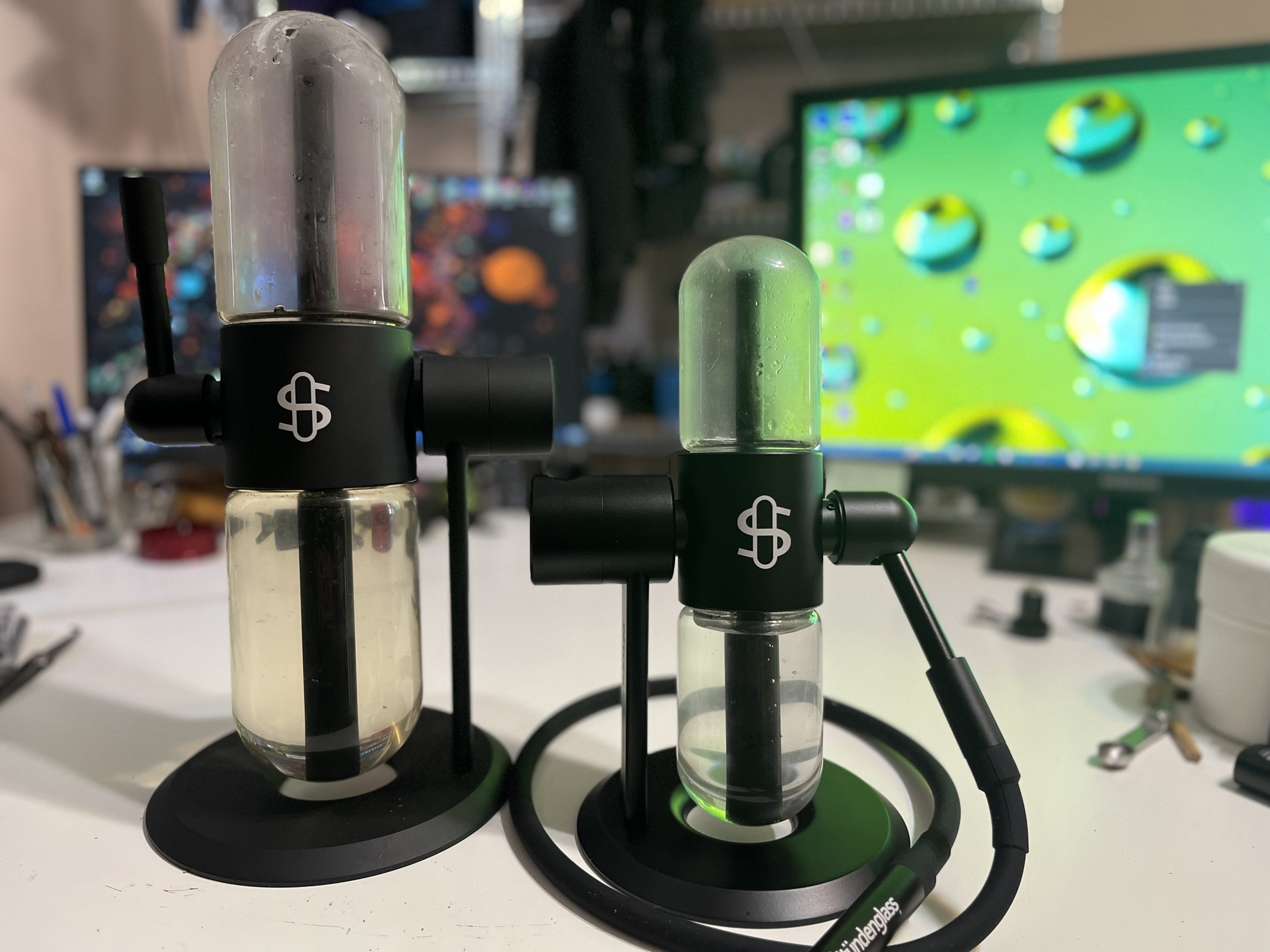 Hyer and Kompact – a killer combo
The GPen Hyer feels at home on top of the Stundenglass Kompact. I definitely like these two together. Start your dab and flip the Stundenglass over to fill the first chamber – it's so light and tasty. From there it gets pretty thick, but still cool and comfy. You don't even have to touch your lips to the mouthpiece…the vapor just shoots into your mouth!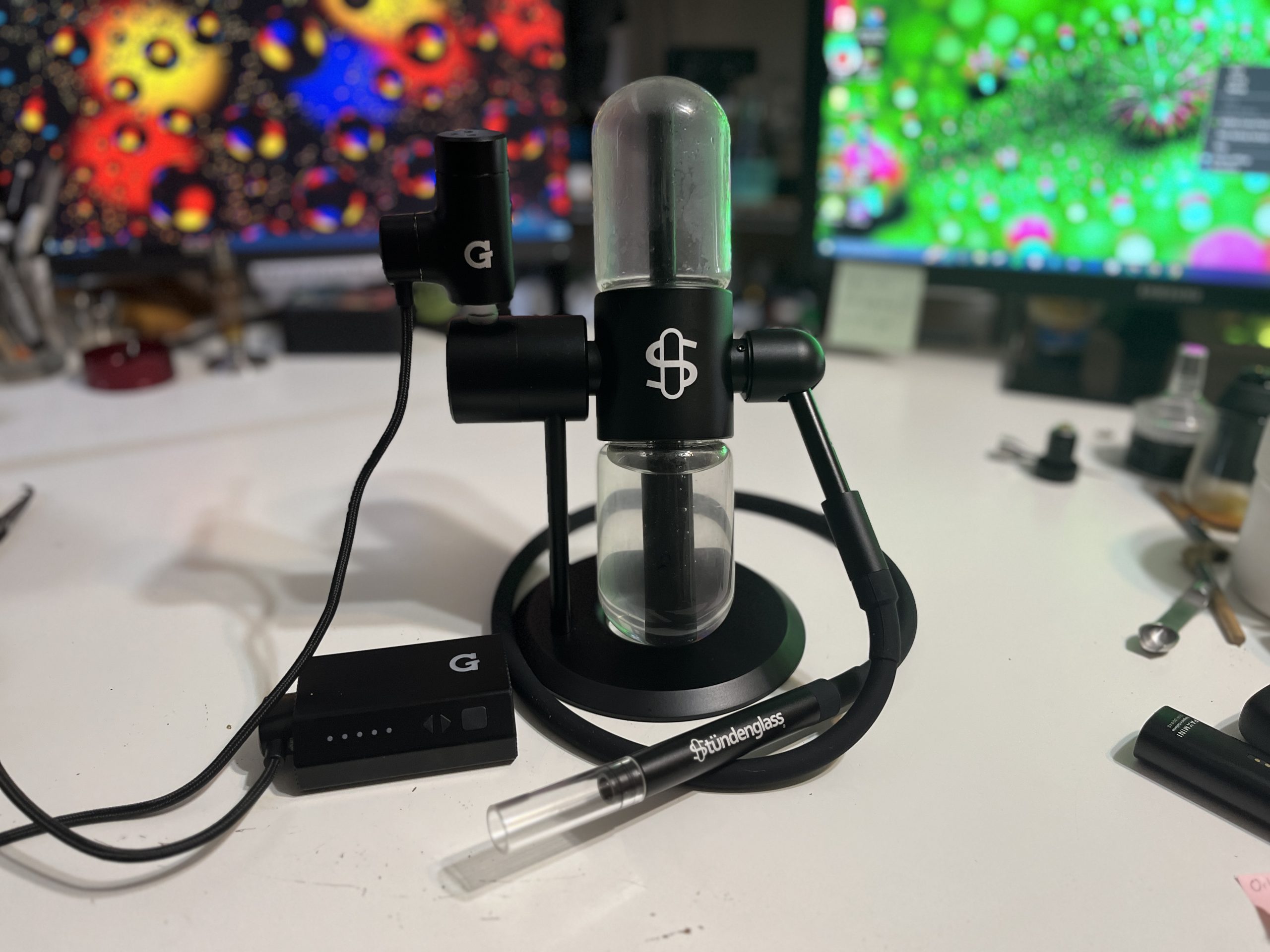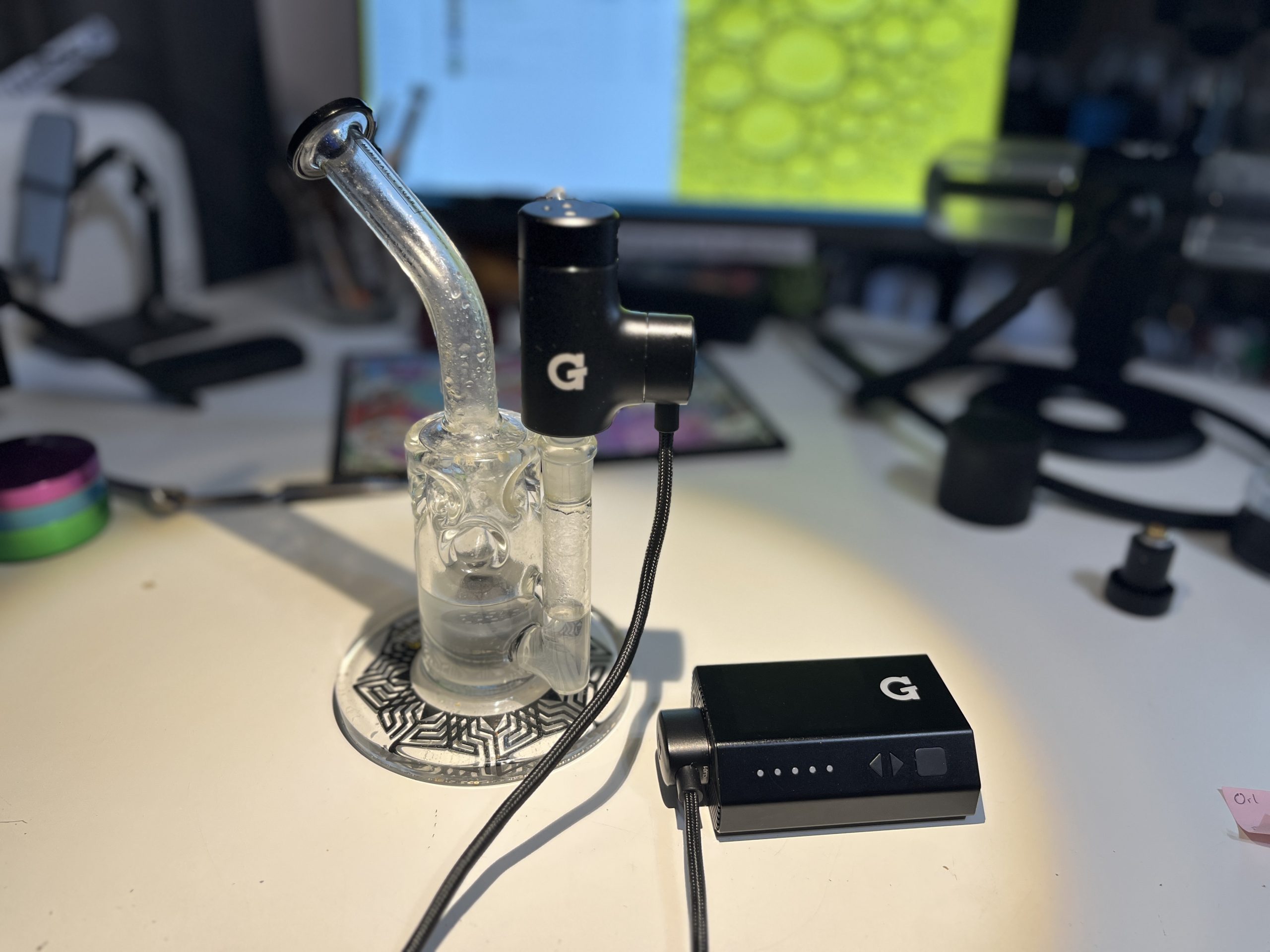 GPen Hyer on top of my Mininail bubbler. The hits are thicker than on the Stundenglass.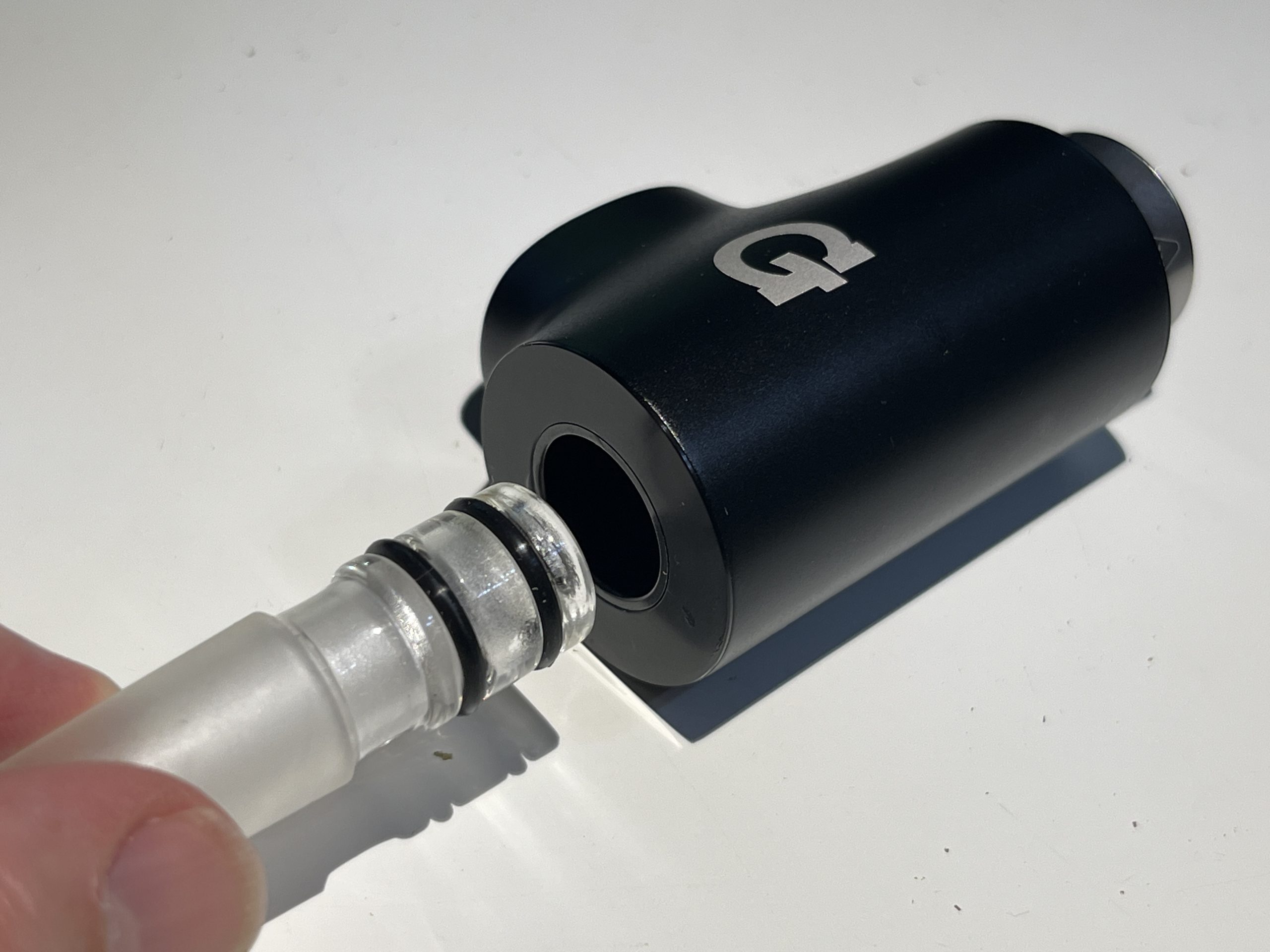 The GonG joint slides into the bottom of the Hyer. Comes with 14mm, with 18mm and 10mm sold separately.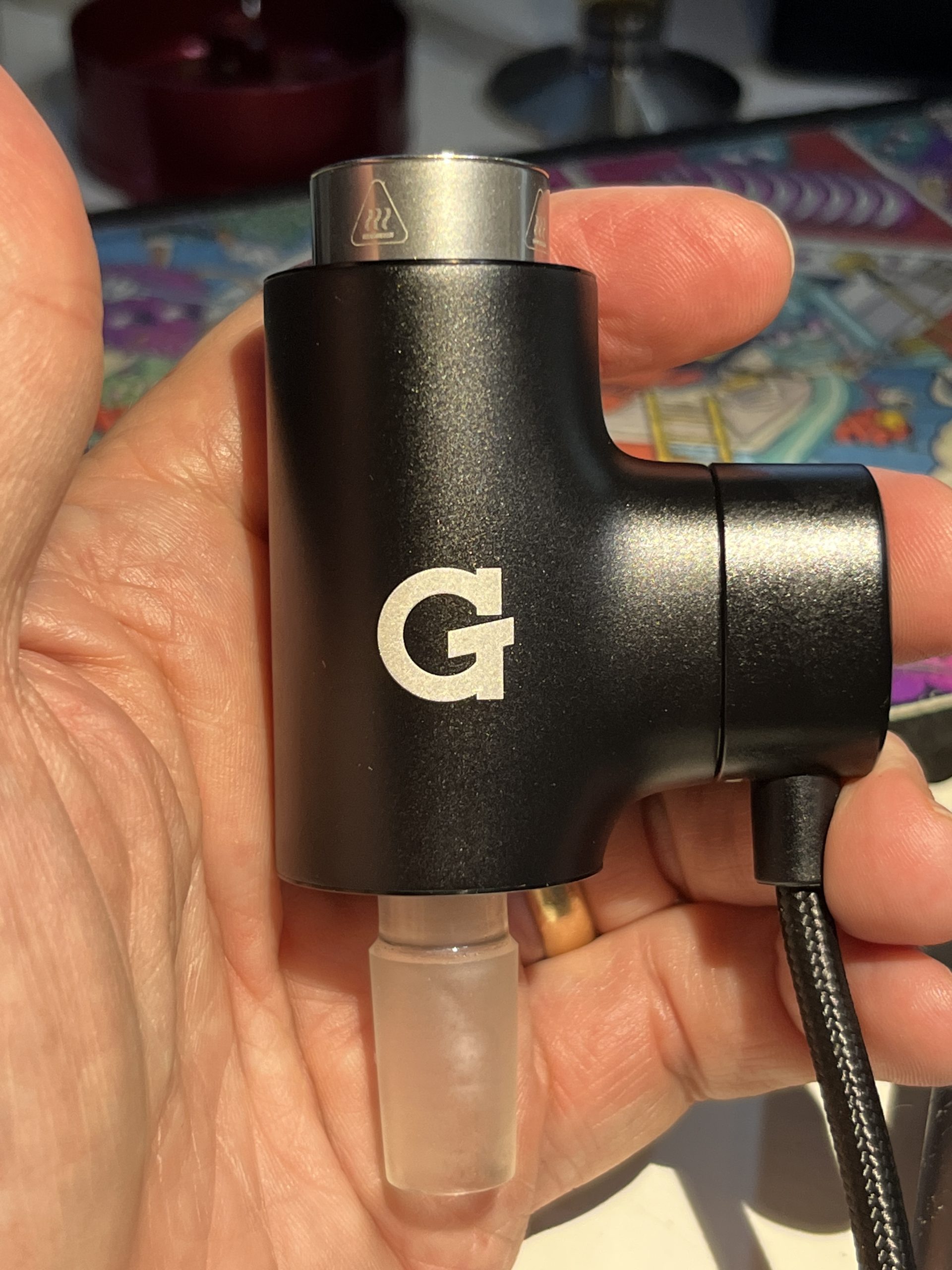 The Hyer in hand. It's pretty small! The carb cap is missing from the photo.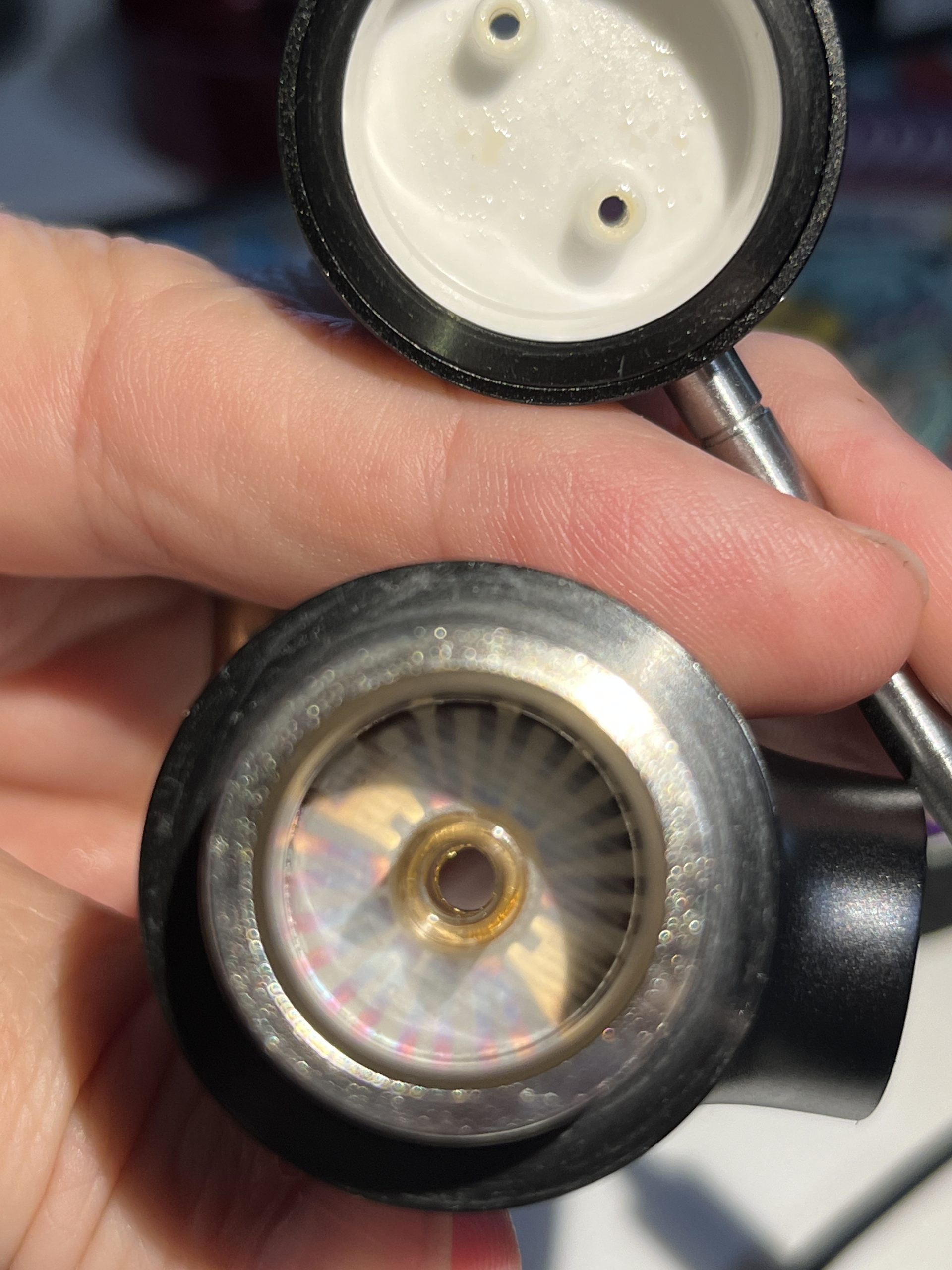 That's the underside of the carb cap on top. Check out the funky heater pattern below the quartz dish on the bottom.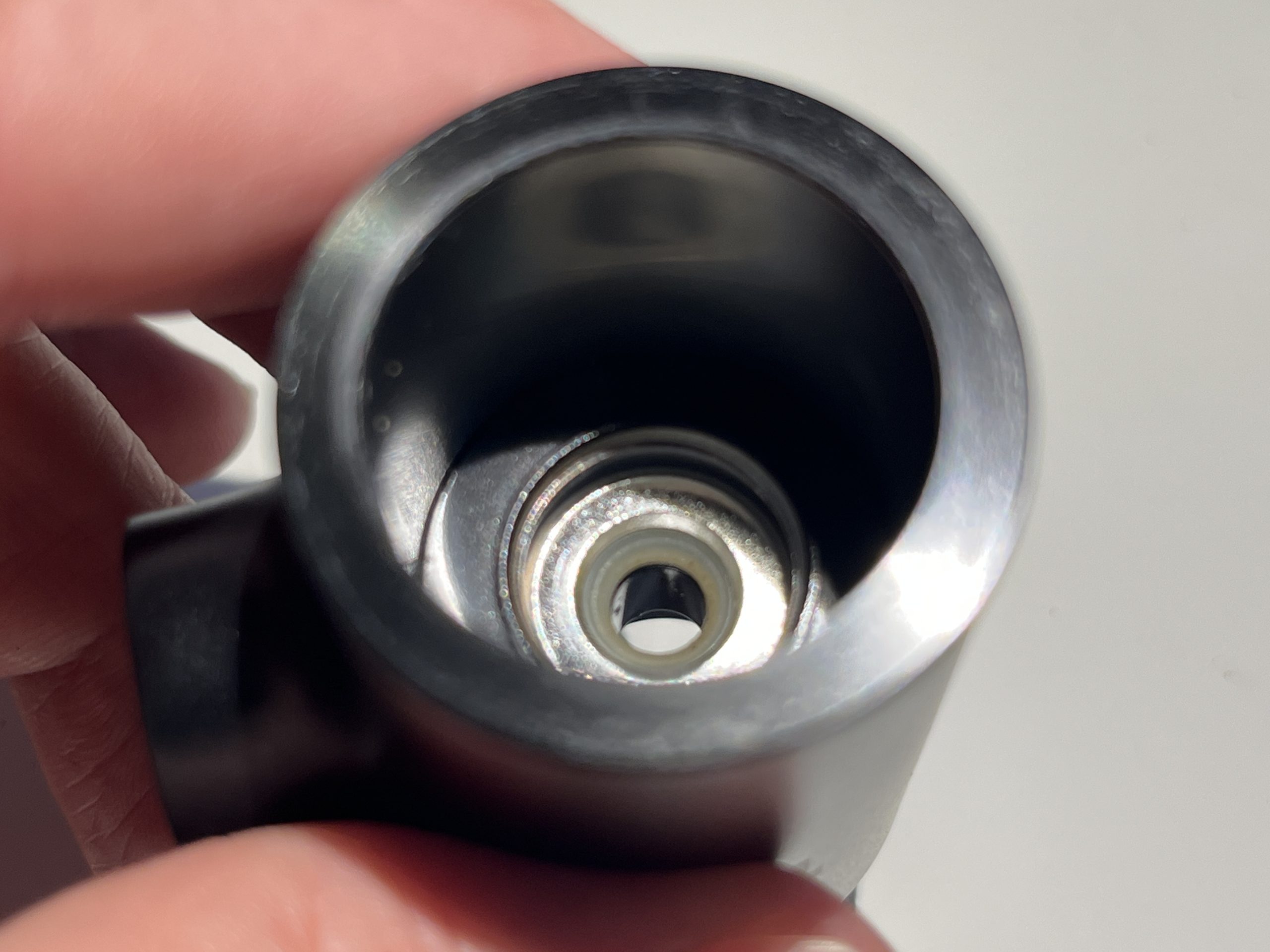 The Hyer with atomizer and GonG removed. Very simple and clean vapor path.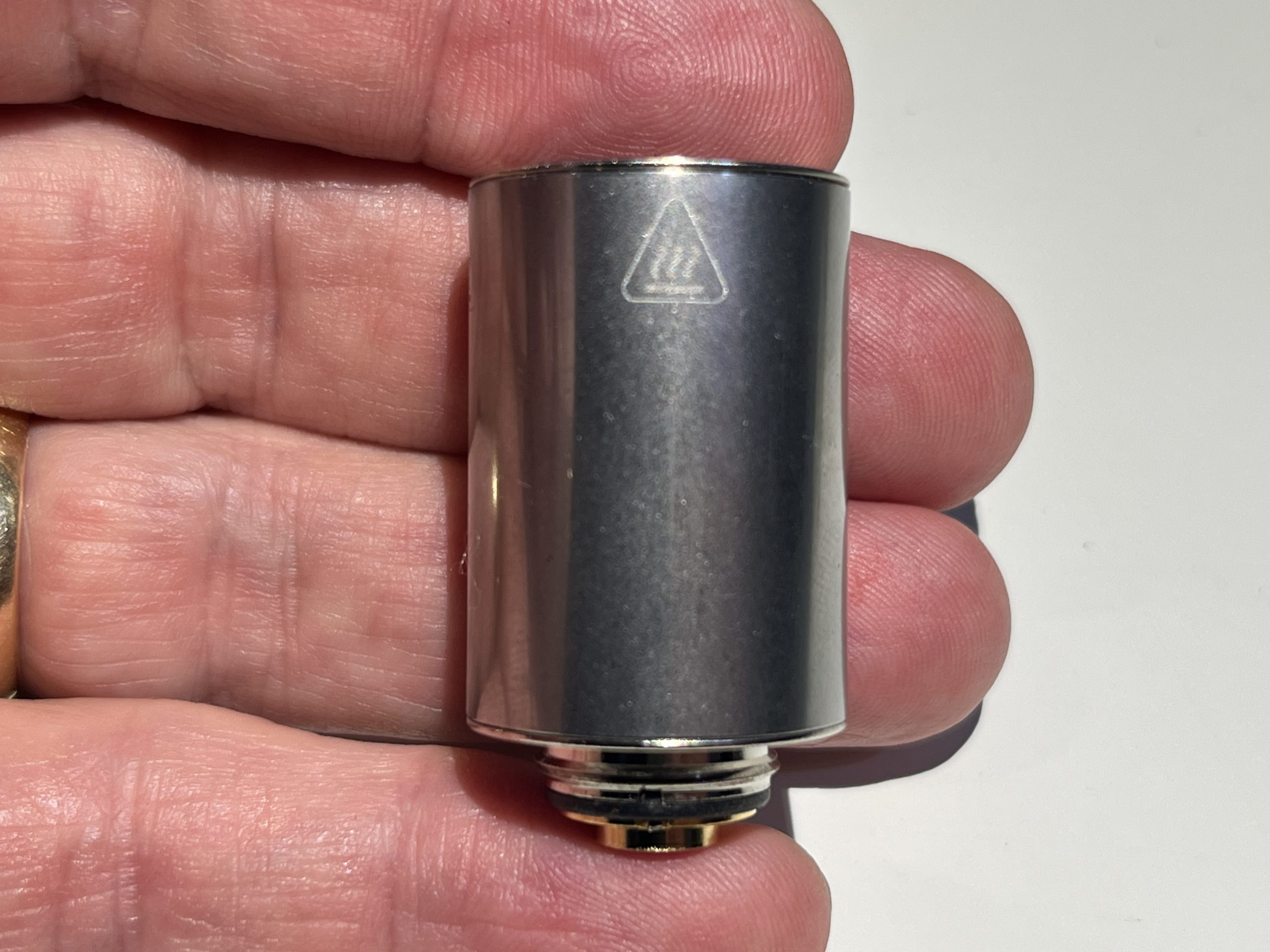 The Hyer atomizer removed and in hand.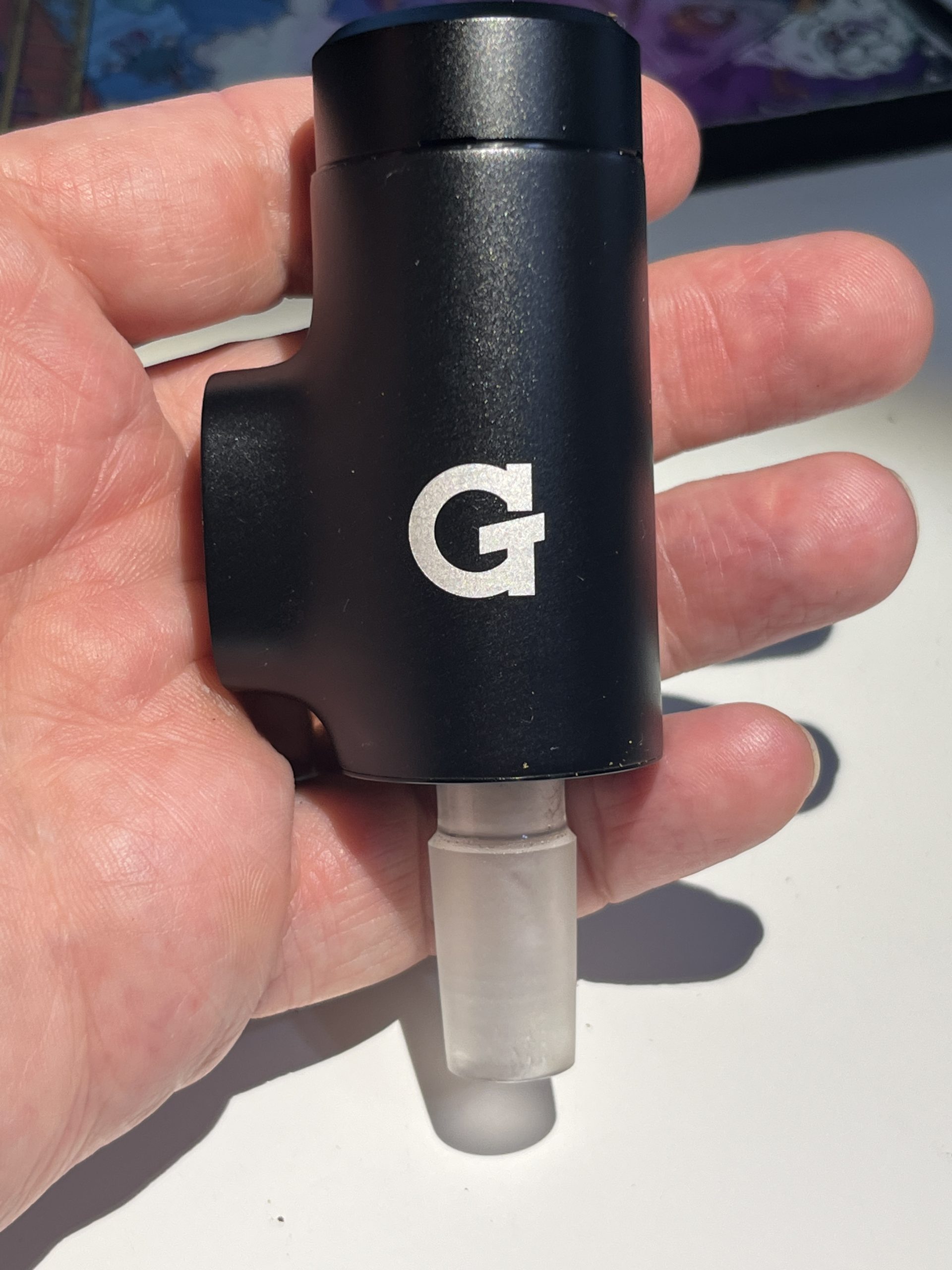 The Hyer with the Dry Herb Tank and cap installed.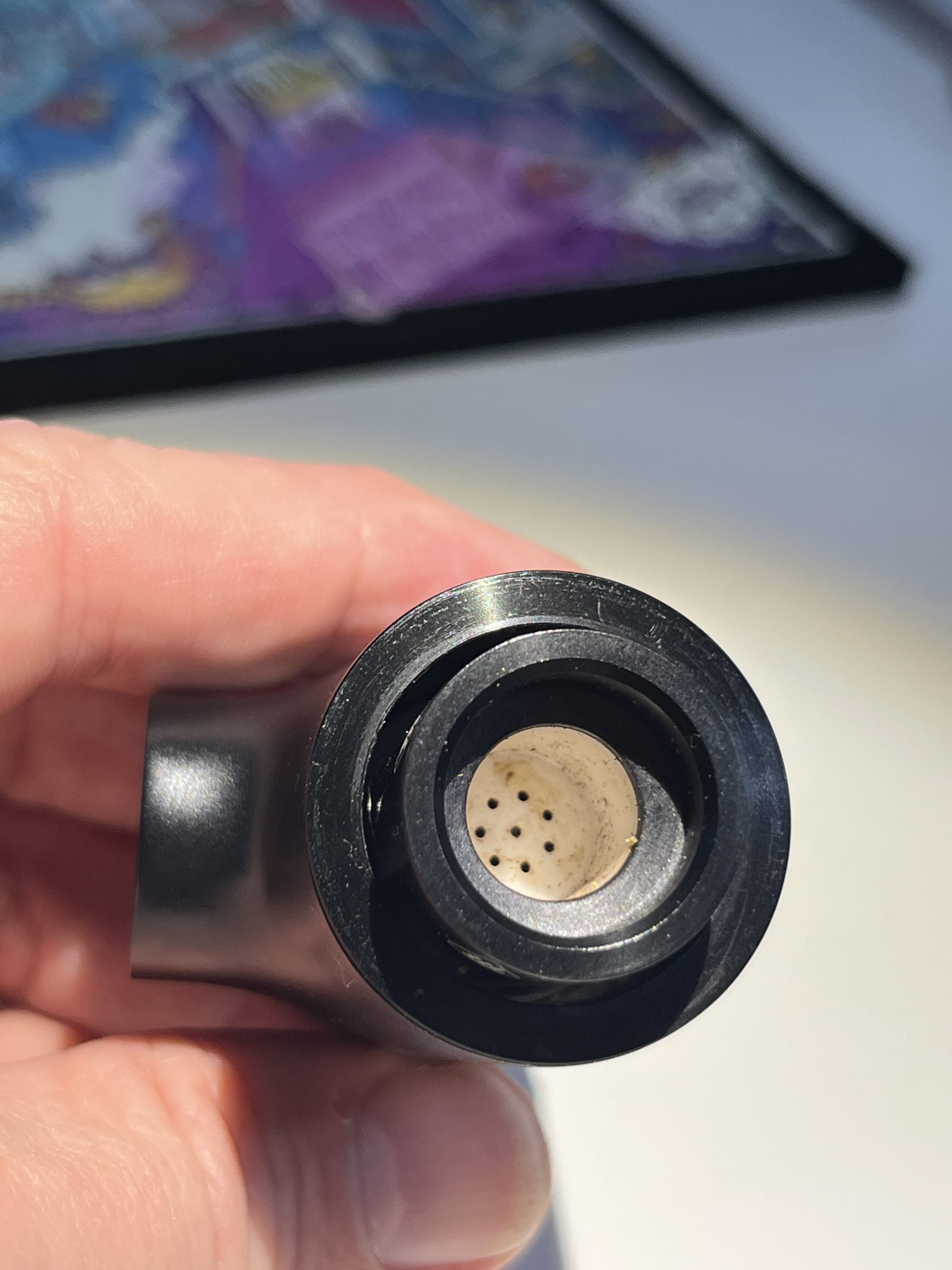 A look inside the Dry Herb Tank. It's a simple ceramic conduction oven, but works well.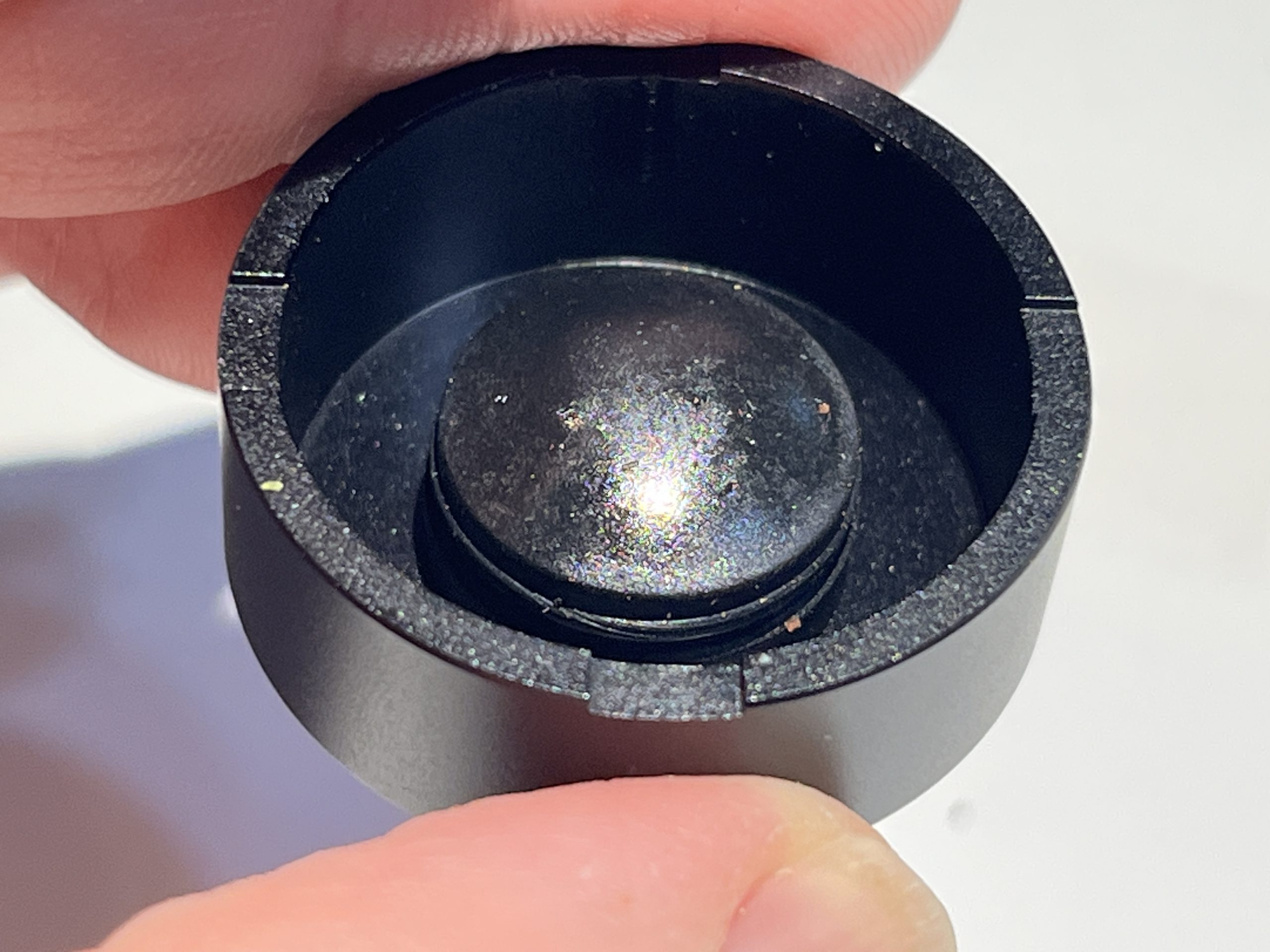 The underside of the Dry Herb Cap. It seals the oven shut, and the air flows in and out from below.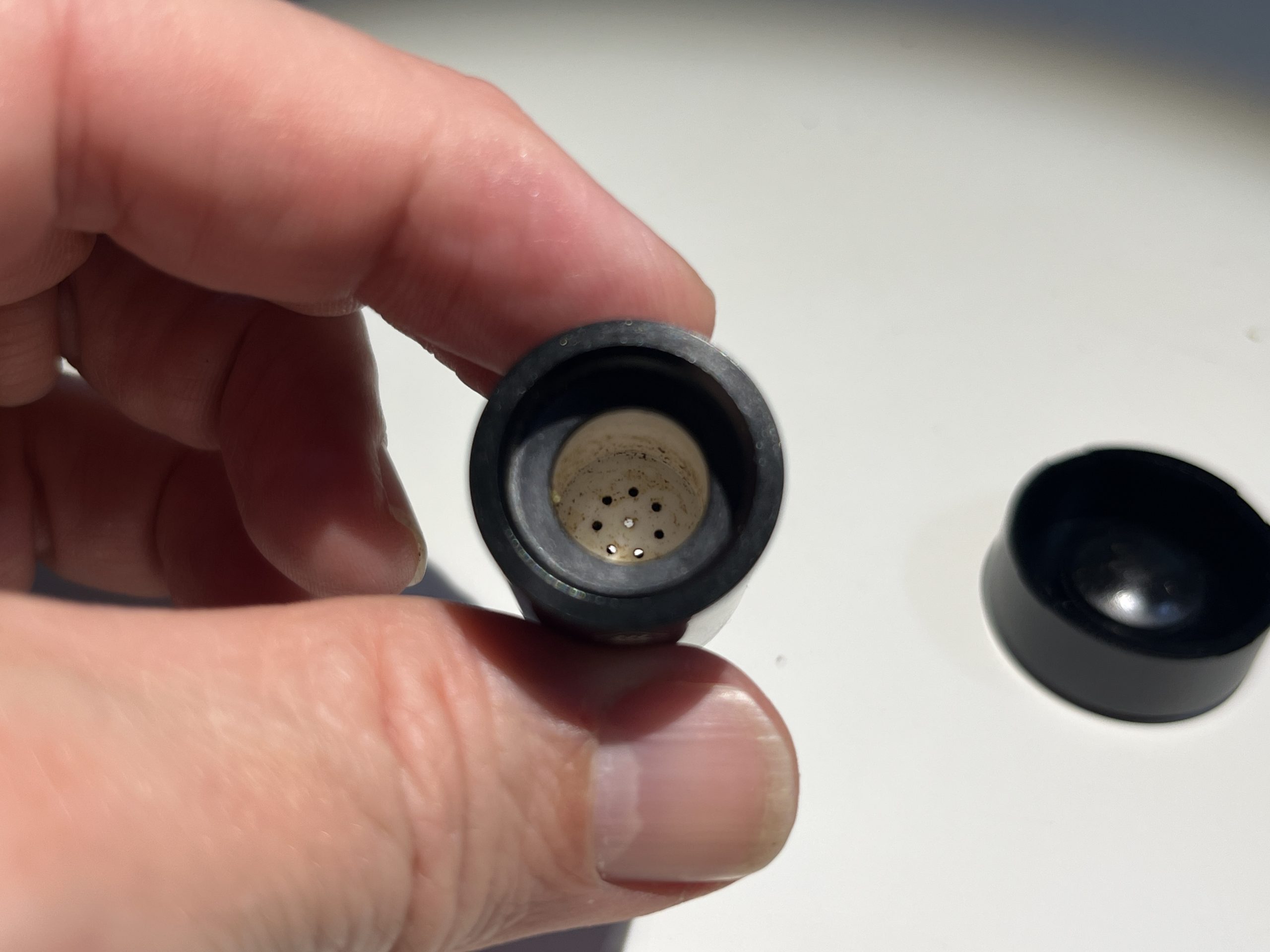 Dry Herb Tank in hand, with the Cap to the side. Vapor exits through the holes in the bottom and straight to your glass.
Dynavap Link
Troy and Jerry viewers can SAVE 10% at DynaVap by using our link.
Planet of the Vapes
Planet of the Vapes sells Dynavap and a selection of other respectable vaporizers.