On October 21st, Troy and I went through our favorite vapes at the time. We ended up with three weed vape categories – Desktops, Portables, and Concentrates. Here we go over our very favorite concentrate vaporizers, and discuss electric and butane dab rigs. We also look at Puffco Proxy toys and what to do with that Proxy goo. Load up your dabs and let's go for a ride!
Best Vape Awards – November 2022
Our choice here is pretty obvious, as we both use our MiniNails regularly. Mine is on all day, everyday. But which MiniNail was a surprise to me. We both have the Standard and XL sizes, and we both prefer the Standard for everyday use. The XL is dope for monster dabs, but we'll take the smaller one as our daily driver.
Troy and I both picked Puffco products, but different ones. While Troy likes the Peak Pro for its huge, water-conditioned hits, I like the Proxy for its portability. Both have the same style atomizer that heats the walls and avoids corner chaz. I have some pretty clean extract and I literally cannot get it to chaz up the atomizer.
I can't believe I say this because it's been out so long, but the Puffco Pro is still my fave dab pen. The hits are tasty and thicker than I'd expect. It gets too hot when I chain a lot of dabs together, but is fine for three or fewer dabs at a time. I still haven't found anything that's this small and performs this well. I'd rather have something like a DTV5 for better hits, but then I've got a box mod and more fragile atomizer to deal with.
Terp Slurper
Once I learned how to torch dab, slurpers became the way! We haven't found anything yet that produces a fuller, more monstrous hit like a terp slurper. There are tons of different styles, but they all end up with some kind of glass ball or pill to swirl the dabs around, and a wall of glass to vape them off. Don't forget the Blazer Big Shot…that thing rips!
The only portable torch/banger we know of still hammers home the biggest hits we can get on the road – the Stache RiO! If you watch us, you know all about this thing. The power of the torch on the road is a liberating feeling! Grab one of these if you must have the largest hits while on the go.
As a bonus, I received a few Puffco Proxy accessories that we broke out in this video. Surely you've seen all the baller pipes artists have made…amazing! What I got was more scientific and simply augments the versatility of the vape. I really like the clear glass pipe – I can see what's going on in there, and it's pretty sick. The vapor is fun to watch, and the goo collects quickly. 
I also have some Proxy glass holders with simple gong attachments to add this to my other glass. While these are pretty cool, I'll probably mostly use it with the3 included pipe. For me, the allure of the Proxy is its portable form factor, so I'm not drawn to it on my home bubblers. But if you want a smoother hit from your Proxy, then this will do the trick.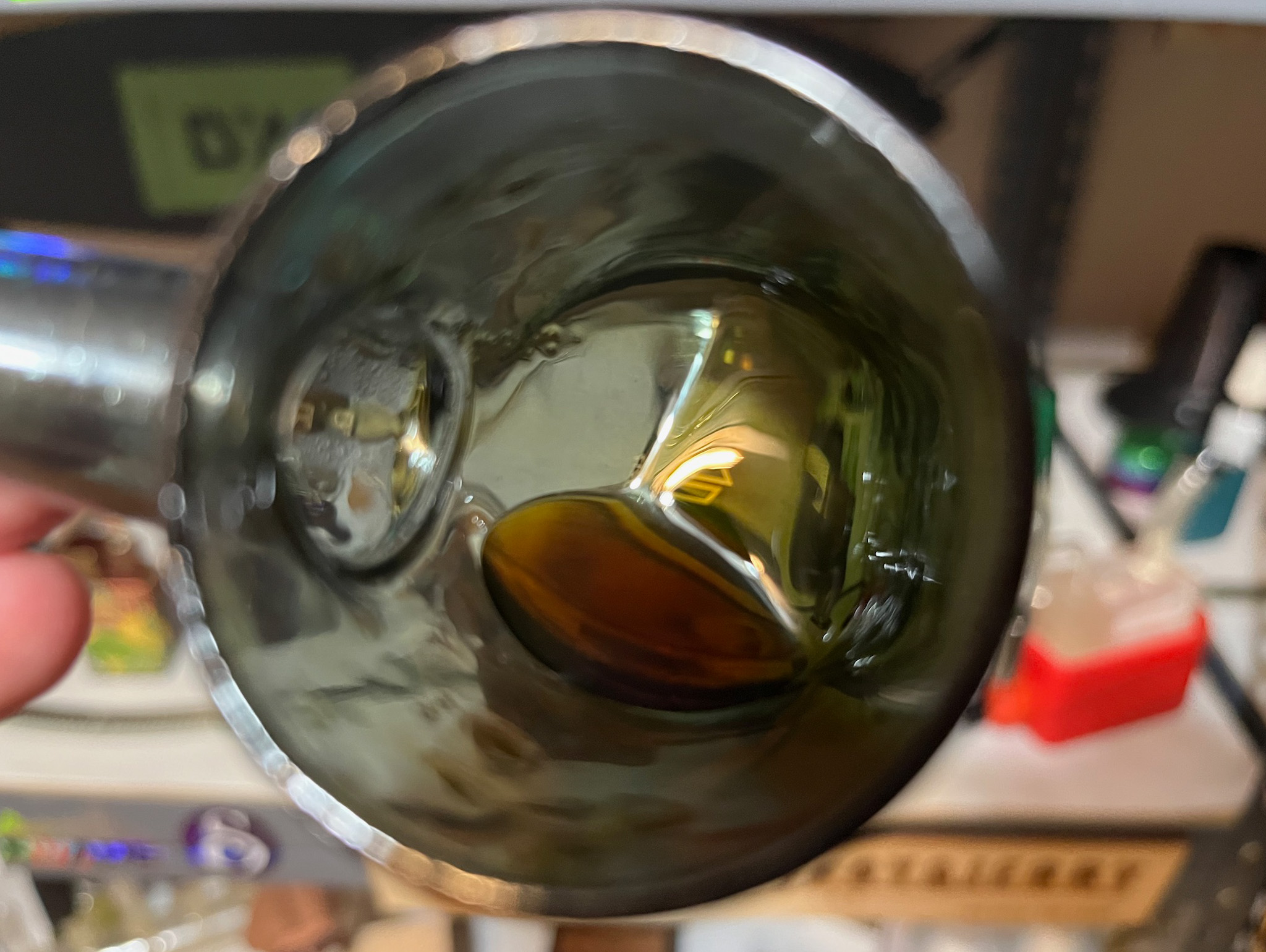 Holy shit, this thing kicks out the reclaim! If you haven't seen it yet, the Proxy's vapor flow dumps a lot of goo out the side and into the glass pipe. The clear glass pipes reveal where it piles up, and just how quickly. In this video, I scraped out what had to be half a gram of goo and dropped it on a bed of flower in my Herborizer. Talk about a tasteless mess!