Troy and Jerry ThinkDank – The Show about Weed and Weed Vapes
Do you like weed? You're in the right place. Do you like to vape weed? Then there's no better place! Troy and Jerry's Think Dank is all about great vapor and good vibes, with a deep love for cannabis. We beat up and compare all the vapes, and celebrate life as a stoner. So pack a bowl, pick a video, and enjoy a laugh while you learn about weed vapes from the most knowledgeable reviewers in the industry. Streaming live on Twitch every Friday night at 9pm est / 6pm pst.
Troy and Jerry have over fifteen years combined when it comes to cannabis vape reviews. If you don't know what to do for your next vape, the Think Dank has the answer. Two perspectives are better than one, and Troy and Jerry come at it from different angles and cover all the bases, with nearly every vape ever made in their collections.
But the Think Dank isn't just about vapes. It's about friendships and growth, too. Troy and Jerry build communities everywhere they go, and the Think Dank crowd is exceptionally helpful and knowledgeable. You'll check it out for the vapes, and stick around for the fun!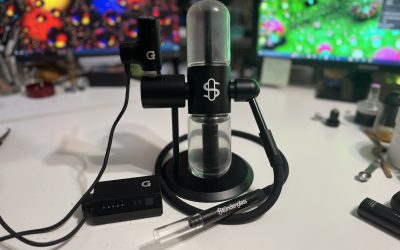 GPen Hyer Review - a satisfying portable e-nailIf you still ride the GPen hate train don't look now, because they just released their second quality vape in a row with the Hyer portable e-nail. If you watch the ThinkDank, you probably know Troy and I like the GPen...

Troy is a full-time cannabis creator whose passion for reviewing weed vapes as a hobby turned into a full career in 2017. His passion for cannabis and vapes shines through every one of his reviews, and so does the fun! People come to him for vape advice but stay for the friendship because he puts his heart into it. Troy loves the community and started the 420vapezone in 2015 to bring vaporists together in a healthy environment.
Today the 420vapezone is the largest and most trusted vape community.
Jerry's weed vape journey started in late 2007 after his first Volcano hit made him an instant vaporizer nerd. As the first member and moderator of fuckcombustion, he reviewed and beta-tested countless early vapes before becoming a vape industry consultant. With over six years of vape reviews and development for Planet of the Vapes, he has deep connections throughout the industry with companies large and small. Dubbed the "Godfather of Vaporizers" by Sneaky Pete, Jerry's personal vape collection is one of the deepest and complete in the known world.
Modern Cannabists and Beyond
It's a beautiful thing when expertise and compassion come together! Troy and Jerry each have a deep desire to match people to the best vape for them, but things really clicked when they met at a trade show. They instantly hit it off with endless conversations about vapes and life and realized the incredible potential if they worked together. After nearly two years with Modern Cannabists, the Troy and Jerry Think Dank was born.
Recently on the Troy and Jerry Show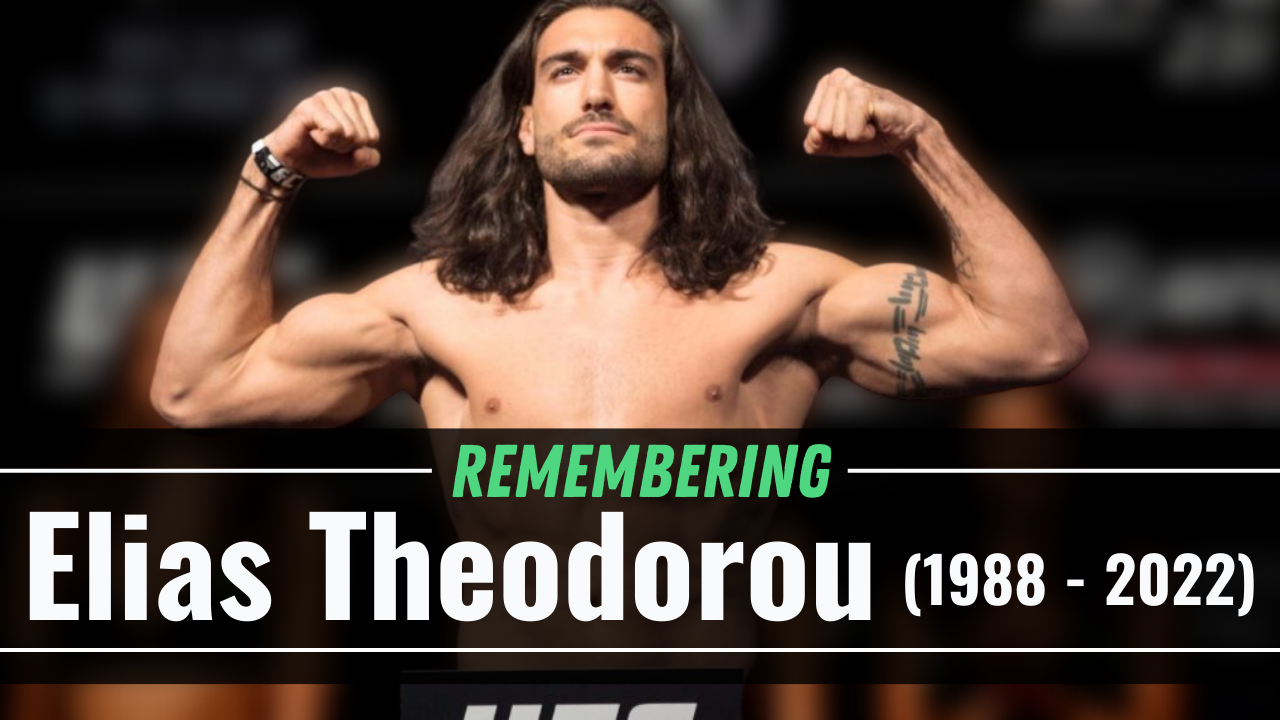 On September 11, 2022, we lost a friend and fighter Elias Theodorou to cancer. For the unfamiliar, Elias won the Ultimate Fighter Nations: Canada vs Australia, competed on the third season of The Ultimate Race Canada, and did some acting before he found a way to...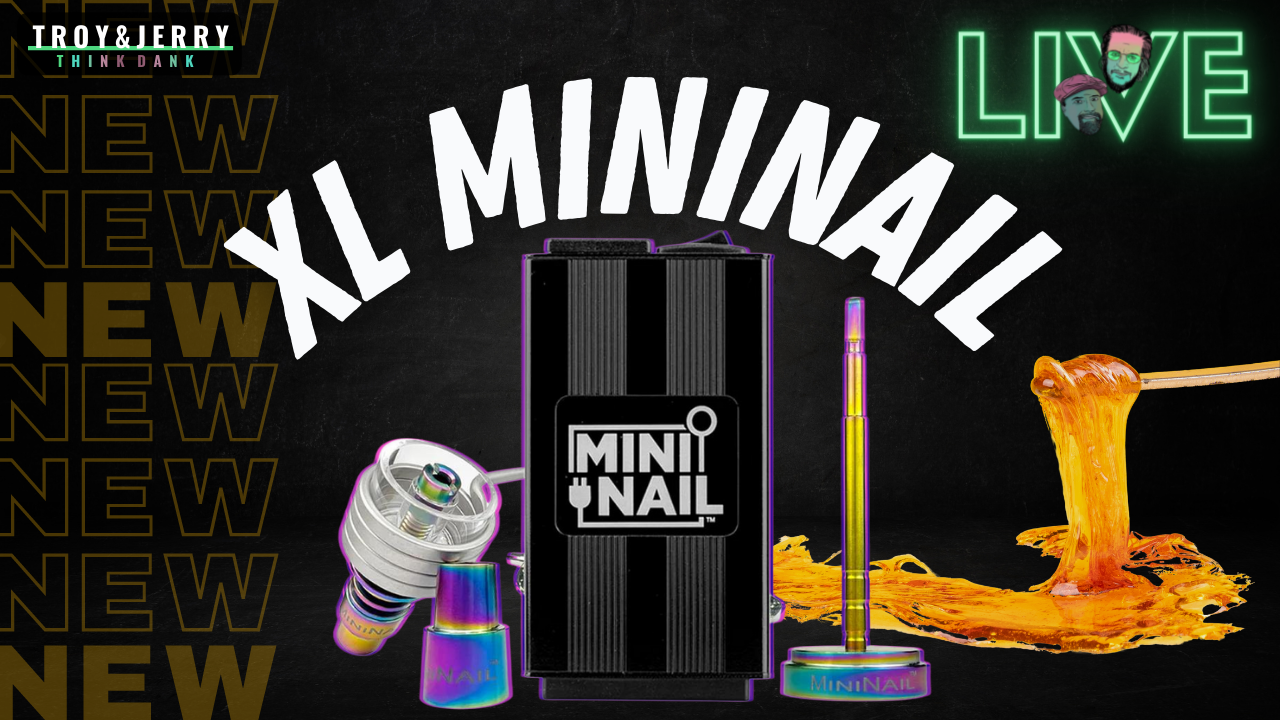 Vape along as Troy & Jerry show off the new XL MiniNail and play Name That Vape. Plus, take a moment to remember a friend of the show, an incredible cannabis advocate, Elias Theodorou. https://vimeo.com/750944377 Join the Community Don't Miss A...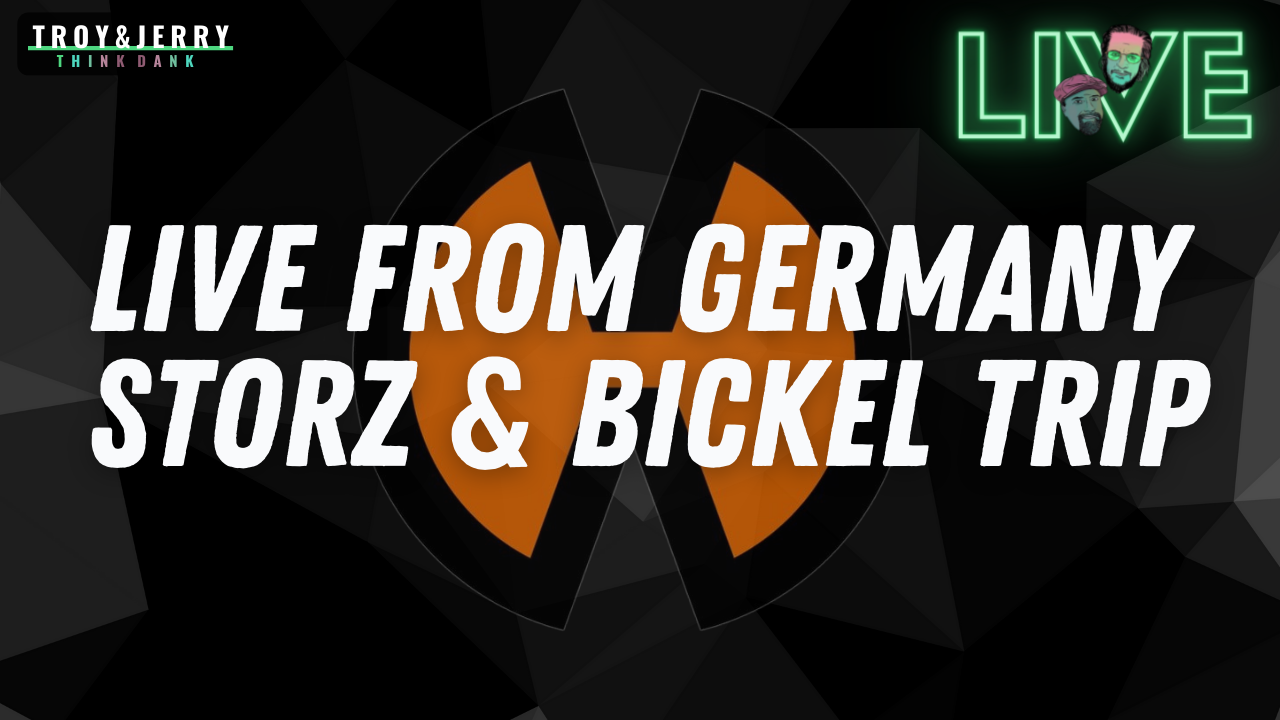 Troy & Jerry are back for another Think Dank LIVE. This time we'll get to see the guys together in Germany as they wrap up their trip with Storz & Bickel. Don't miss all the behind-the-scenes footage from their tour of the factory and the big "Jer-oops!"....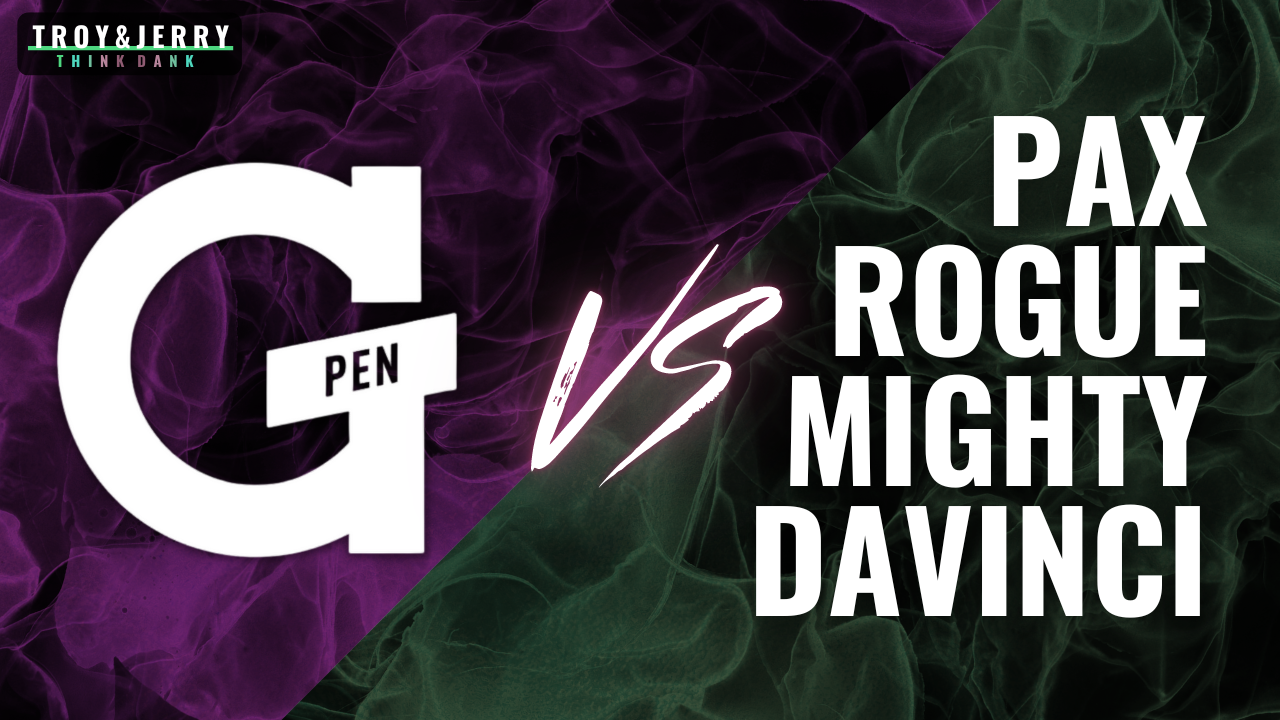 The G Pen Elite 2 is a pretty decent vape, but expensive. In this video we line it up head-to-head with others in its price class and tell you what we think. https://vimeo.com/740889236 G Pen Elite II $250 for Elite II "that's a lot of bones." - Troy That is a lot of...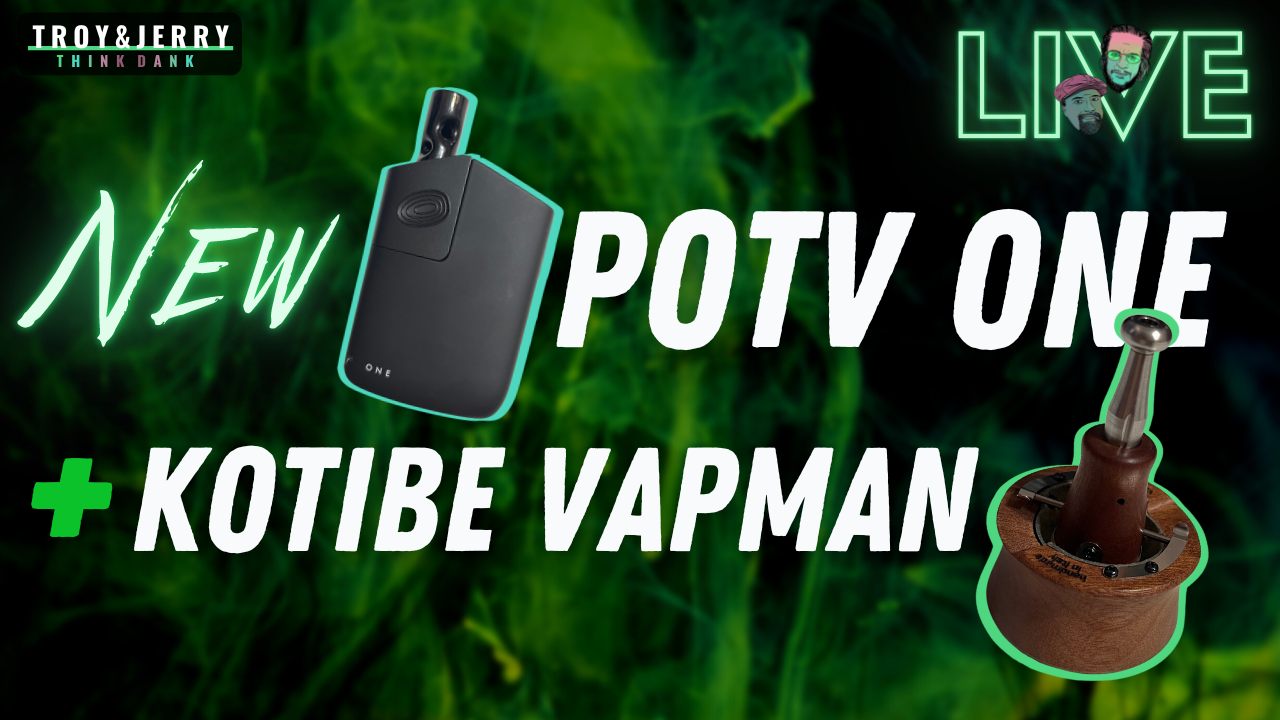 We love new vapes! And while technically these aren't new vapes, they're very good vapes that are fun to use and talk about. First we get into the Vapman dry herb vaporizer, why we like it, and the new wood species they just dropped - Kotibe. Then we show off the new...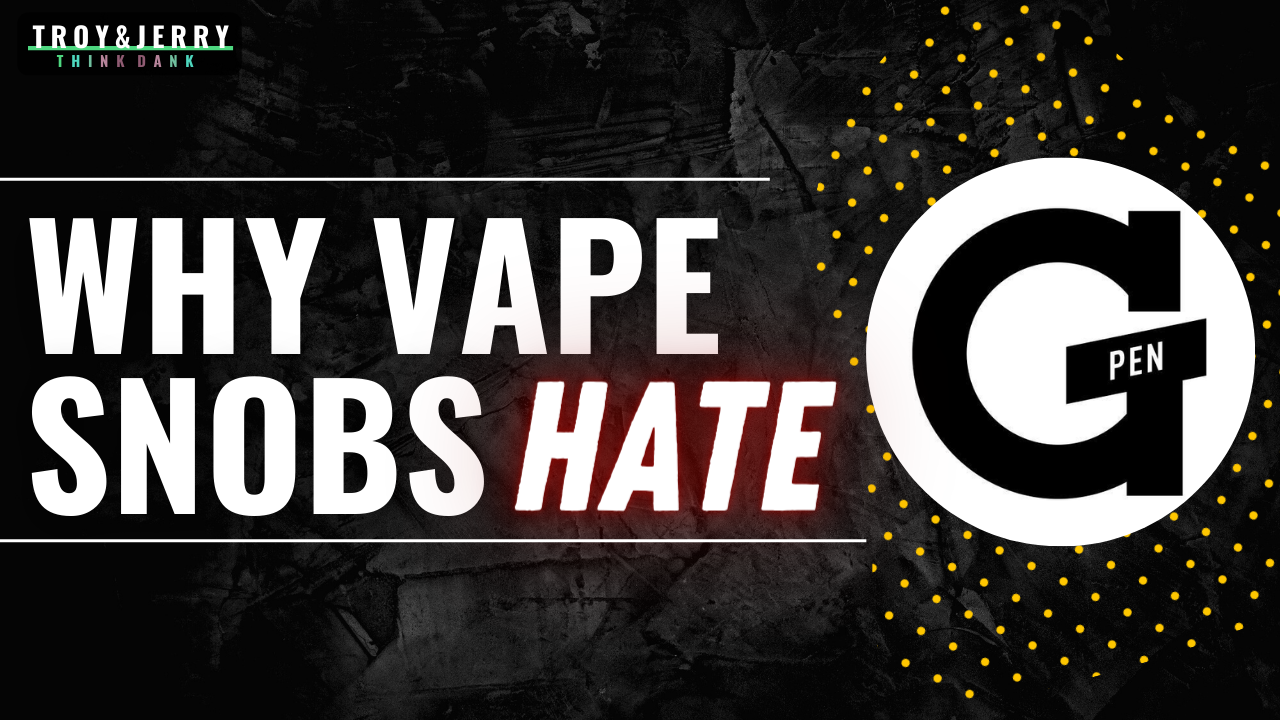 G Pen is one of the biggest brands in the vape space, so why do vape snobs disregard them? We get into the reasons in this video, including G Pen's gaffes and human tribalism. G Pen's latest release, the Elite II, is actually pretty good. Watch this video and clear...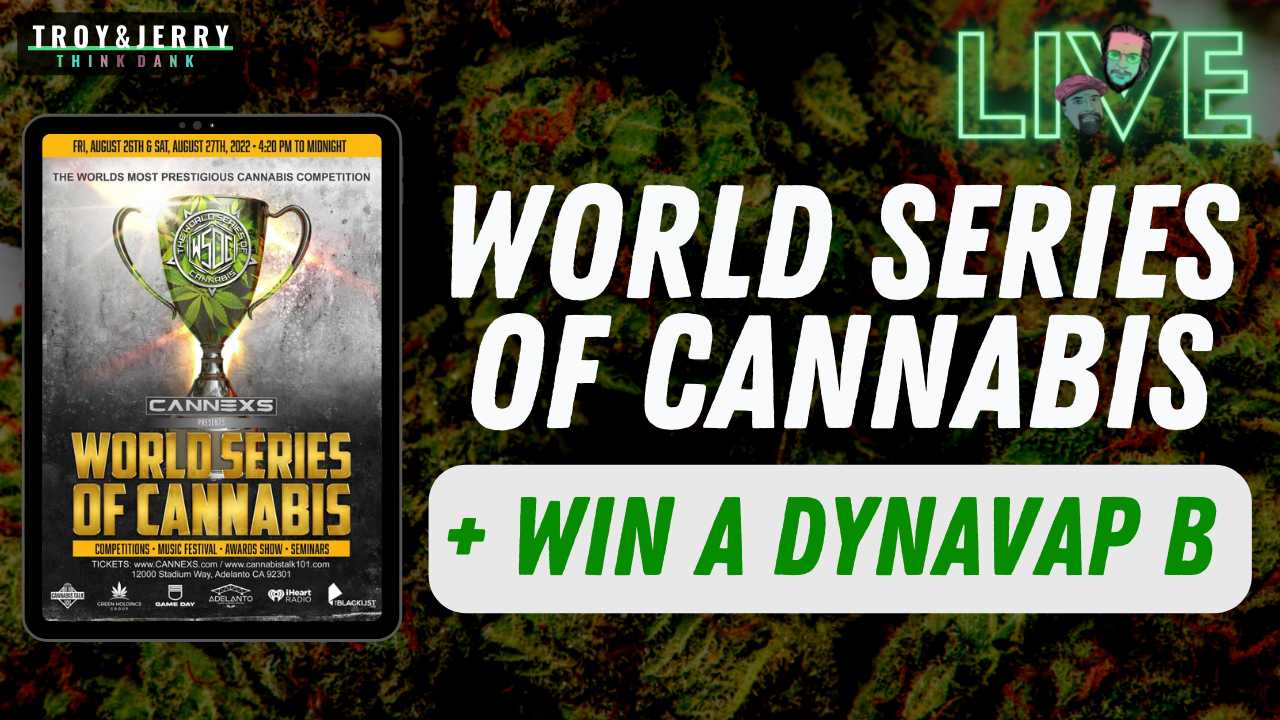 This week's show will feature Troy LIVE from the World Series of Cannabis! That's right, we'll be splitting time between Jerry in the Stickstones Lounge and Troy (connection permitting) giving us a tour of the expo. What can we guarantee tonight? A giveaway! We have...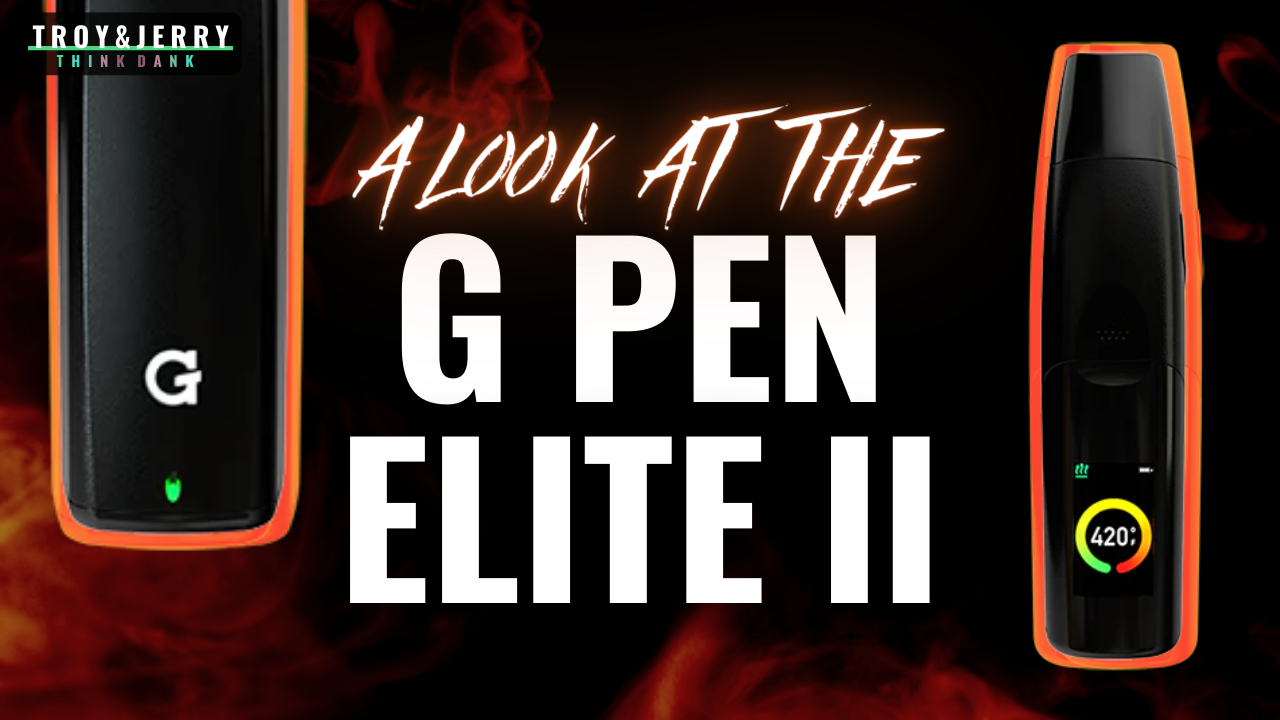 The G Pen Elite II dry herb vaporizer is probably Grenco's best dry herb portable, and it's priced like it. Here we give a quick report on this vape after a few trips around the block. Best out-of-context quote... Troy: "It feels like a ball sack hitting you in the...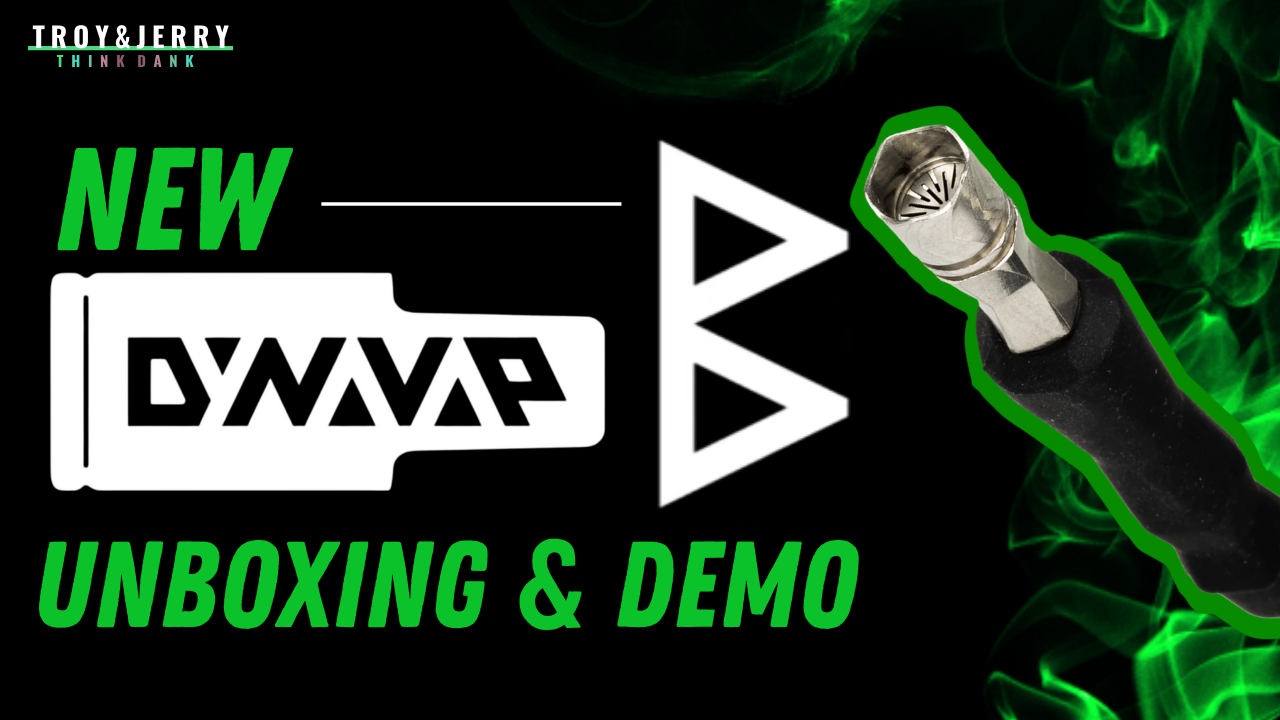 We all love a good unboxing, and here we unbox, or un-tube, the newest DynaVap B and give it a spin! This is their most accessible Vapcap yet, so get ready to share this one with your friends. https://vimeo.com/741650808 Only $50 That's right, we've hit a new price...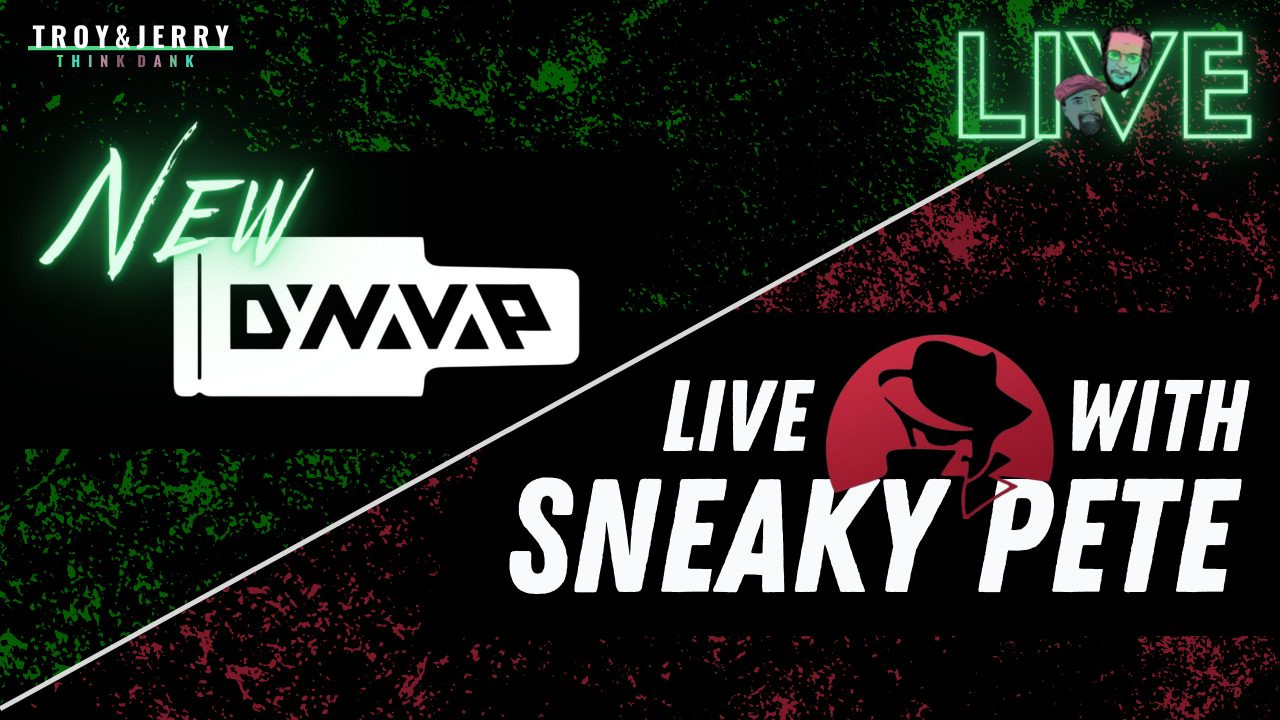 Check this out, tonight we're giving you a look at the new DynaVap B. Plus, Sneaky Pete will join us live! https://vimeo.com/739148462 Watch LIVE on Twitch The DynaVap B If you're ready for a new offering from DynaVap, look no further! The DynaVap B is their new...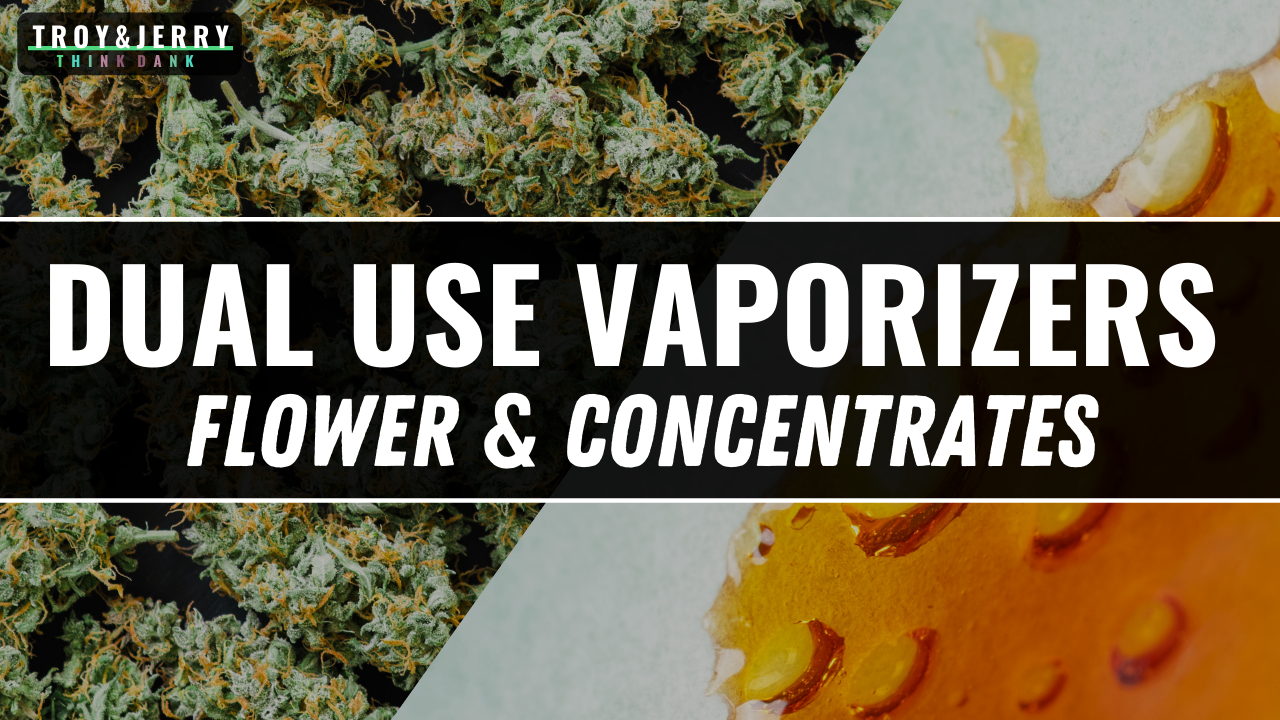 Is there a weed vaporizer that will work with both dry herbs and concentrates? This is a common question and for good reason. A device that does both well is a dream vape! The short answer to that question is yes. The long answer is yes, but not one that truly works...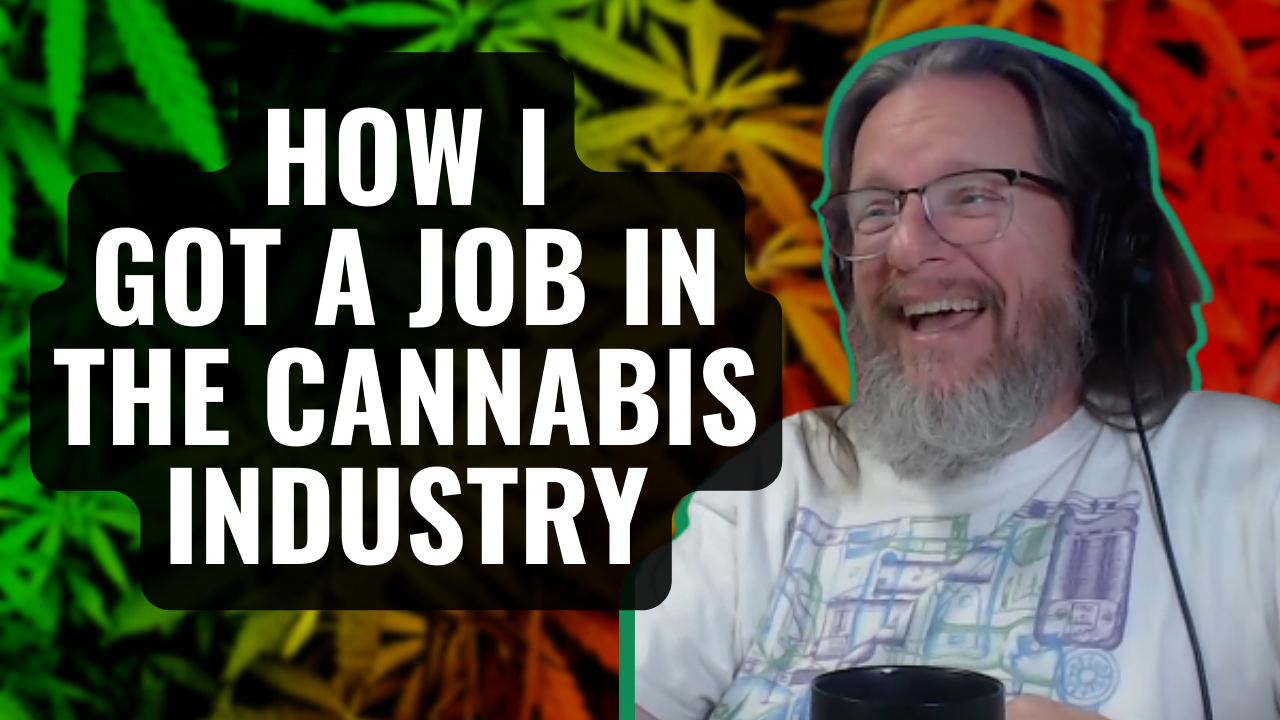 So you want to know how to start your career in cannabis? Listen to this. Before Jerry was Stickstones, also known as the vapor concierge, he spent his days appraising commercial real estate. So how did he make the transition from an unfulfilling day job to full-time...