We're stoked to bring XVAPE on board as a sponsor. We look for hidden gem vapes, and that usually means some kind of new tech from a small corner of the industry. But it also applies to the mass market when a company can bring together quality, value, and availability like XVAPE has.
Who is XVAPE?
XVapeUSA vapes are designed in California and manufactured in China. They already makes some good vapes you've probably heard of, like the Starry and Vista Mini 2. They built their rep on affordable vapes with a quality feel and premium features. You will see their products under the XVAPE and XLUX labels, as well as some custom celebrity models.
Why XVAPE?
Troy and I have worked with dozens of vape manufacturers, and I've worked with XVAPE for a few years while at Planet of the Vapes. They listen to feedback and want to make their vapes better.
It's easy to get excited about exotic products with insane price tags, but it's just as important to highlight the everyday companies that do it right on a smaller, mass-market level. XVAPE pushes the envelope with lower prices that impact entire vape categories. They do it by including quality and features usually reserved for more expensive price points.
What is XLUX?
XLUX is the luxury lineup from XVAPE. The first release under XLUX is the Roffu. Expect XLUX vapes to cost a little more, but have the quality, features, and included accessories to make up for it. They will still be a great value.
Some of the lineup
There are more XVAPE vapes in shops and in the pipeline, but for now let's just focus on three vapes, the Tommy Chong Aria, the XLUX Roffu, and the XVAPE Vista Mini 2.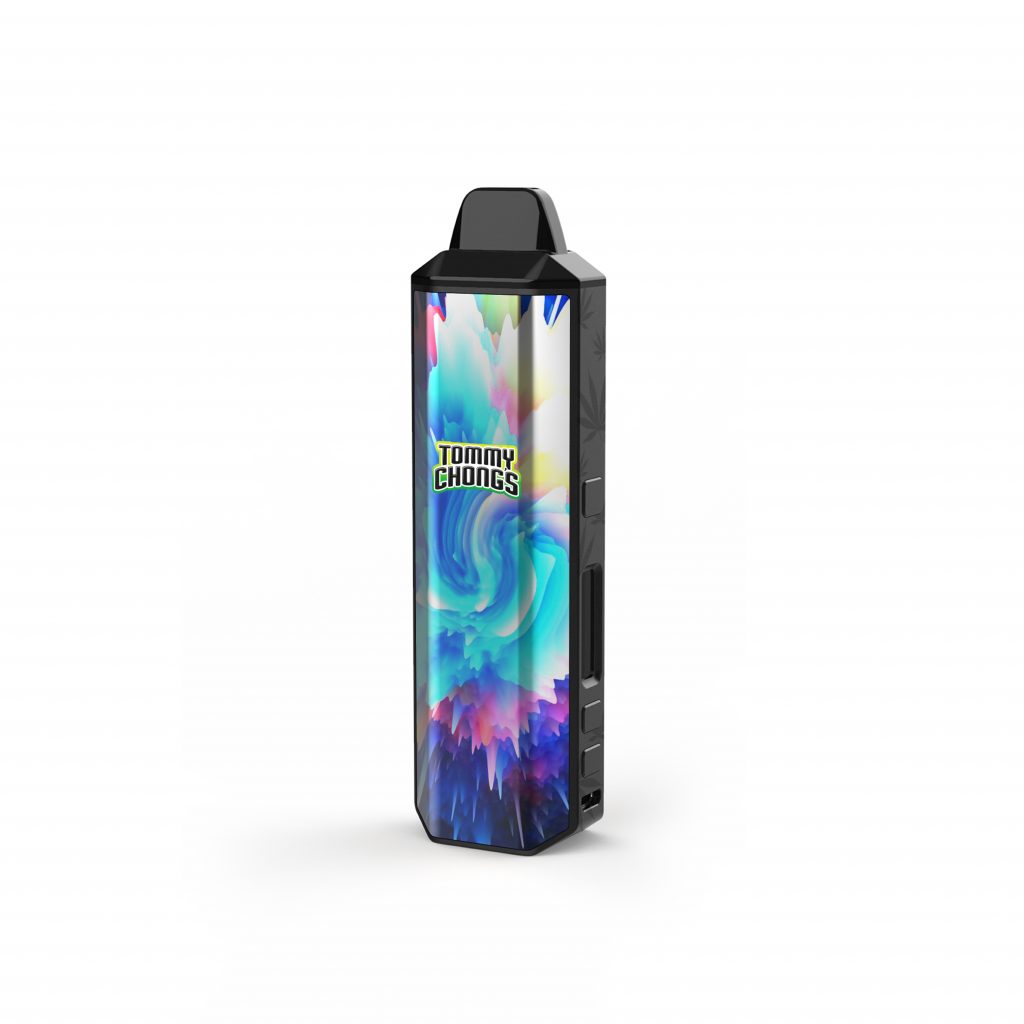 If you're a Tommy Chong fan, he's ready to vape with you. The Tommy Chong Aria Kit is brightly colored and has cool accessories like a stir tool and water pipe adapter. It's a good choice for a branded vape. The Aria was one of Troy's favorite conduction value vapes a little while back. He especially liked it for CBD.
It's similar to the Starry, but with an isolated airpath and internal battery. The Aria mouthpiece doesn't try to cool the vapor because it doesn't need to. This is a sipper, not a huffer. Pack it tightly and enjoy dozens of little puffs. Or pack it lightly and take long, slow pulls.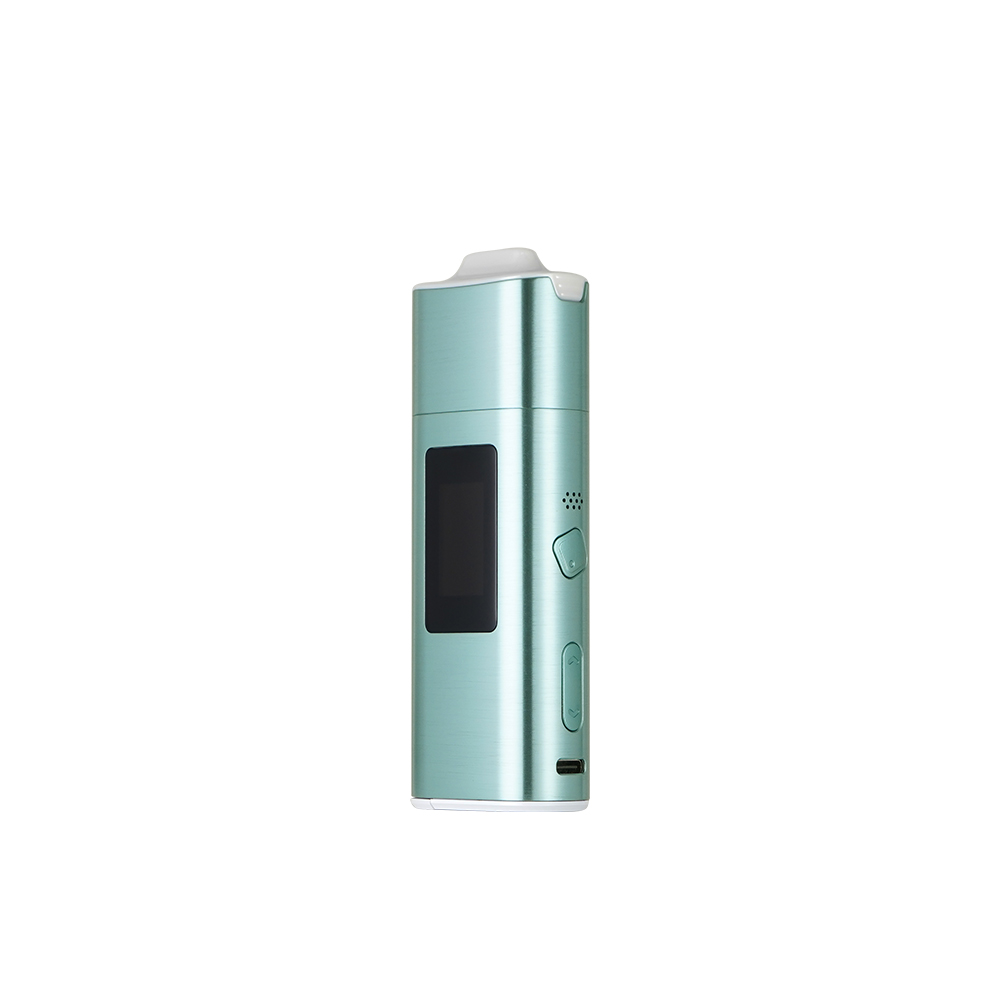 The Roffu balances the Aria in the lineup with full convection heat. Its premium finishes include a brushed aluminum shell and ceramic zirconia mouthpiece. Use it in session or on-demand mode…either way the vapor is strong and tasty. This one is worth checking out. We look forward to a water pipe adapter for it…the mouthpiece has no hope of fitting a pipe.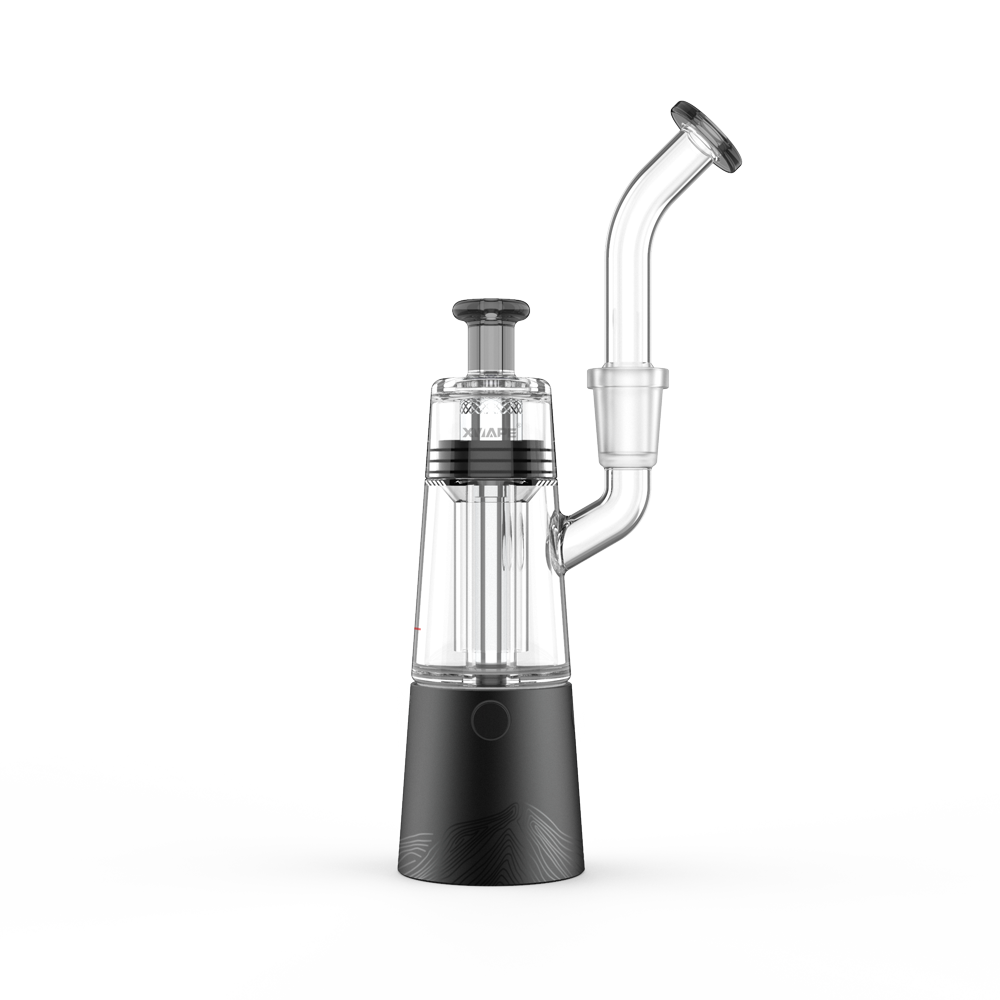 The Vista Mini 2 is one of my favorite sub $200 portable e-rigs. I like the dinky footprint, wireless charging, and cascade carb cap. At its price point, it's an easy choice. The hits are good enough, and the style is unique and fun. I don't huff hard on it. I prefer to go slow and play with my draw to make the vapor dance as it cascades down the side of the atomizer. Have fun with this one!